Cardiology
Cardiology is the medical treatment of the heart and parts of the circulatory system as they relate to the heart. Cardiologists specialize in diagnosing and treating conditions related to the cardiovascular system.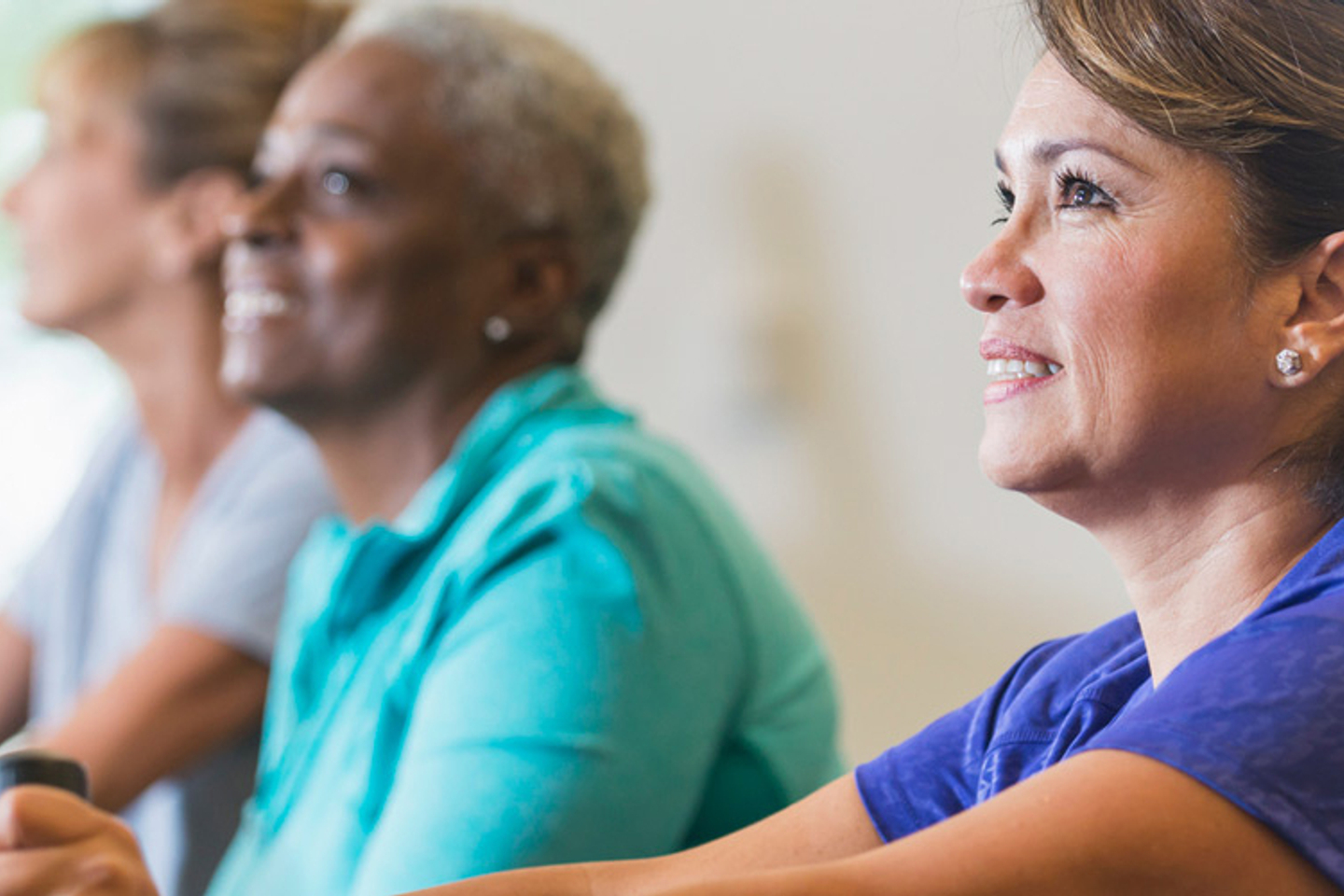 Cardiology services in Poinciana
Our heart specialists are committed to providing you with exceptional cardiac care when it matters most.
At HCA Florida Poinciana Hospital, our doctors offer a range of cardiology services to help diagnose and treat your condition. Our heart care team puts your health first, so that no matter what type of treatment you require, you'll get the compassionate care you deserve.
Is your heart healthy?
Understanding your heart health is critical to getting the care you need. We offer a health risk assessment to help get you started.
Understanding your heart health is critical to getting the care you need. We offer a health risk assessment to help get you started.
Related specialties
Learn more about our related specialties.
Our heart care services
Our heart specialists are trained to provide a range of high-quality heart care services.
Our cardiology services
Maintaining good heart health is a big part of your overall well-being, so our heart specialists are committed to keeping your heart as healthy as possible. We offer a range of patient-focused, comprehensive heart care screening and imaging services, including:
Cardiac catheterization
Cardiac event monitoring
Cardiac myocardial perfusion imaging
Computerized tomography (CT)
Coronary angiography
Coronary artery disease (CAD) screenings
Echocardiography (ECHO)
Electrocardiography (EKG)
Electroencephalography (EEG)
Electromyography (EMG)
Nitric oxide testing
Nuclear stress testing
Tilt testing
Transesophageal echocardiography (TEE)
Ultrasound, including both cardiac and carotid
We offer noninvasive diagnostic exams to diagnose cardiovascular and cardiopulmonary conditions, such as:
Abnormal heartbeats, or arrhythmias, including atrial fibrillation (AFib)
Angina (chest pain)
Aortic aneurysm
Aortic ectasia
Aortic valve disease
Asthma and allergic disorders
Bronchitis
Cardiopulmonary disease
Cardiovascular disease
Chronic obstructive pulmonary disease (COPD)
Heart attack (acute myocardial infarction)
Heart disease
Heart palpitations
High cholesterol
Hypertension
Interstitial lung disease
Pneumonia
Sarcoidosis
Sleep apnea and sleep disorders
Tuberculosis
Cardiac catheterization
We use the advanced technology of our cardiac catheterization laboratory to view images of the heart and cardiac vessels. These images aid in the diagnosis and treatment of heart disease.
Cardiovascular and cardiopulmonary treatment
If a cardiovascular or cardiopulmonary condition is detected, our board-certified physicians provide high-quality care. From medication management to surgical procedures, we offer a wide range of treatments.
If you need access to other types of heart care services, we make it convenient through our HCA Florida Healthcare family of hospitals across the state.
Heart attack care
Our emergency room (ER) is staffed with emergency physicians 24/7 to provide lifesaving heart attack treatment. Additionally, our emergency specialists treat heart failure and strokes.
If you think you may be experiencing a heart attack or stroke, call 911 immediately.
Looking for another location?
We also offer quality care at these other locations in our extended network.