Surgery
Surgery is the medical treatment of diseases or injuries with instruments used to influence the body. Surgery is used to correct injuries and improve function as a medical necessity or on an elective basis, including some plastic surgery procedures.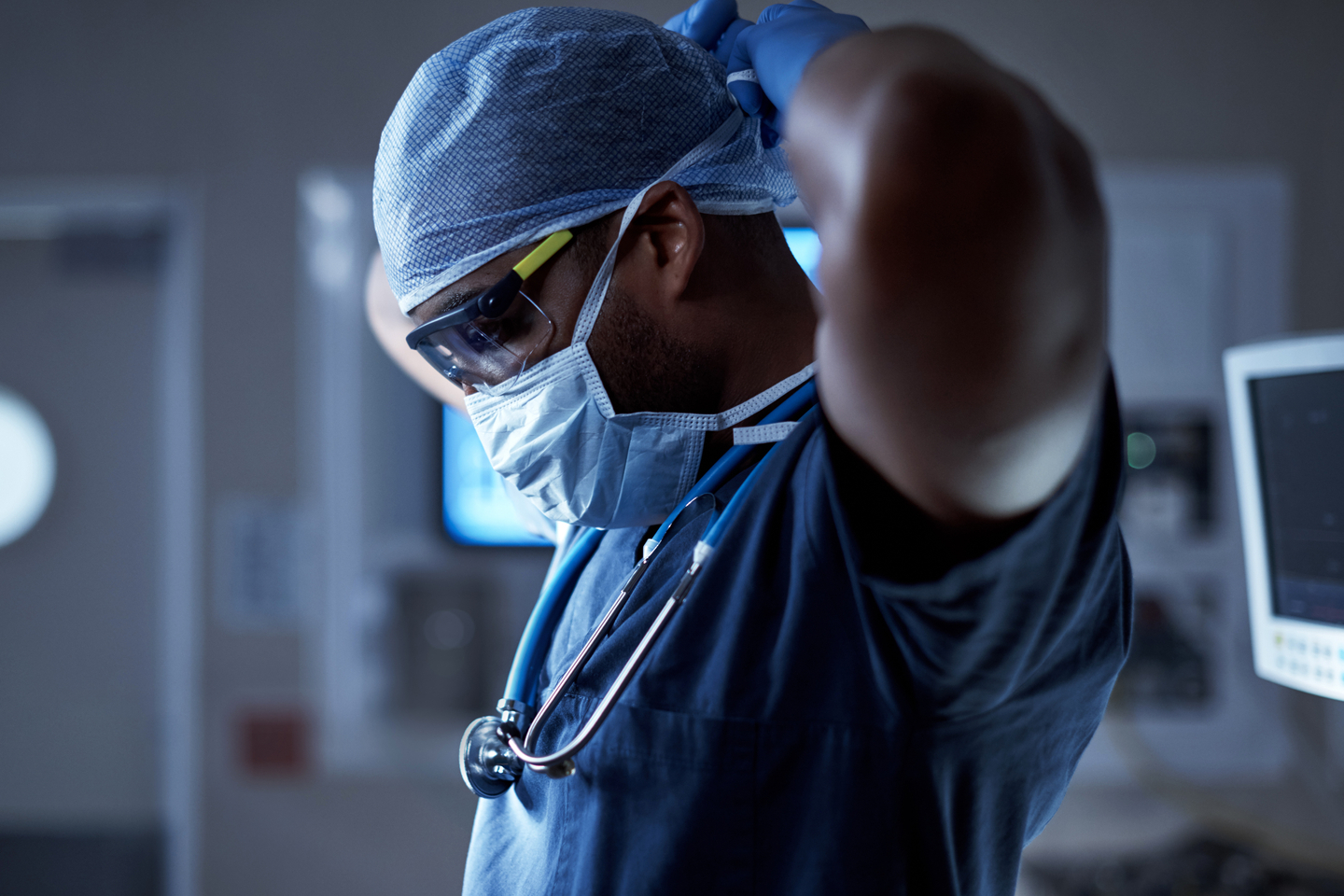 Surgeons in Kissimmee, St. Cloud and Orlando
Our surgeons provide exceptional surgical care for patients in the Osceola County community.
We understand how stressful it can be to learn you have to have surgery. At HCA Florida Osceola Hospital, we make it our goal to provide you with compassionate and effective treatment. Our doctors are trained to provide minimally invasive surgical procedures for a range of conditions, including heart valves, hernias, gastroesophageal reflux disease (GERD), gynecologic conditions, orthopedic, spine and others. No matter what your unique needs are, our doctors are committed to helping you feel your best again.
Looking for another location?
We also offer quality care at these other locations in our extended network.
Related Specialties
Learn more about our related specialties
Our surgical services
We offer a variety of minimally invasive treatment options for our patients.
Minimally invasive surgery
Our doctors are skilled at performing minimally invasive surgeries. These types of surgeries involve smaller incisions and less overall damage to the tissue surrounding the area of your surgery. Some examples of minimally invasive procedures include laparoscopies and robot-assisted surgery.
Minimally invasive surgery is also a great alternative to traditional or "open" surgeries because it allows for:
Reduced pain
Less scarring
Less trauma to the surrounding tissues and structures
Less need for narcotic pain medicine after surgery
Shorter hospital stays
Faster recovery times
If you need access to other types of surgery, we make it convenient through our HCA Florida Healthcare family of hospitals across the state.
Our surgical specialties
Our experienced surgeons perform a variety of surgeries, including:
Gastrointestinal surgery, including colon and rectal surgery
General surgery
Gynecologic surgery
Gynecologic oncology surgery
Heart and vascular surgery
Neurosurgery
Orthopedic surgery
Podiatric surgery
Spine surgery
Urologic surgery
Weight loss (bariatric) surgery
Robot-assisted surgery
The Robotics Center at HCA Florida Osceola Hospital equips our surgeons with robotic surgical systems for minimally invasive surgeries.
With robot-assisted surgical procedures, your surgeon has complete control over the robotic surgery system. The system translates the surgeon's hand movements into smaller, more precise movements of tiny surgical instruments. The robotic surgery system allows our surgeons to perform complex, delicate procedures through just a few tiny incisions.
Our surgeons use robotic surgery to perform the following procedures:
General surgery
Gynecologic surgery
Spine surgery
Urologic surgery
Benefits of robotic surgery
Complicated procedures that typically require large incisions and significant recovery times can now be performed with robotic surgery.
Minimally invasive robotic surgery can offer patients many benefits, including:
Fast recovery times
Minimal pain
Minimal scarring
Short hospital stay
Small incisions
Robotic Surgery Explained by Surgeons
Osceola Hospital features robotic-assisted surgery. Robotic-trained surgeons explain how robotic surgery is performed and benefits for patients.