Outpatient mental health care
Outpatient mental health care refers to intensive behavioral health services that do not require an inpatient hospital stay. Outpatient care offers the benefits of mental health treatment while also allowing patients to return home at night and continue elements of daily living.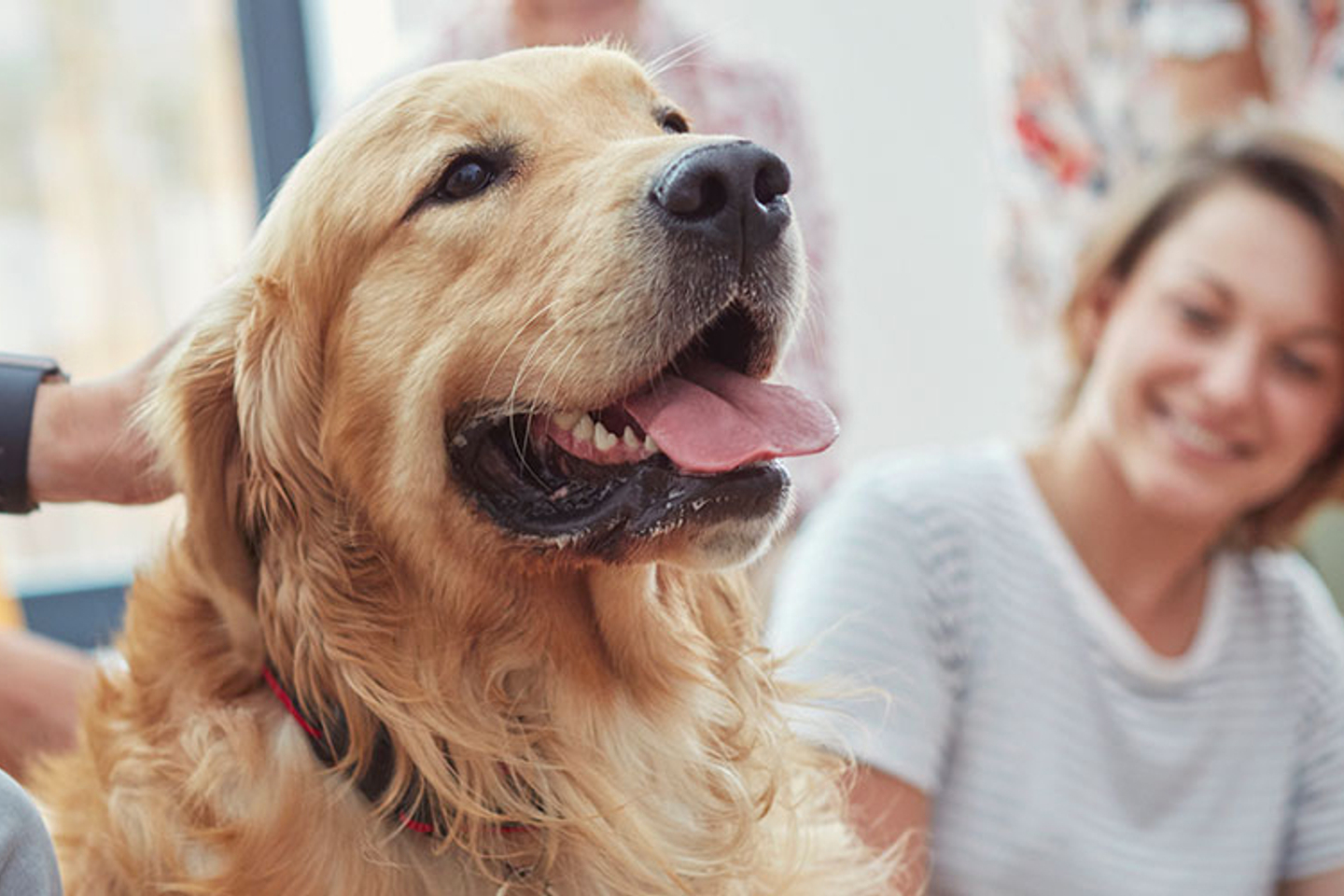 Behavioral health outpatient programs in Orange Park
We believe that self-confidence, self-esteem and self-worth are vital pillars to help you grow and heal.
In addition to inpatient psychiatric services, HCA Florida Orange Park Hospital offers a variety of programs for people who need regular, structured mental health care. Our Behavioral Health Outpatient Center's services include partial hospitalization and intensive outpatient care. All our programs are designed to help you improve your quality of life by fostering personal development, improving interpersonal relationships and enhancing abilities to cope with stressors.
Related specialties
Learn more about our related specialties.
Types of conditions we treat
In addition to common psychosocial stressors, our outpatient therapy programs are particularly successful at helping you cope with:
Anxiety disorders
Bipolar disorder
Depression
Distress intolerance
Emotion dysregulation
Grief and loss
Interpersonal issues
Life trauma
Post traumatic stress disorder (PTSD)
Work stress
Our outpatient mental healthcare programs
Our treatment environment prioritizes your safety while allowing you to experience a less restrictive level of care compared to inpatient treatment.
About our outpatient mental healthcare programs
These programs are appropriate for anyone experiencing a degree of emotional distress that cannot be sufficiently treated through traditional outpatient care.
Our outpatient behavioral health services include several different programs that consist of weekly group therapy sessions and medication management from licensed mental health professionals.
Like most outpatient treatment programs, you will return home after each session. However, participating in our PHP requires a greater time commitment compared to our IOPs.
If you are interested in learning more about our outpatient services, you can schedule an assessment, available Monday through Friday, by calling us at (904) 639-8654.
During an assessment, you will be asked about your condition and goals to determine if our outpatient program is the best treatment option for you. Assessments typically take about 60 minutes.
Group therapy sessions
In addition to addressing your individualized needs as related to your primary mental health condition, our mental health therapists use group sessions to focus on topics such as:
Anger management
Building self-worth
Developing self-awareness
Developing self-compassion
Enhancing communication skills
Improving interpersonal skills
Mindfulness techniques
Stress management
Partial hospitalization program (PHP)
The PHP offers a higher level of care that provides daily access to safe, structured behavioral health treatment five days a week. This is a full-time counseling program to help people who need more support and structure than is offered in our IOPs but who still do not require 24-hour clinical supervision.
Our PHP operates Monday through Friday from 9:00am to 2:30pm with a light lunch provided daily.
People participating in our PHP engage in five group therapy sessions per day. Most people participate in the program for five to 10 days.
Intensive outpatient programs (IOPs)
Our IOPs use a group therapy framework designed to help you face, cope with and grow from adversity in a safe, warm and responsive environment. The program uses a combination of medical and clinical support to help you develop coping skills and insights to optimize their quality of life.
Our IOP offers four tracks:
Dual diagnosis track (primary mental health condition and chemical dependency)
Mental health track
Telemental (online) health track
Women's issues specialty track
Patients who participate in our IOP engage in three to four group sessions per day. The average length of treatment spans four to six weeks.
IOP schedule
IOPs take place on different days and times, depending on the track. Our current IOP schedule is as follows:
Mental health track

Option one: Monday, Wednesday and Friday from 9:00am to noon
Option two: Tuesday and Thursday from 9:00am to 2:30pm

Chemical dependency track

Monday, Wednesday and Friday from 12:30pm to 3:30pm

Telemental health track

Monday, Wednesday and Friday from 9:00am to noon

Women's group track

Monday, Wednesday and Friday from 9:00am to noon
Dual diagnosis IOP track
The goal of our dual diagnosis track is to empower you to develop effective strategies to help you cope with mental illness and achieve and maintain sobriety. We help you find new ways to control your addiction through group therapy sessions and the 12-step recovery model.
All of our group meetings and individual sessions are geared toward treating situational stressors and facilitating long-term recovery. We encourage active participation by family members to support their loved one throughout treatment.
The program is available for those who:
Are 18 years old and older
Are experiencing difficulty in achieving and maintaining sobriety
Are transitioning as a step-down from a higher level of care
Need support to achieve sobriety and establish a sober support system
What to expect in our dual diagnosis IOP
When participating in our dual diagnosis IOP, you can expect:
12-step meetings (three to five per week outside of group sessions)
Intensive group therapy on a variety of topics, including:

Cravings
Depression and anxiety
Family issues
Personal triggers
Relapse

Psychiatric consultation
Weekly random urine drug screenings
Therapies and treatments we use in our dual diagnosis IOP
Treatment options differ based on each individual's needs. However, most people in our dual diagnosis IOP may participate in:
12-step facility therapy
Cognitive behavioral therapy (CBT)
Motivational interviewing (MI)
Psychoeducational therapy (PET)
Solution-focused brief therapy (SFBT)
Strength based therapy (SBT)
Teen mental healthcare in our IOP
Treatment for teens experiencing emotional or behavioral issues. The Behavioral Health Adolescent IOP provides an intermediate level of care for teens ages 13 to 17 who may benefit from more than just individual therapy alone but who are not in need of inpatient care. Instead, it provides short-term, intensive programming while participation in regular school and community activities continues.
Led by an experienced team of licensed therapists, psychiatrists, nurse practitioners and other professionals, the program uses evidence-based illness management and recovery to provide teens with new tools to manage and resolve the practical challenges of everyday life.
Our mental health services includes:
Behavioral life skills training
Cognitive behavioral therapy
Dialectical behavioral therapy
Family-centered participation one evening weekly
Interpersonal effectiveness skills building
Psychiatrist evaluation
Medication management when needed
Psychiatrist evaluation
Structured group therapy with a licensed clinician three evenings weekly
Adolescent IOP hours
This program runs Monday, Wednesday and Thursday from 4:00pm to 7:00pm.
For information about our behavioral health services, call (904) 639-8654.
Our aftercare support group
Our hospital's outpatient services provide access to our Aftercare Support Group.
Our group is free to attend and helps you share a common, safe space to discuss your mental health journey. The group meets every Wednesday from 7:00pm to 8:30pm.
To learn more about this support group, you can call us at (904) 639-8654.
Insurance coverage for outpatient services
Our outpatient mental health services are recognized by most insurance companies, including Medicare and Tricare.
About the patient's financial responsibility
To learn more about the patient's financial responsibility, please call our dedicated pricing line at (888) 334-3868.
For patients without health insurance, we offer a flat rate fee for our services. To find out more about this option, please call us at (904) 639-8654.
Looking for a location?
We also offer quality care at these other locations in our extended network.
The Healthy Living Blog
Fresh knowledge and insights in and around healthcare industry.
5 essential health screenings for men 
Health screenings are essential for all men to maintain good health. From cholesterol testing to prostate cancer screenings, learn what tests are recommended based on your age, health and family history.