Neurological care
Neurological care is the practice of medicine that focuses on the treatment, function and diagnosis of diseases relating to the nerves and nervous system. Neurologists and neurosurgeons treat disorders that affect the brain or spinal cord.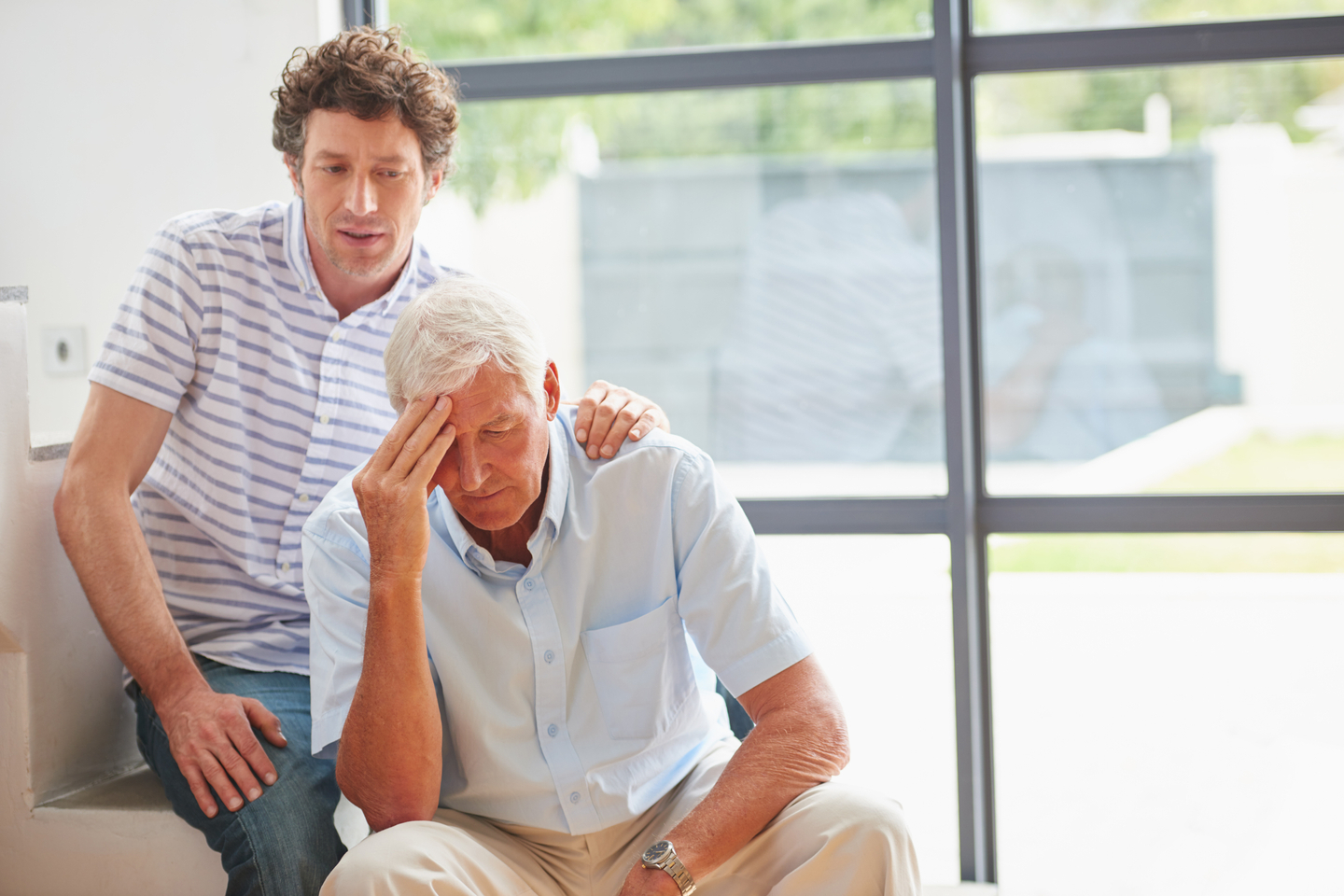 Neurologists and neurosurgeons in Orange Park
When you have a neurological condition, you're probably dealing with a lot of pain, not to mention feelings of fear or anxiety — but we can help.
At HCA Florida Orange Park Hospital, our goal is to help you get back to living your best life. As part of that, we offer many diagnostic and treatment services, including surgically implanted radiation therapy, a highly advanced, uncommon treatment for brain cancer. So whether you are dealing with the after effects of a stroke, chronic migraines or a newly diagnosed neurological condition, we'll make sure you get the personalized, effective care you need and deserve.
Neurological conditions we treat
Our neurologists treat a wide range of neurological conditions, including:
Aneurysms and vascular diseases
Arterial venous malformations (AVMs)
Brain injuries
Brain tumors
Bulging disc
Chronic neck pain
Cranial nerve disorders
Degenerative disc disease
Dementia
Geniculate neuralgia
Glossopharyngeal neuralgia
Hemifacial spasm
Migraines
Neurological trauma
Occipital neuralgia
Parkinson's disease
Ruptured disc
Scoliosis
Seizure disorders
Sleep disorders, such as sleep apnea
Spinal stenosis
Spine injuries and disorders
Spine tumor
Strokes
Trigeminal neuralgia
Our neurological treatments and services
Our skilled neurological experts offer a wide range of noninvasive, minimally invasive and traditional treatments for a range of conditions that affect the nervous system.
Our neurological diagnostic services
Our neurologists use state-of-the-art diagnostic tools, including on-site imaging services, to diagnose conditions and develop personalized treatment plans. The services we offer include:
Computerized tomography (CT) scans
Electroencephalography (EEG)
Magnetic resonance imaging (MRI)
Our neurological treatments
When neurosurgery is recommended, patients can trust our skilled neurosurgeons, who are board-certified by the American Board of Neurological Surgery and have extensive experience providing a wide range of minimally invasive and traditional treatments, including artificial disc replacements.
We also offer noninvasive pain management services and physical therapy and rehabilitation to help patients recover from conditions and surgery.
Brain tumor treatment
We offer a rare treatment available for brain cancer — surgically implanted radiation therapy. In this treatment, the insertion of tiny tiles into the brain helps delay the regrowth of a brain tumor. The small tiles provide targeted radiation, limiting the damage to healthy tissue surrounding the cancer. This unique radiation treatment also reduces side effects such as brain damage or hair loss and the amount of radiation exposure to those close to the patient.
During a tumor removal surgery, the tiles are placed at the tumor site. Similar to the size of a postage stamp, the tiles immediately begin killing cancer cells. The radiation process lasts approximately six weeks and the tiles are naturally resorbed by the body.
Stroke care
Our comprehensive stroke care coordinates dedicated attention from experts specializing in emergency medicine, intensive care and rehabilitation. Our hospital has earned advanced certifications from The Joint Commission and the American Heart Association/American Stroke Association because our stroke teams provide immediate attention, quick diagnoses and lifesaving stroke treatments.
Spine care
Our orthopedic spine specialists and neurologists work hand-in-hand to provide comprehensive care for injuries and conditions affecting the spine. We offer nonsurgical treatment options, like pain management techniques, and a full range of surgical options, including minimally invasive spine procedures.
Minimally invasive neurological care
Our neurosurgeons specialize in treating patients with minimally invasive surgical procedures.
Benefits of minimally invasive procedures
The benefits of minimally invasive procedures include:
Less postoperative pain
Less scarring
Quicker recoveries
Shorter hospital stays
Smaller incisions
Treatment at HCA Florida Orange Park Hospital for the rare condition trigeminal neuralgia
Neurosurgeon Dr. Michael Horowiz shares the treatment options for the rare and painful condition trigeminal neuralgia.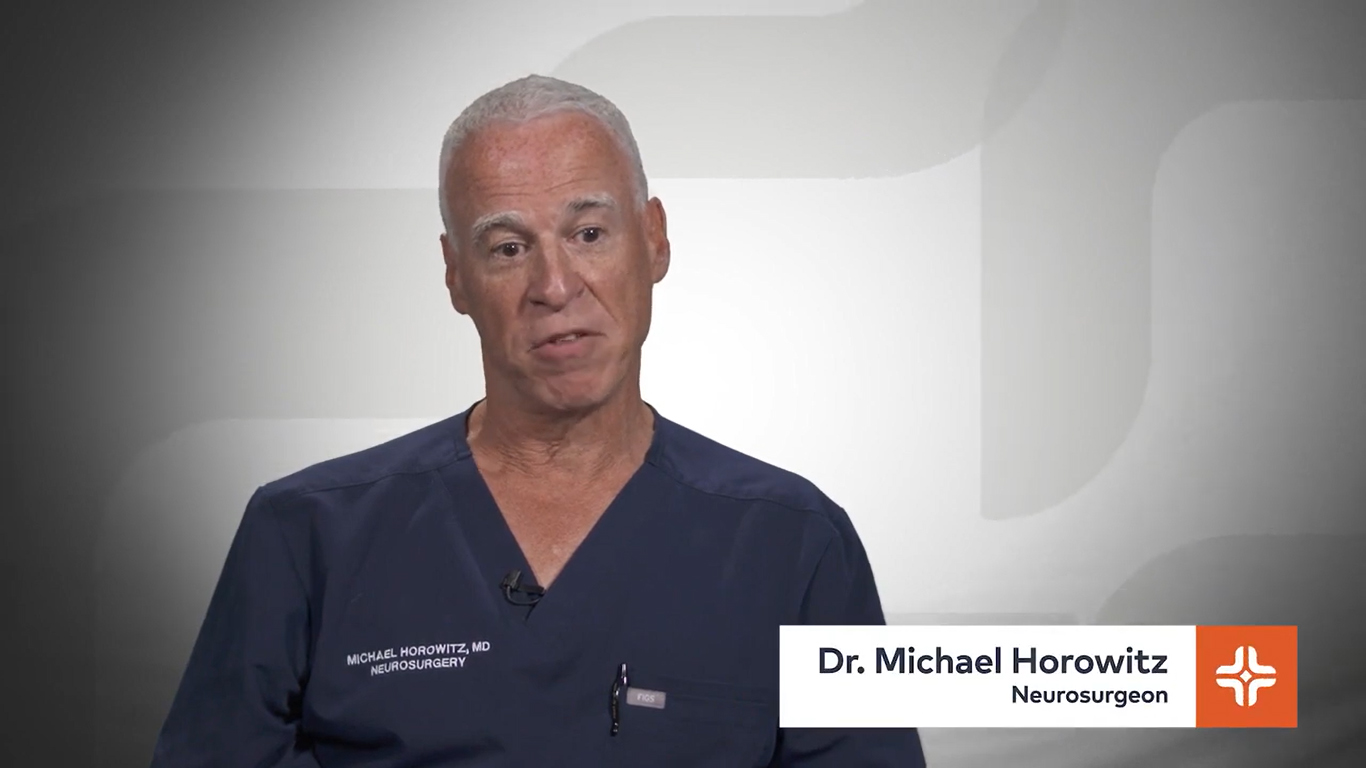 Looking for a location?
We also offer quality care at these other locations in our extended network.
The Healthy Living Blog
Fresh knowledge and insights in and around healthcare industry.
Your child has a concussion. Now what? 
What you need to know about recognizing telltale signs, knowing when to seek medical help and following the necessary steps to ensure a safe and effective recovery.