Physical therapy and rehabilitation
Rehabilitation refers to the process of helping a patient recover from a serious injury or illness. Patients often have to regain strength and learn new ways of completing normal, daily activities. Physical therapy, a branch of rehabilitation, focuses on building strength and mobility after disease, injury or surgery.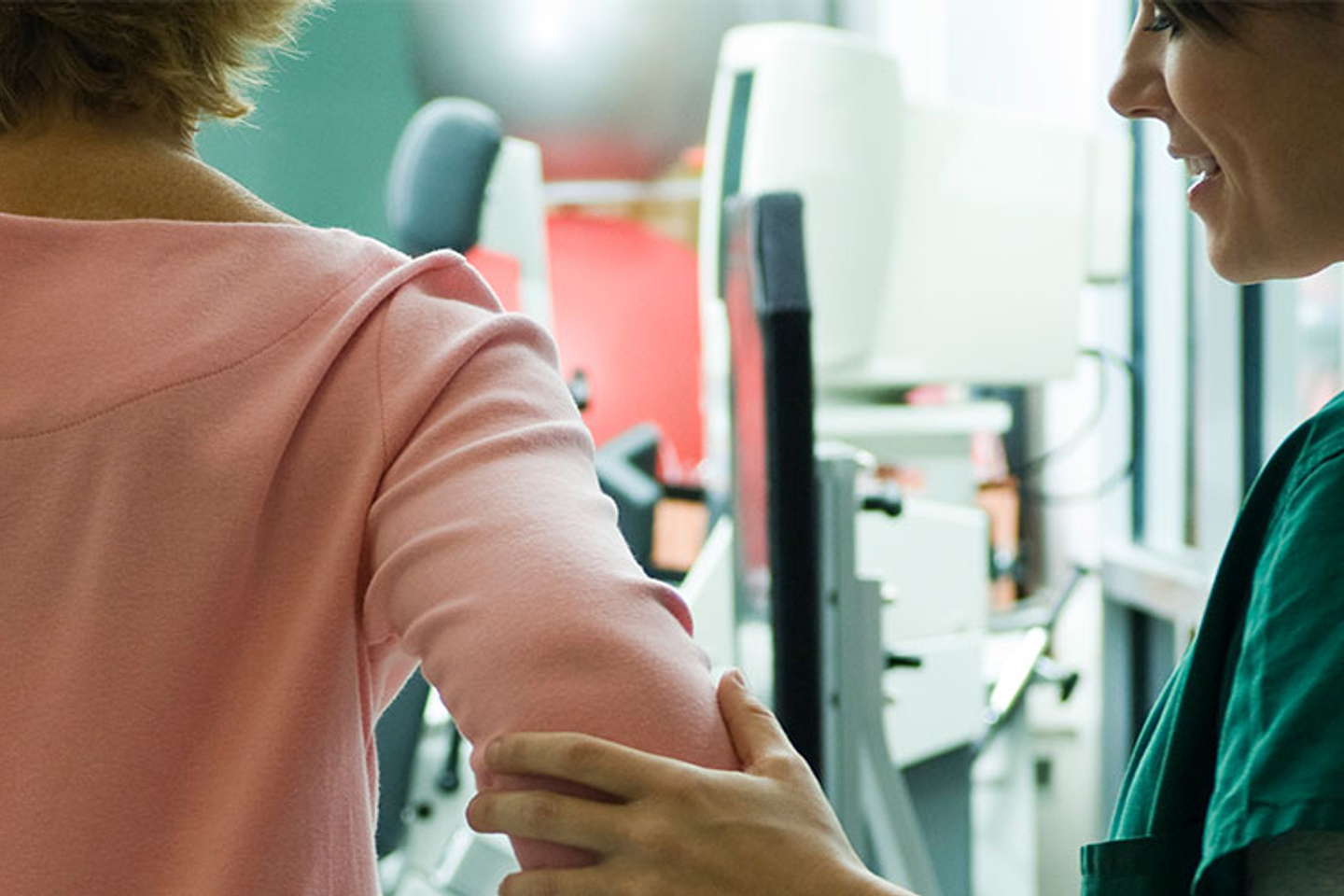 Physical rehabilitation center in Largo, Florida
When you need physical therapy and rehabilitation services in the Tampa Bay area, we are here to help.
Our physical therapy and rehabilitation goals at HCA Florida Largo Hospital are always the same — to return you to your family and community, easing your pain, promoting your mobility and function and advocating for a productive future. However, we understand that one size does not fit all when it comes to rehabilitation. That's why we personalize your treatment plan and each of our programs is structured to meet your specific needs.
Conditions treated with rehabilitation
We provide rehabilitative care for a wide range of health conditions as well as after various surgical procedures, such as:
Amputation
Arthritis
Cancer surgery
Orthopedic surgery, including joint replacement surgery
Spine surgery
Multiple orthopedic traumas
Neurological conditions, including stroke
Our rehabilitation services
Our hospital provides access to inpatient and outpatient rehabilitation services to ensure you receive the type of care that's right for you. 
Inpatient rehabilitation services
We have been providing inpatient rehabilitation services in the Largo community for 20 years. Our inpatient rehabilitation programs are located at our hospital's Indian Rocks Road campus, HCA Florida Largo West Hospital. This program is designed for the comprehensive rehabilitative care of patients with functional, occupational and cognitive disorders.
Features of our acute inpatient rehabilitation program
Acute inpatient rehabilitation provides you the level of care necessary to overcome the physical challenges you face on the road to recovery. We give you what is needed to encourage your body to master tasks critical to everyday independence, such as getting out of bed, grasping a fork or driving a car.
Our hospital-based inpatient rehabilitation program includes these benefits:
24/7 physician coverage
30 private acute inpatient rehabilitation suites
Daily living suite
On-site diagnostics and laboratory services
On-site hemodialysis services
Private rooms
State-of-the-art gym
Orthopedic rehabilitation
Our comprehensive orthopedic care includes our focused orthopedic rehabilitation programs. Orthopedic rehabilitation focuses on regaining skills and mobility as well as learning ways to compensate for abilities that may have changed. We tailor our orthopedic and joint replacement rehabilitation programs to your lifestyle, background and interests.
Spine rehabilitation
For patients who have undergone neck or back surgery, rehabilitation will focus on regaining skills while learning ways to adapt to impaired abilities. The Florida Spine & Neuro Center is committed to patient-focused spine care and specializes in the diagnosis and treatment of back and neck pain due to injury, spinal disorders or disease.
Stroke rehabilitation
Part of our stroke care program includes stroke rehabilitation. Our stroke rehabilitation program is structured around the severity, location and type of stroke and your unique needs. We offer a brain-based rehabilitation and assessment program, advanced neuro-prosthetic devices and an electrical-stimulating noninvasive therapy for swallowing difficulties.
Outpatient therapy programs
We also provide specialized outpatient programs, including:
Outpatient cardiac rehabilitation
Our cardiac rehabilitation program helps build strength and teach heart-healthy lifestyle habits after a cardiovascular event or intervention. We schedule your sessions at your convenience two to three days each week for a maximum of 36 one-hour sessions. You must have a referral from your physician to participate in the program.
Features of our cardiac rehabilitation program
Our cardiac rehabilitation program helps you:
Recover after a heart attack, open-heart surgery, angioplasty and other cardiac interventions
Learn about cardiovascular disease treatment, medications and long-term healthy lifestyle changes
Learn how to reduce chances of additional cardiovascular problems through risk factor modification
Learn how to recognize symptoms and know when to seek treatment
Regain and maintain an independent, self-sufficient lifestyle through improved strength and endurance
---
Outpatient pulmonary rehabilitation 
Our pulmonary rehabilitation program is designed to increase strength, exercise tolerance and the ability to perform everyday activities for people with cardiopulmonary diseases. Our program is staffed by a specially trained registered nurse, respiratory therapist and exercise physiologist, and their goal is to help you avoid inpatient hospitalization.
The program consists of sessions twice each week for a maximum of 36 visits. You must have a referral from your physician to participate in the program. This is an insurance-covered program and your benefits will be confirmed prior to starting the program.
Features of our pulmonary rehabilitation program
Our pulmonary rehabilitation program offers:
A positive environment and approach focusing on progressive improvement each session
An individual- and goal-oriented program developed by our specialized staff
Cardiopulmonary and muscular training to enhance endurance and strength
Closely supervised sessions with cardiac and cardiopulmonary monitoring
Emphasis on enhancing participation in activities of daily living and daily coping skills
Exercise tailored to your needs and abilities
Physical training
---
Outpatient cardiac rehabilitation
Outpatient pulmonary rehabilitation 
Tour of the Inpatient Rehabilitation Department at Largo Hospital
Watch this wonderful walk and talk tour of the inpatient rehabilitation department at the Largo Hospital Indian Rocks Road campus to learn about the amazing amenities this program has to offer patients.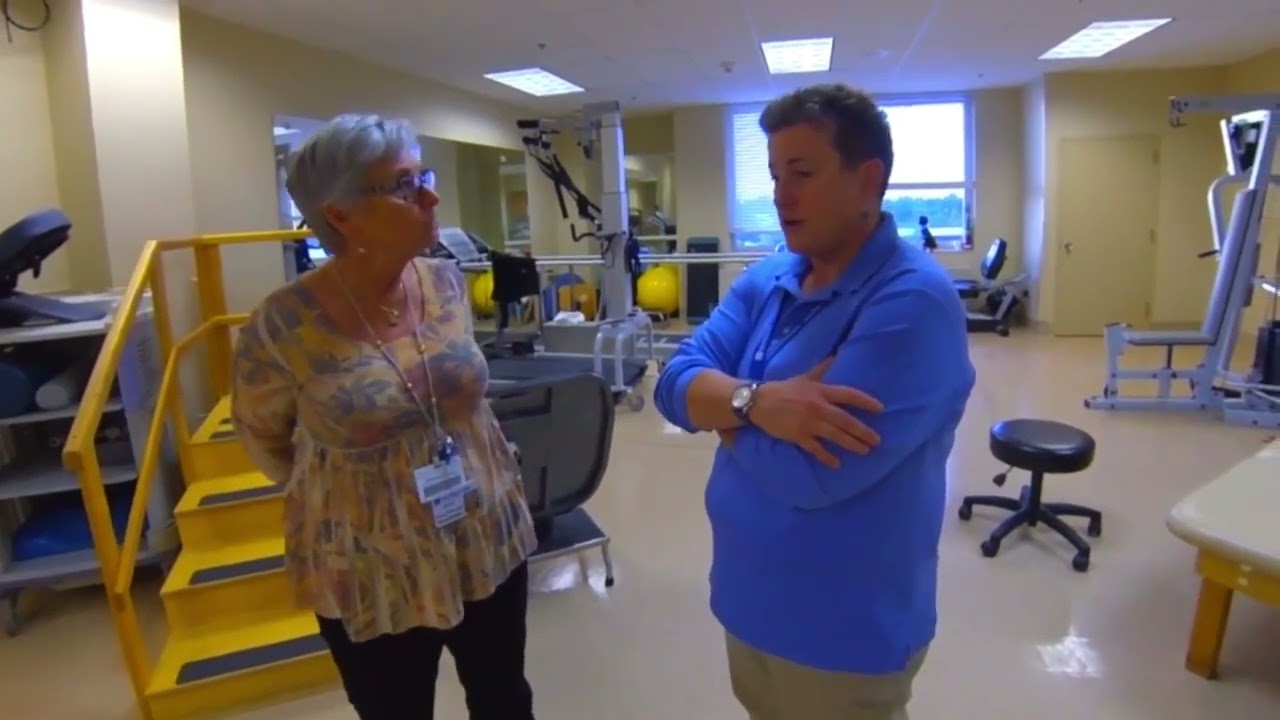 Inpatient rehabilitation webinar
The primary focus of this Inpatient Rehabilitation Webinar is to provide additional knowledge and guidance about Largo Hospital's Inpatient Rehabilitation Facility (IRF).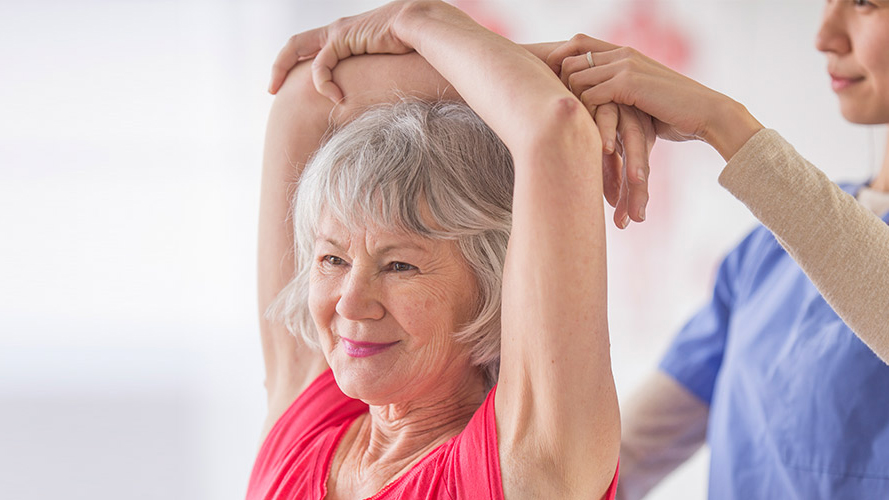 Looking for a location?
We also offer quality care at these other locations in our extended network.