Spine care
Spine specialists, who can be orthopedists or neurosurgeons, diagnose and treat injuries, trauma and diseases related to the spine. Spine care doctors also offer care for herniated disk, nerve damage, sciatica, neck pain or chronic back pain.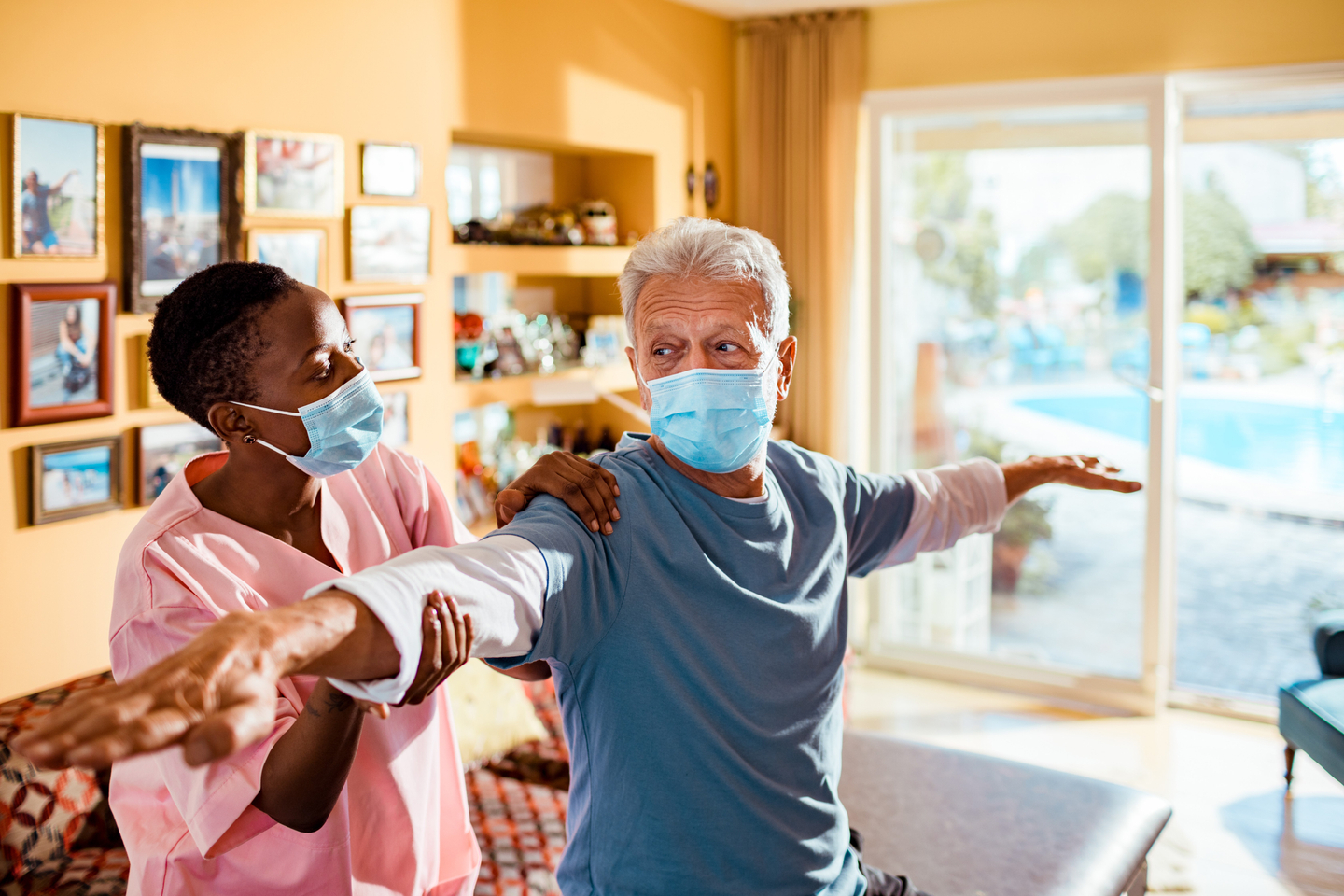 Spine clinic in Bradenton, Florida
At HCA Florida Blake Hospital, you can trust our team to provide advanced care for your back and neck pain.
Our spine specialists provide comprehensive treatment options for all types of spine conditions, from disc herniations to spinal arthritis.

We take time to understand the source of your pain and provide treatments using leading technology and our years of expertise. Our spine care specialists work together to treat patients in Bradenton and its surrounding areas, including Sarasota and Anna Maria Island.
Common spine conditions we treat
As part of our commitment to providing you with complete orthopedic care, our spine specialists are here for you with advanced spine treatments. We commonly treat spine conditions such as:
Arthritis of the spine
Disc herniation
Lower back pain
Neck pain
Treatment options for back and neck pain
Depending on the type of pain you are experiencing, treatment options can vary. 
Your spine specialist may opt for a nonsurgical approach, such as pain management techniques or nonsurgical therapies. If nonsurgical methods are unsuccessful at treating your condition, your doctor may recommend surgical treatment. Our surgeons perform the following spine surgeries:
Cervical fusion: surgical joining of two or more vertebrae in the neck to stabilize the spine
Disc replacement: replacement of the disc, or cushion, that exists between each vertebrae
Discectomy: surgical treatment for a herniated disc where the damaged portion of the disc is removed
Kyphoplasty: surgical treatment for fractures of the vertebrae
Laminectomy: surgery that removes the back portion of a vertebra, called the lamina, which relieves pressure being put on the spinal canal
Lumbar fusion: surgical joining of two or more vertebrae in the lower back to improve stability or correct an abnormality
Our spine care center team
Our spine team is comprised of board-certified physicians and medical staff specializing in neurological care spine surgery, orthopedic care and pain management.
Your treatment team may include:
Orthopedic surgeons and neurosurgeons
Nursing staff
Rehabilitation therapists
Pain management specialists
Dietitians
---
Our spine care center team
Looking for a Location?
We also offer quality care at these other locations in our extended network.