Imaging services
Imaging services refers to the performance of imaging exams for better visualization and treatment of medical conditions. Different exams allow radiologists and physicians to view structures and activity within the body. Imaging exams are vital for diagnosis and there are a wide range of tests that can be performed.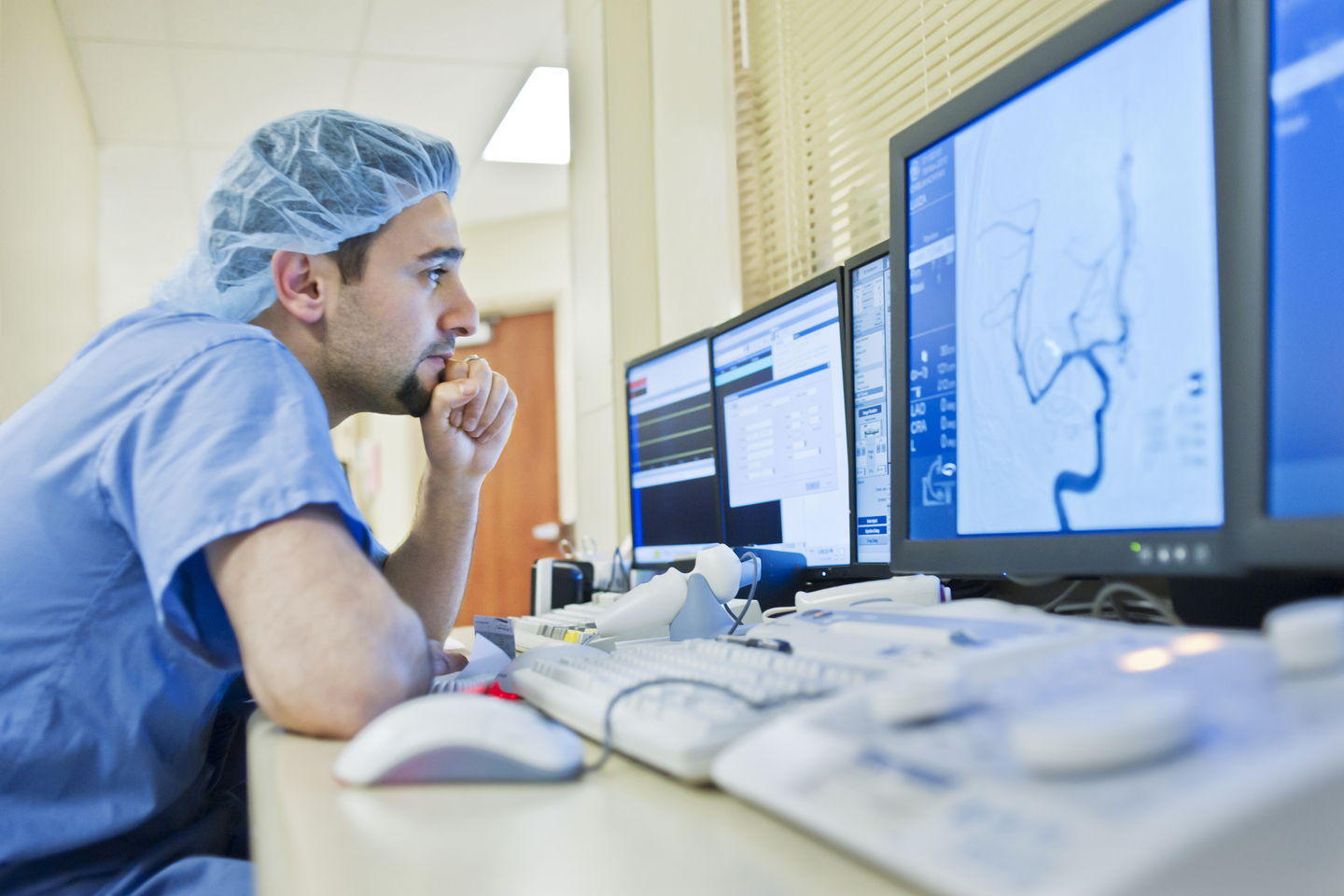 Diagnostic medical imaging in Bradenton, Florida
Accurate medical imaging is a key component to proper diagnosis and treatment.
At HCA Florida Blake Hospital, imaging services are provided on both an inpatient and outpatient basis. Our imaging center is equipped with a full spectrum of diagnostic technology and equipment operated by expert specialists. You and your loved ones can feel comfortable knowing our access to advanced imaging will greatly assist in diagnosing your condition.
Screening mammogram
You can now schedule a screening mammogram online.
You can now schedule a screening mammogram online.
Our diagnostic imaging services
Our radiology services include:
Angiography — This is a diagnostic procedure that uses X-ray imaging to produce images of the blood vessels by using a contrast agent.
Bone density screening — Among other uses, this procedure is a key tool in diagnosing osteoporosis by determining the strength of your bones via the levels of calcium in certain areas.
Breast imaging — The most notable form of breast health imaging is mammography, and it is used to screen for and detect breast cancer.
Computerized tomography (CT) scan — This exam is commonly used to examine the brain, chest, abdomen and pelvis and produces thin image "slices" of your body that are put together to form a highly detailed image.
Fluoroscopy — This imaging exam is a type of moving X-ray that obtains real-time images of processes and structures in the body.
Intravenous pyelogram (IVP) — This exam is an X-ray of the urinary system that is aided by a contrast agent.
Magnetic resonance imaging (MRI) — This imaging exam uses high-powered magnetic fields and radio waves to produce accurate, detailed images of structures in the body.
Neurointerventional laboratory — Our dedicated neurointerventional lab is equipped with advanced technology for precise neurological diagnostic testing.
Nuclear medicine — This imaging technique uses small amounts of a radioactive substance, called a radiotracer, to look at functions and structures within the body.
Ultrasound — This form of imaging uses sound waves to produce images of internal structures and processes. Ultrasounds may also be used for imaging of the vascular system to visualize blood flow.
X-ray — This is a common imaging procedure that uses high-energy, electromagnetic waves to produce pictures of bones, soft tissues and certain internal organs.
Specialized image-viewing technology
We proudly use picture archiving communication system (PACS) technology. This advanced system lets our doctors view your imaging results from remote locations. It also allows them to manipulate images for superior visualization.
Heart imaging
Cardiac care is one area of medicine where specialized imaging is used. The heart is a complex muscle, and precise, accurate imaging is crucial to diagnosis. We perform the following heart imaging exams:
Echocardiogram
Electrocardiogram (EKG)
Electrophysiology (EP) study
Transesophageal echocardiogram
Breast screening and imaging
Receiving annual mammograms is one of the most proactive steps in taking control of your breast health. In fact, screening and early diagnosis are two of the most powerful contributors in the fight against breast cancer. This is because breast cancer is most treatable in its earliest stages.
Our screening and diagnostic tools include digital 2D and 3D mammography, contrast-enhanced spectral mammography, 3D CAD, 3D stereotactic breast biopsy, and ultrasound-guided breast biopsy. Additionally, if cancer is found, we offer many options to treat it, including surgery.
Looking for a Location?
We also offer quality care at these other locations in our extended network.