Surgery
Surgery is the medical treatment of diseases or injuries with instruments used to influence the body. Surgery is used to correct injuries and improve function as a medical necessity or on an elective basis, including some plastic surgery procedures.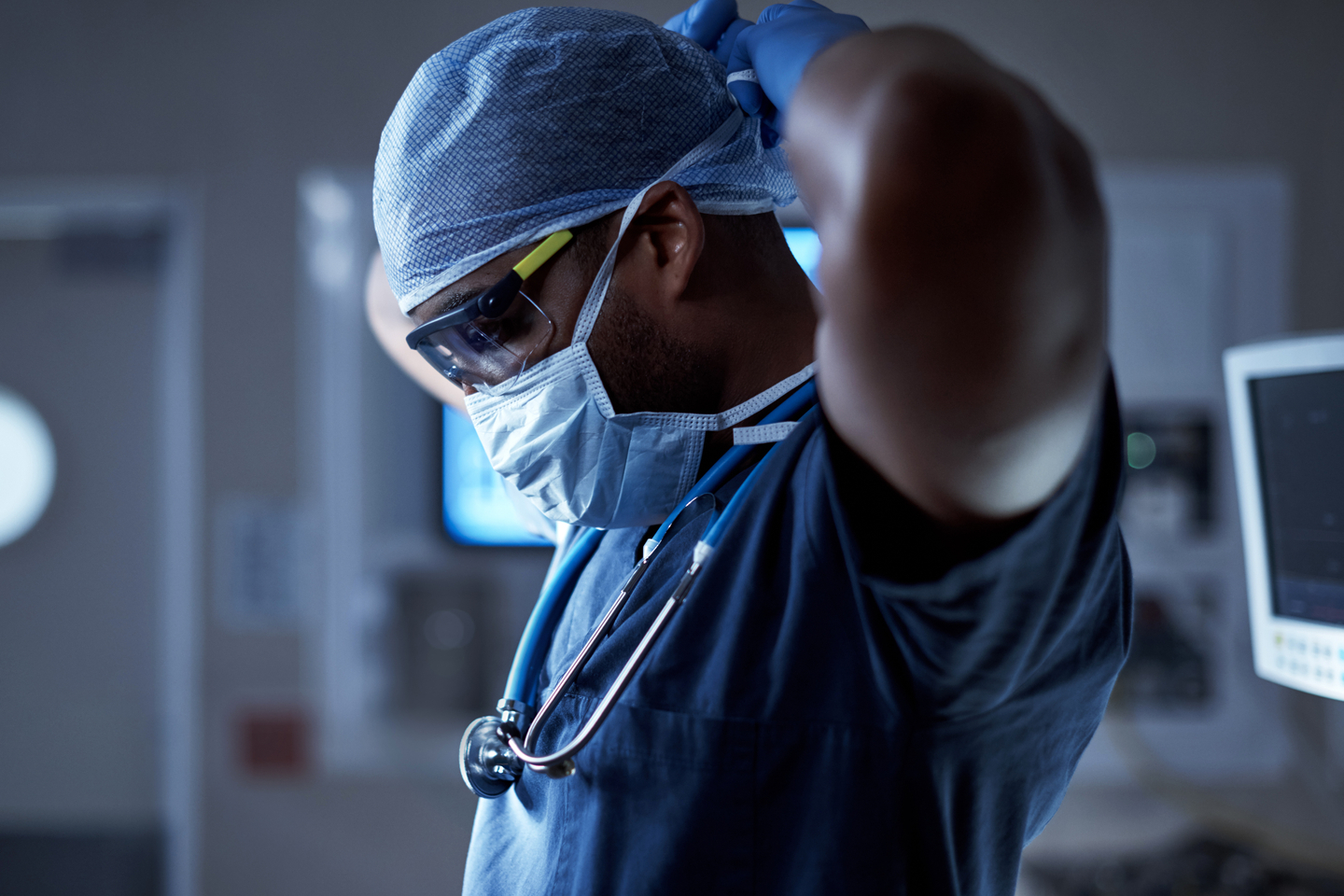 Surgeons in Bradenton, Florida
When surgery becomes part of your treatment plan, having highly trained specialists can help ease your mind about the procedure.
At HCA Florida Blake Hospital, our surgeons offer complete surgical services, including minimally invasive techniques, to treat conditions in a variety of specialty areas. Our patient-centered, compassionate care extends to Bradenton, Anna Maria Island and Palmetto, providing surgical treatment options to people throughout Manatee County.
Looking for a Location?
We also offer quality care at these other locations in our extended network.
Related Specialties
Learn more about our related specialties
Our surgical treatments and services
Throughout your surgical experience, we are here to support you and answer your questions, ensuring you and your family feel well-informed and secure about your care. 
Surgical specialties we offer
We offer access to surgical teams within a variety of specialties, including:
Breast surgery
Colorectal surgery
Gastrointestinal surgery
General surgery
Gynecologic surgery
Neurological surgery
Spine surgery
Urologic surgery
Weight loss surgery
Heart and vascular surgery
Our cardiac surgeons care for heart disease, valve disorders, heart arrhythmias and people in need of surgery following a stroke or heart attack. In addition to traditional open-heart surgery, we offer several minimally invasive options for cardiac surgery, allowing for a faster recovery time and less postoperative pain. In addition, the surgical team performs minimally invasive coronary artery bypass graft procedures and transcatheter aortic valve replacement.
Hernia repair surgery
We treat all types of hernias, including epigastric, umbilical, incisional, spigelian, inguinal and femoral hernias. Hernia repair surgery involves placing expanded tissues back in their correct position and strengthening the weakened area of the abdominal wall where the hernia is present. Hernia repairs at our hospital are performed through traditional surgery, laparoscopy or robotic surgery.
Orthopedic surgery
Often, the best treatment option for an injury or condition of a bone or joint is orthopedic surgery. The orthopedic surgeons at our hospital perform joint replacement procedures, including hip, knee and shoulder replacements. We also surgically treat traumatic hand injuries.
Robotic surgery
Robotic surgery is one type of minimally invasive surgery. Minimally invasive surgery offers patients many benefits, such as a shorter recovery time, shorter hospital stay and less postoperative pain. Robotic surgery is performed using several small incisions, instead of one large incision. Advanced surgical instruments are manipulated through small incisions, resulting in increased surgical dexterity and visualization.
Surgery day expectations
At HCA Florida Blake Hospital, we want our patients to feel prepared for surgery. That's why we've provided the following video.