Heart and vascular surgery
Cardiovascular surgeons work to repair damage done to the heart and blood vessels. Damage can be caused by heart diseases or disorders, including heart failure and congenital heart defects. Surgery is a vital part of treatment for many heart conditions.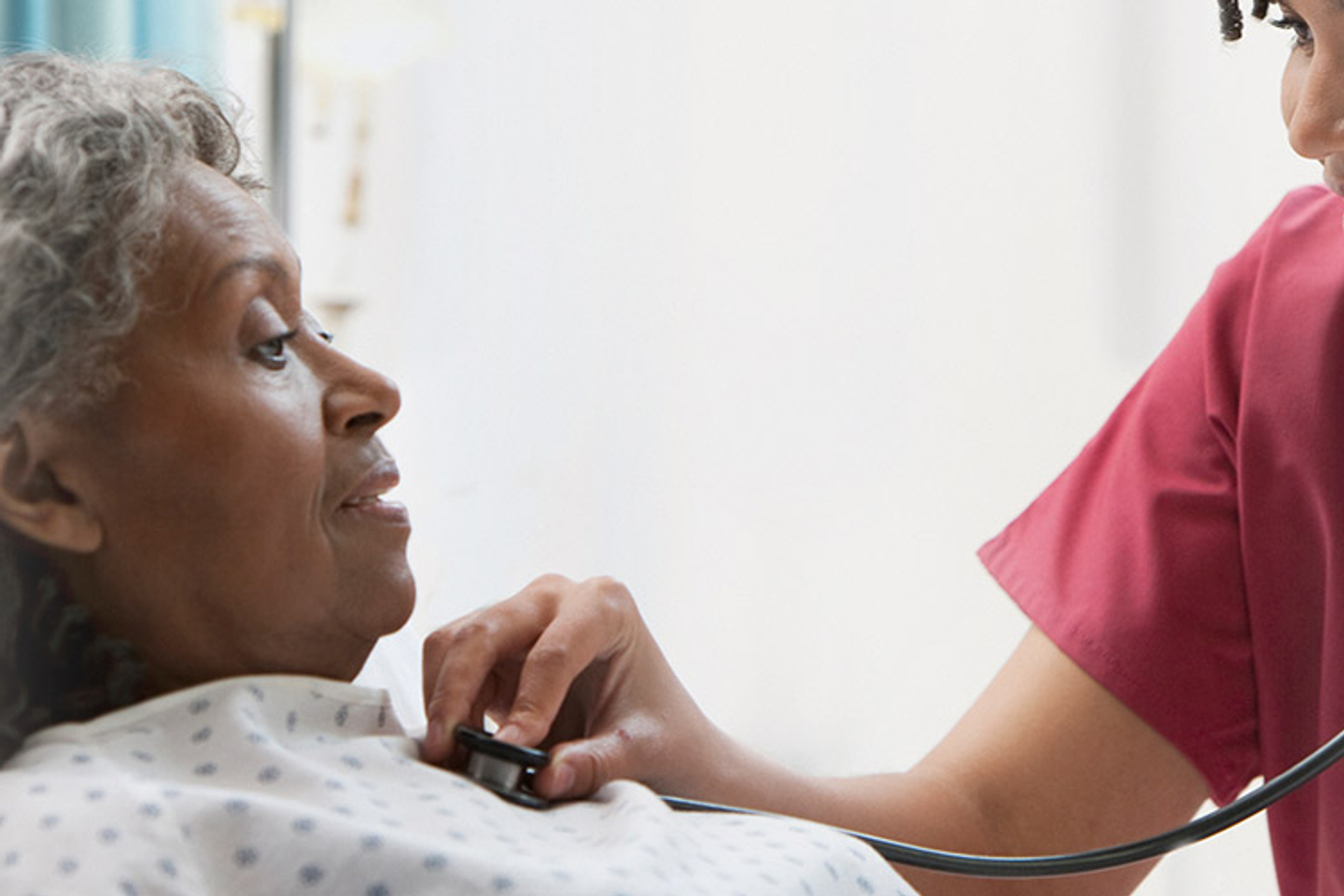 Heart and vascular surgery in Aventura, Florida
HCA Florida Aventura Hospital is home to a highly experienced team of cardiac specialists.
Here, in Miami-Dade County, we are committed to serving you with the high-quality care you deserve. That is why our skilled cardiovascular surgeons are renowned for handling complex procedures with high success rates. They perform heart and vascular surgery in addition to minimally invasive treatments for all forms of heart disease. Additionally, our hospital has two dedicated, state-of-the-art open-heart surgical suites and a cardiovascular intensive care unit (CVICU). You stay in our CVICU from the moment you have your surgery until you are ready to go home.
Is your heart healthy?
Understanding your heart health is an important first step to get the care you need. Take our heart health assessment to get started.
Understanding your heart health is an important first step to get the care you need. Take our heart health assessment to get started.
Related Specialties
Learn more about our related specialties
Types of cardiovascular surgery we offer
Our cardiovascular operating room (CVOR) is staffed by a team of heart specialists who provide skilled heart care.
The range of procedures they offer includes minimally invasive options to repair and replace heart valves and arteries.
These teams are backed by the support of our innovative cardiovascular diagnostic and screening services. Along with our advanced surgical techniques and equipment, this enables us to offer you personalized care and surgeries.
Bypass surgery
Bypass surgery is an advanced heart procedure that involves bypassing damaged or blocked arteries. We offer several options for bypass surgery, including:
Coronary artery bypass graft (CABG): This surgery is performed to restore or improve blood flow to the heart. It is typically performed when the coronary arteries have become blocked or narrowed.
On-pump coronary artery bypass: This is the most common version of the CABG surgery, and it is performed with a cardiopulmonary bypass machine.
Off-pump coronary artery bypass: In this version of CABG surgery, a cardiopulmonary bypass machine is not used. This procedure is often referred to as the "beating heart" surgery.
Intra-aortic balloon counterpulsation
This procedure is used to support oxygen supply, blood circulation and help the heart pump more blood. If your heart is unable to pump enough blood, you may benefit from this procedure. It involves a thin, flexible catheter attached to a long, cylindrical polyurethane balloon that sits on the aorta.
Extracorporeal membrane oxygenation (ECMO)
If you are recovering from heart failure, heart surgery or need additional support during cardiac catheterization, you can benefit from ECMO support. The ECMO machine allows your heart and lungs to rest by pumping and oxygenating the blood outside your body.
Extracorporeal carbon dioxide (CO2) removal (ECCO2R)
ECCO2R is a minimally invasive treatment option that may be used if you are experiencing chronic obstructive pulmonary disease (COPD). It involves using a tube to pump blood out of the body and through a machine that filters out the CO2 before returning the blood to your body.
Structural heart care
If you do not qualify for traditional open-heart procedures, our heart specialists offer heart valve implantation without surgery.
These teams specialize in interventional treatments, which include structural heart care.
The Healthy Living Blog
Fresh knowledge and insights in and around healthcare industry.
Looking for another location?
We also offer quality care at these other locations in our extended network.