Cardiac catheterization
Cardiac catheterization is a procedure used to diagnose and treat heart conditions. This nonsurgical method can be used to determine if you have heart disease, check your heart muscle function or expand narrowed arteries to improve blood flow to the heart.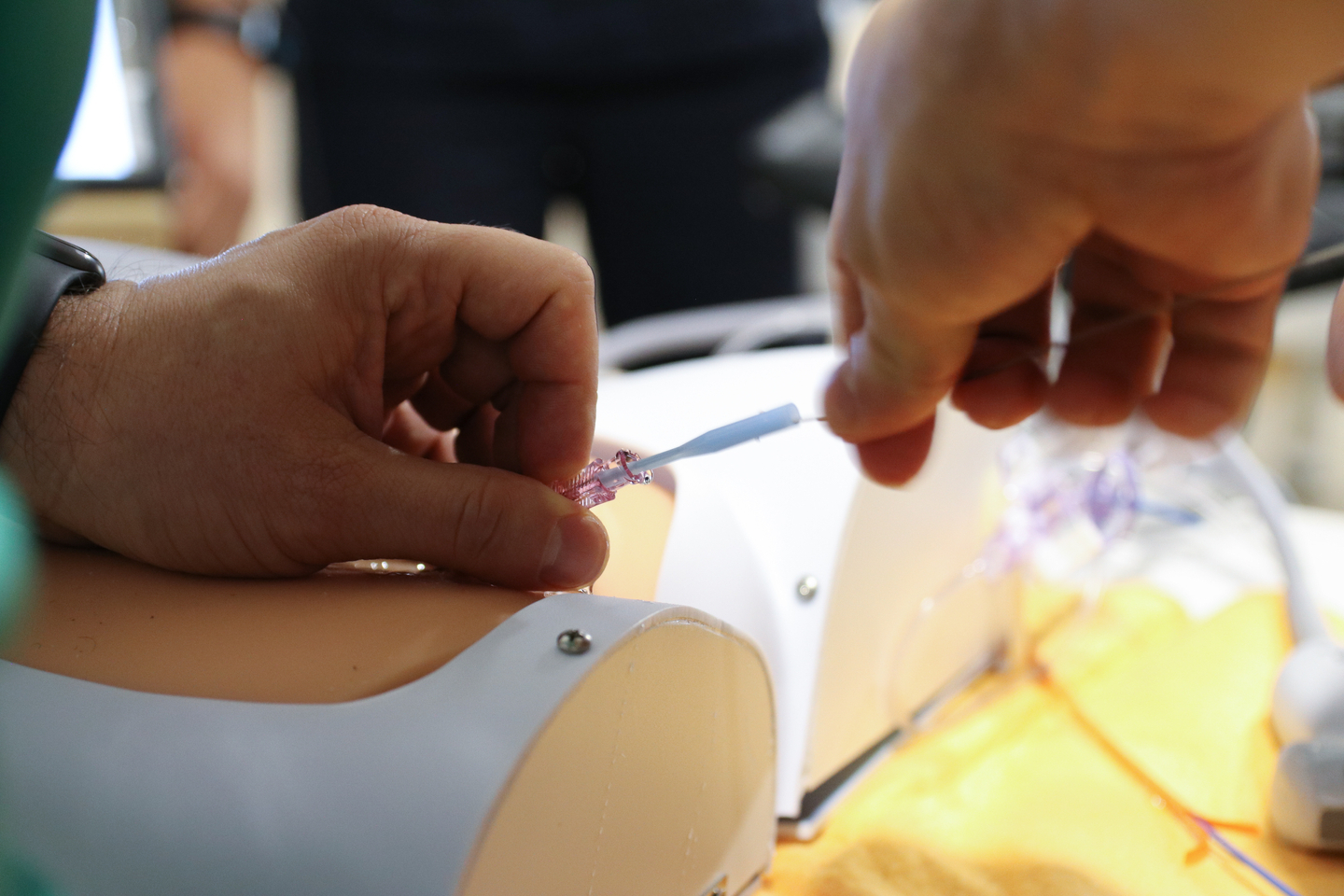 Cardiac catheterization lab in Aventura, Florida
For minimally invasive heart care near Sunny Isles Beach, Florida, you can depend on the heart specialists at HCA Florida Aventura Hospital.
Here, our specialized Cardiac Catheterization Lab (Cath Lab) offers a range of diagnostic procedures and treatments. The advanced technology in our Cath Lab includes a digital cardiovascular imaging system that assists in better viewing. Tools like these enable us to treat coronary artery blockages that can cause heart attacks or other serious cardiovascular damage. Whatever you need, our highly skilled team is dedicated to providing you with the pre- and post-cardiac interventional care you deserve.
Related Specialties
Learn more about our related specialties
Cardiac catheterization services we offer
As an integral part of cardiology program, our Cath Lab team performs a range of cardiac procedures.
These services include:
Coronary angiogram, including left ventriculograms and other angiographies
Intra-aortic balloon pump insertion
Intravascular ultrasound
Percutaneous coronary interventions (PCI), such as angioplasty, coronary stenting and atherectomies
Pericardiocentesis
Right- and left-heart catheterization
Temporary pacemaker insertion
Thrombolytic therapy
Cardiac catheterization interventions
Cardiac catheterization is a medical subspecialty dedicated to using minimally invasive techniques with imaging guidance. A heart catheterization procedure, or cath exam, is a special heart imaging exam. During these types of procedures, we use diagnostic X-ray technology that allows our physicians to see if any of your coronary arteries have blockages. Through this exam, a doctor can also efficiently and effectively evaluate the functionality of your heart valves.
The difference between heart catheterization and surgery
Heart catheterization exams are, in fact, surgical procedures. However, they are not traditional surgeries. Instead, they typically use small incisions and tools and offer many of the other benefits of minimally invasive surgery.
The Healthy Living Blog
Fresh knowledge and insights in and around healthcare industry.
Looking for another location?
We also offer quality care at these other locations in our extended network.