Surgery
Surgery is the medical treatment of diseases or injuries with instruments used to influence the body. Surgery is used to correct injuries and improve function as a medical necessity or on an elective basis, including some plastic surgery procedures.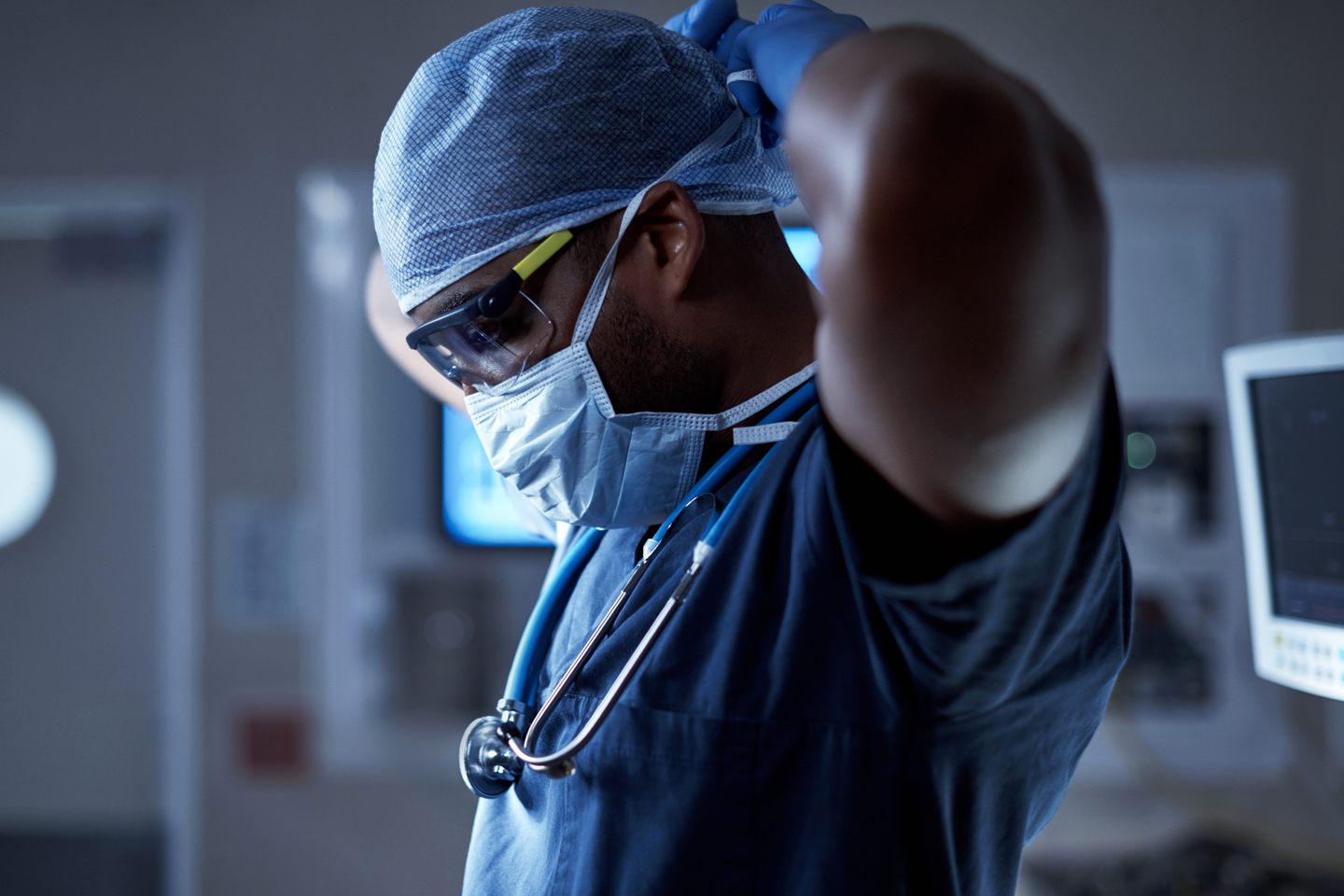 Comprehensive surgical care in Sarasota, Florida
When you have to have surgery, we want you to know you're in capable hands with us.
At HCA Florida Sarasota Doctors Hospital, our team is highly trained and equipped to treat you in a caring and compassionate environment. We offer inpatient and outpatient procedures, including minimally invasive procedures, near Lakewood Ranch, Sarasota and Venice, Florida.
Related Specialties
Learn more about our related specialties
Our surgical treatments and services
Our team performs procedures in the following specialties:
Gynecologic surgery
Our surgeons perform minimally invasive procedures, such as hysterectomies and tubal ligation, through our gynecologic care program. We have complete gynecologic services and are well-equipped to handle preoperative and postoperative care for women.
Orthopedic surgery
Enjoying daily activities can be challenging when you have joint pain. Our specialists in orthopedic care are focused on helping you overcome these obstacles through traditional and minimally invasive surgical options. Some of our surgical solutions include:
Foot and ankle surgery
Hand and wrist surgery
Partial and total replacement of the hip and knee
Shoulder surgery
Back and spine surgery
Robotic surgery
We offer minimally invasive robotic surgery for many procedures, including partial and total knee replacements. With robotic surgery, our surgeons operate through small incisions with extreme precision, decreasing the recovery time for our patients.
What to expect on surgery day
We are dedicated to helping you feel prepared and well-informed on the day of surgery.
Looking for another location? 
We also offer quality care at these other locations in our extended network.