Labor and delivery
Just as every baby is unique, so is every delivery. As your partner in care, we provide a customized birthing experience that begins long before your first contraction and continues well after delivery.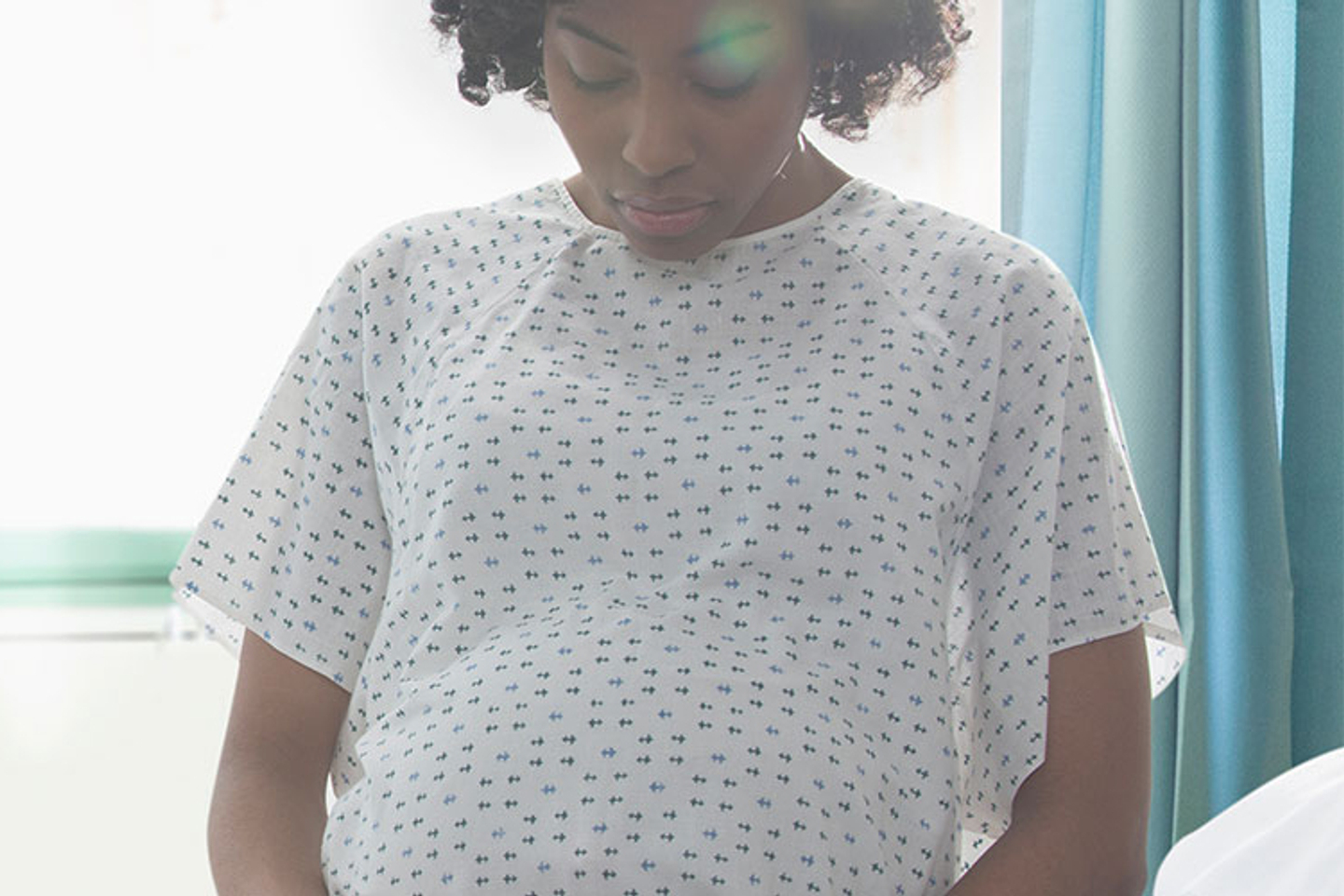 Maternity services in Kissimmee, St. Cloud and Orlando
We understand that family is everything.
That's why our Baby Suites and Neonatal Intensive Care Unit combine comfort and luxury alongside clinical excellence to make your birthing experience both safe and unforgettable. At HCA Florida Osceola Hospital, we offer a Care-Like-Family approach, designed to offer expecting families the best in personalized attention and comprehensive, quality care. We also offer other services, like a separate pediatric emergency room, to ensure we can continue caring for your child as they grow.
Our labor and delivery care
When you entrust us with your care, we will earn that trust by offering you comprehensive care and services you can rely on to start your family's new chapter with confidence.
Maternity services we offer
We are proud to offer the following services:
Spacious labor and delivery suites with sleeper sofa, bassinet, baby warmer and special accommodations for your relaxing, bonding time with your newborn
Highly skilled nursing staff with experience in pregnancy, labor and delivery and newborn care
Obstetricians from the University of Central Florida College of Medicine faculty
Antepartum high-risk care for moms who need a higher and/or extended level of care prior to delivery
Dedicated Cesarean Surgical Suites
Neonatal intensive care for newborns requiring a higher level of care
Perinatologists and neonatologists who specialize in high-risk births and infants
Neonatal intensive care unit (NICU)
We provide the highest level of neonatology care for newborns in Osceola County — a Level III NICU. This includes intensive care for infants as young as 24 weeks old. If your child requires extra attention following birth, our on-site NICU is equipped with advanced neonatal equipment to ensure your baby receives the care they need.
Tour the Baby Suites
To help expectant parents feel more comfortable going into labor and delivery, we offer tours of The Baby Suites and our neonatal intensive care unit (NICU). We will familiarize you with the pre-admission and admissions processes and show you all our suites have to offer.
To attend a tour of the Baby Suites, you can register online or call (407) 518-3380.
Maternity care and childbirth preparation
The Baby Suites offer a series of informative courses to help parents prepare for the arrival of their newborn. Classes are available to all parents planning to deliver their child at our hospital.
Childbirth education and support classes
Our educational classes include:
Childbirth preparation class — During this course, we will discuss the signs and stages of labor, breathing and relaxation skills and learn the importance of a labor coach and medical interventions, such as an unplanned cesarean section.
Breastfeeding class — During this course, we will talk about breastfeeding as well as what to expect immediately following delivery and during the first few weeks with your newborn. Topics will include skin-to-skin contact, correct latching, milk production and how to know your child is getting enough to eat.
To sign up for one of our classes, you can register online with the links above or call us at (407) 518-3380.
---
Pregnancy checklist
Whether this is your first child or you are an experienced parent, we have compiled a comprehensive to help you plan for each phase of pregnancy.
Month one (five to eight weeks)
Choose an obstetrician and make your first appointment
Begin taking prenatal vitamins based on your doctor's recommendations
Month two (nine to 12 weeks)
Begin researching where you want to give birth, including deciding whether being in a hospital with a NICU is important to you
Plan ahead for expenses associated with labor and delivery by checking on your insurance coverage
Schedule any necessary air travel to take place before 35 weeks
Month three (13 to 16 weeks)
Research child care services if you plan to return to work or school after birth
Schedule your anatomy scan to take place between weeks 18 and 20, or when your doctor advises
Talk to your employer or school about taking maternity leave
Month four (17 to 20 weeks)
Decide whether you want to find out and/or announce the sex of your child
Schedule a tour of the labor and delivery unit at your chosen hospital
Start your baby gift registry if you choose to have one
Month five (21 to 24 weeks)
Create a birth plan with guidance from your obstetrician
Register for and attend our hospital's free childbirth preparation class
Schedule your glucose screening in accordance with your doctor's recommendations
Month six (25 to 28 weeks)
Begin planning a baby shower, if you choose to have one, for no later than 34 weeks
Register for and attend our hospital's free breastfeeding class, if you plan to breastfeed your child
Month seven (29 to 32 weeks)
Month eight (33 to 36 weeks)
Begin preparing your hospital bag with the items suggested on your tour of the Baby Suites
Get your car seat installed and inspected in preparation for bringing your child home
If you are having a scheduled C-section, pre-register for your procedure online
Month nine (37 to 40 weeks)
Familiarize or remind yourself about the signs of labor
Have a transportation plan for getting to the hospital for delivery
---
Childbirth education and support classes
The Healthy Living Blog
Fresh knowledge and insights in and around healthcare industry.
How to choose where to give birth  
When you're expecting a baby, the key isn't just finding the best OBGYN and hospital – it's finding the best OBGYN and hospital for you.
Looking for another location?
We also offer quality care at these other locations in our extended network.