Labor and delivery
Just as every baby is unique, so is every delivery. As your partner in care, we provide a customized birthing experience that begins long before your first contraction and continues well after delivery.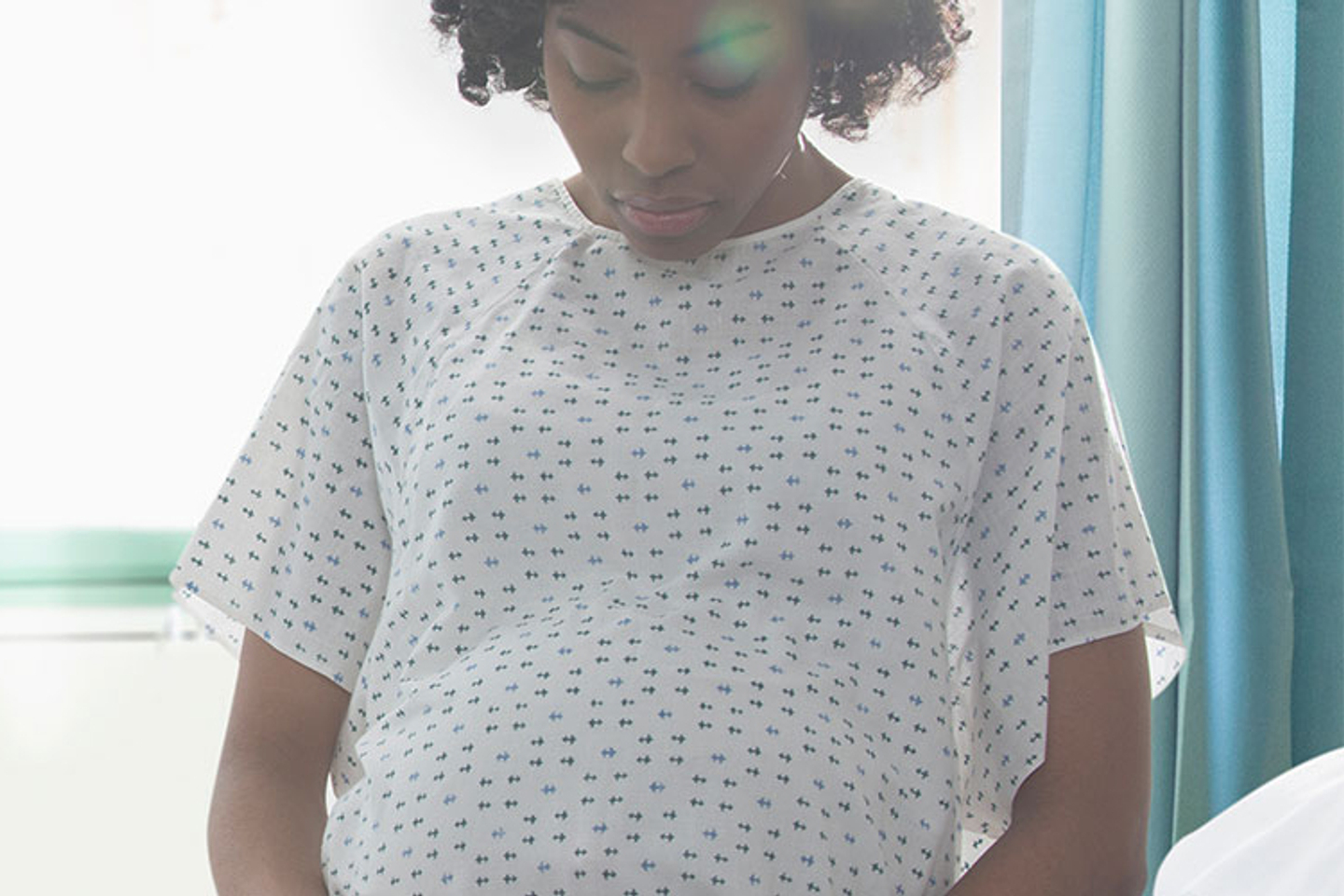 Maternity services in Orlando, Florida
Our family-centered approach ensures a personalized and private experience in which you can give birth your own way.
Conveniently located in the heart of Central Florida, HCA Florida UCF Lake Nona Hospital's Family Birthing Unit is designed to be a relaxing, comfortable place for your baby's arrival. We will do everything we can to support your birth plan and preferences, including low-intervention births. Our commitment to evidence-based best practices helps us do this as we continuously deliver high-quality obstetric care to our patients, no matter their circumstances.
Related Specialties
Learn more about our related specialties
Family-centered labor and delivery services
Our compassionate birthing specialists are dedicated to helping make your baby's birth extraordinary, providing personalized care so you can focus on making memories to last a lifetime. 
Should a cesarean section (C-section) birth be necessary, our dedicated operating room is located in the Family Birthing Unit.
Dedicated obstetric care
As part of our commitment to providing exceptional women' services, we have OB/GYNs on site 24/7. These on-site OB/GYNS will care for you from the time you check in until your personal physician arrives, staying in contact with your doctor about your progress.
Working together, our entire maternity team is dedicated to ensuring a safe and comfortable labor and delivery for you and your baby.
Luxury birthing suites
When the big day comes, you and your family will check in to one of our beautifully appointed private birthing suites, where you will stay until you and your baby go home. Each suite offers all the medical technology you and your baby may need for a safe delivery.
These suites are also comfortably furnished with you, your baby and your family in mind. Our goal is to help you feel at home throughout your stay, so we offer a variety of amenities, including:
Accommodations for a guest to stay overnight with mom and baby
Celebratory meal after delivery for new parents
Complimentary online streaming service
High-speed WiFi and 55-inch smart TV
Refreshments available around the clock to accommodate special meal requests
Room service
Maternity classes
Our team includes experienced perinatal nurse educators who teach maternity classes. We offer a variety of childbirth and newborn care educational classes for the whole family, including siblings.
Postpartum care
Our Family Birthing Unit provides a nurturing environment to support your family in bonding with your baby following delivery. We practice rooming in and skin-to-skin care immediately following birth and offer personalized breastfeeding instruction, if you'd like.
Postpartum depression support
Pregnancy and birth are wondrous and life-changing experiences. As such, many women experience the "baby blues" after birth, which may be described as feelings of sadness and fatigue. However, if these feelings last for more than a short time, it could be postpartum depression.
If you feel you may have postpartum depression, you're not alone. Postpartum depression is common. In fact, about one in eight women report having postpartum depression symptoms.
We recommend talking with your OB/GYN or nurse if you experience postpartum depression symptoms, as they can help you get the support and resources you need to feel better. Seeking help is the first step to feeling like yourself again.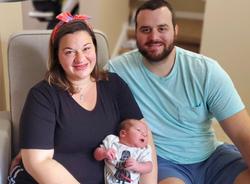 A very special Father's Day
On Sunday, Michael Rawling celebrated his first Father's Day with his 6-day old son. His wife, Ellen, gave birth to 9-pound, 10-ounce Phillip Michael Rawling on June 13 at UCF Lake Nona Hospital. As first-time parents, Ellen and Michael are in awe of their beautiful baby and grateful for their family-centered birth, especially the way the care team made sure Michael could experience every aspect of his son's arrival to the fullest.
Read the story
Plan your delivery with us
If you would like to speak to someone on our team about planning your baby's birth at our hospital, please call our Family Birthing Unit at (689) 216-8350. You may also complete the form below, and a member of our team will contact you.
The Healthy Living Blog
Fresh knowledge and insights in and around healthcare industry.
How to choose where to give birth  
When you're expecting a baby, the key isn't just finding the best OBGYN and hospital – it's finding the best OBGYN and hospital for you.
How to choose where to give birth  
When you're expecting a baby, the key isn't just finding the best OBGYN and hospital – it's finding the best OBGYN and hospital for you.
Looking for a Location?
We also offer quality care at these other locations in our extended network.