Surgery
Surgery is a branch of medicine that involves treating diseases or injuries by adjusting or removing organs, tissues or bones. Surgery includes both necessary procedures like cardiac surgery, or elective procedures such as joint replacement.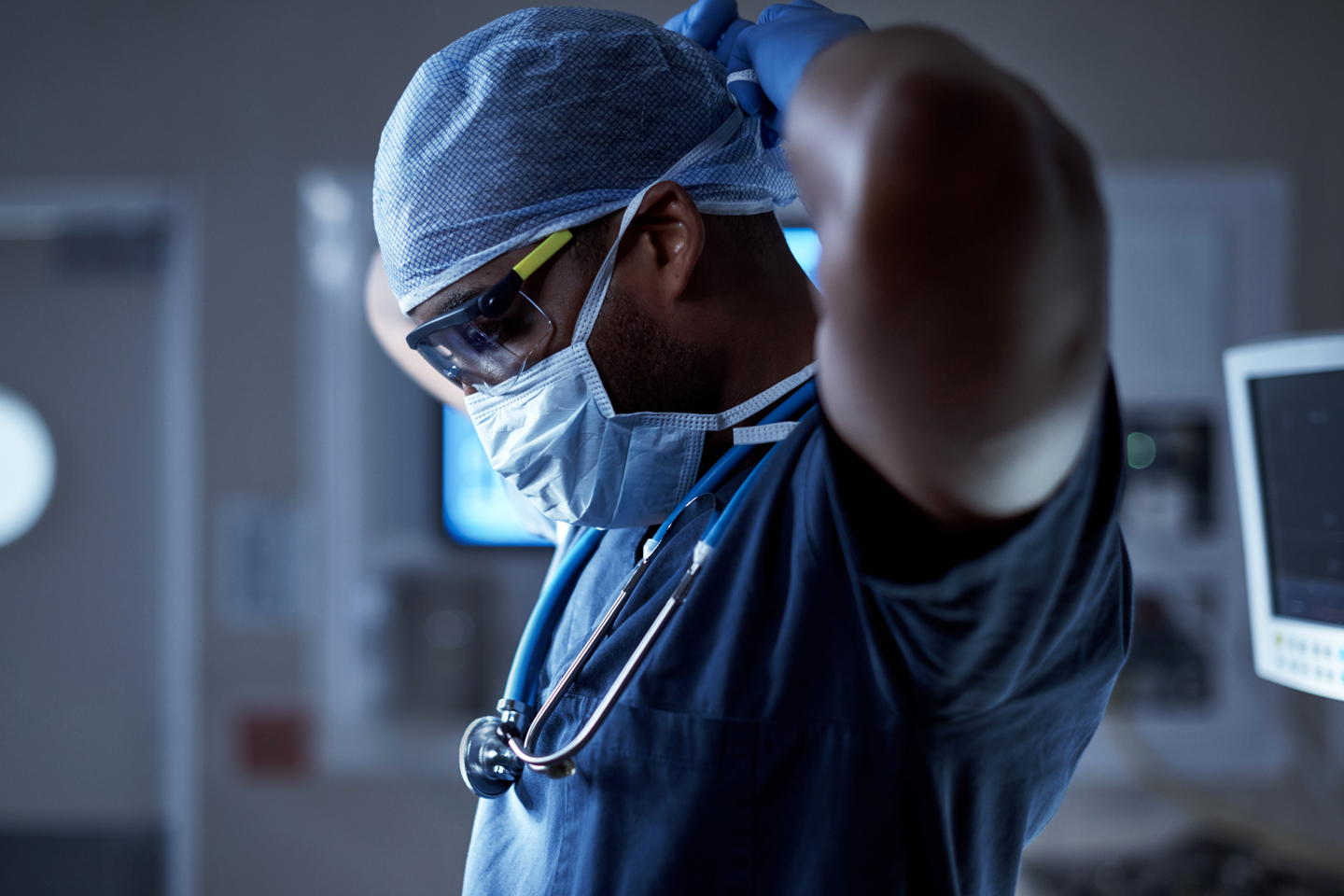 Advanced surgical care in Orlando, Florida
When you need surgery, we know it can be a little overwhelming and you may have a lot of questions, but we are here to help you throughout the entire process.  
At HCA Florida UCF Lake Nona Hospital, our caring and experienced surgical services team provides a full range of surgical and ambulatory services. We offer traditional and minimally invasive surgical options — including robotic surgery — in various specialties.
Related Specialties
Learn more about our related specialties
Our surgical treatments and services
Our surgical program includes the services of physicians from a wide range of medical specialties. They use minimally invasive surgical techniques whenever possible to aid in faster recoveries for our patients. 
Our surgical specialties
Some of the surgical specialties we offer include:
Diagnostic cardiac catheterization procedures
Gastrointestinal surgery, including colorectal surgery
General surgery
Gynecologic surgery
Orthopedic surgery
Peripheral vascular procedures
Pulmonary (lung) surgery
Spine surgery
Urologic surgery
Keeping loved ones updated during your surgery
You will be able to select a loved one to receive updates throughout your procedure — from preoperative care to recovery — through our convenient notification service. 
Surgical status notifications
Our surgical notification service is compliant with the Health Insurance Portability and Accountability Act (HIPPA). Updates can be sent to a smartphone, tablet or any other computer or laptop with an internet connection. If you would like to learn more or sign up for this service, please speak to your registration representative before surgery.
---
Surgical status notifications
The Healthy Living Blog
Fresh knowledge and insights in and around healthcare industry.
Looking for a Location?
We also offer quality care at these other locations in our extended network.