Orange Park Medical Center expands services
New Ear, Nose and Throat (ENT) practice 'Orange Park ENT' opening in Orange Park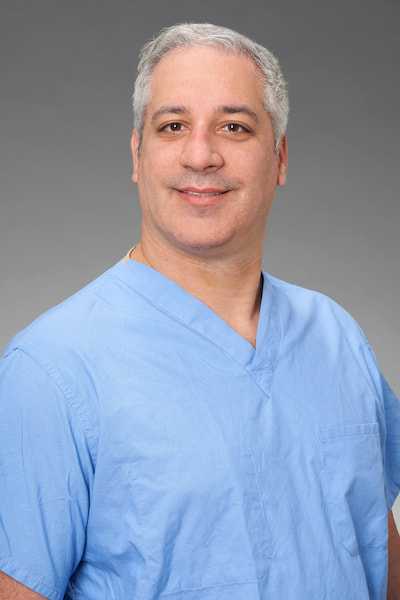 Orange Park, FL — Today Orange Park Medical Center announced the opening of Orange Park ENT, a new Ear, Nose and Throat (ENT) practice. The new practice will include Dr. Alexander A Farag and will be located at 1409 Kingsley Avenue, Suite 6A in Orange Park.
Dr. Farag is an expert in Otorhinolaryngology, focusing on the health of the ears, nose and throat. Trained in rhinology and skull base surgery, his specialty focuses on the treatment of issues and illnesses with the nose and sinuses as well as tumors of the eye and brain, using minimally invasive approaches.
Dr. Farag comes to Orange Park by way of the Ohio State University Wexner Medical Center Eye and Ear Institute where he's been serving as an assistant professor at the Department of Otolaryngology-Head and Neck Surgery. "Dr. Farag has toured and lectured all over the world from Ho Chi Minh City, Vietnam to Barcelona Spain, helping doctors understand how to better treat advanced sinus issues," said Dr. Bradley Shumaker, Chief Medical Officer of Orange Park Medical Center. "We are excited to have him join our team here and help bring a new level of ENT services to our patients."
As a course instructor and author, Dr. Farag brings innovation and extensive research to Orange Park. "My goal is to deliver therapy that is tailored to each patient," said Farag. "After I reach a diagnosis, I recommend the best form of therapy. I work with my patients to help them make informed decisions by providing all the available treatment options and the important aspects of each. I firmly believe a well-informed patient can make decisions that contribute to a better outcome."
Farag holds a Bachelor of Arts from The College of Wooster in Chemistry and a medical degree from the University of Toledo. He did his postgraduate training at the University of North Carolina Chapel Hill and his fellowship at Thomas Jefferson University in Philadelphia.
"I'm excited to join the team at Orange Park Medical Center and continue my mission to help patients navigate health issues and improve their quality of life," Farag added.
To make an appointment with Dr. Farag call (904) 639-2270 or visit Orange Park Physicians for more information.
Published:
August 19, 2021
Location:
HCA Florida Orange Park Hospital
Related Newsroom Articles