Diabetes
Diabetes is a disease that affects the body's production of glucose and insulin levels. Type 1 diabetes occurs when the body suffers from a lack of insulin produced by the pancreas. Type 2, gestational and prediabetes are all a result of an excess amount of sugar in the blood, or high glucose levels.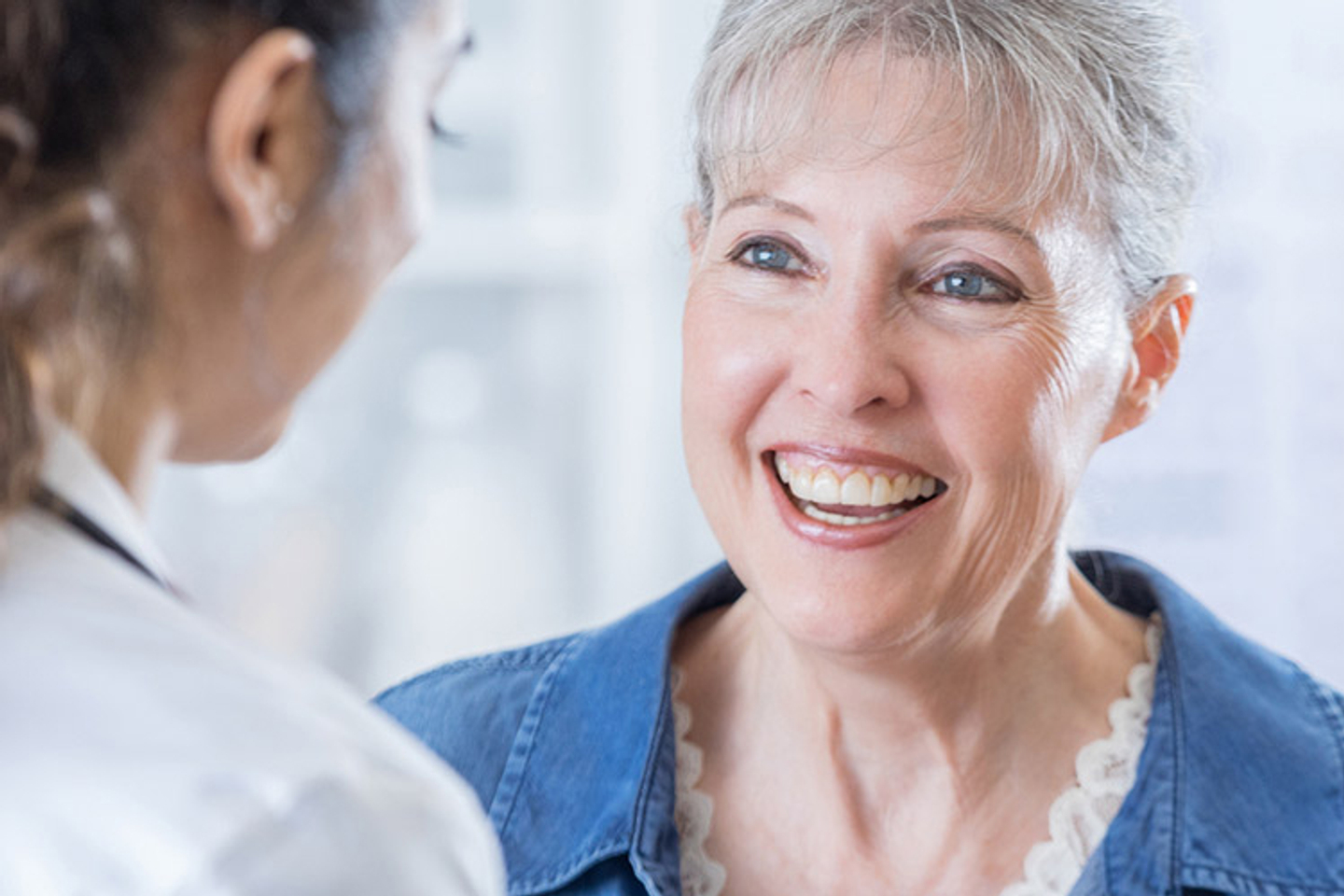 Diabetes care in Ocala
Whether you have recently been diagnosed with diabetes or have lived with the disease for several years, we can help.
Education is one key to controlling your diabetes and living your healthiest life. Our compassionate, knowledgeable team at HCA Florida Ocala Hospital can help you manage your diabetes to lessen the impact on your lifestyle. With recognition from the American Diabetes Association, our diabetes educators work with you and your physician to develop an educational plan to meet all your individual needs.
Our diabetes education and services
Our team focuses on giving you the information you need to best manage your condition.
Diabetes self-management classes
Our diabetes education program provides many services and features, including:
Continuing education through follow-up with healthcare professionals
One-on-one education and planning sessions with clinicians
Ongoing access to the most current diabetes information
Patient-based goal setting
Patient-focused self-management planning sessions
Peer and community support
A team approach to diabetes management
A certified diabetes care and education specialist coordinates our program.
Diabetes group classes
Our group classes are offered in a relaxed and personable community setting. We encourage you to bring your spouse, a friend or a family member to all your educational sessions. This program also includes a one-on-one session with a clinician and offers education about the following:
Avoiding chronic complications
Blood glucose monitoring
Importance of physical activity
Insulin administration
Low blood sugar management
Meal planning
Stress management and coping skills
Understanding diabetes medications
Understanding the disease process of diabetes
Education program registration and referral process
All follow-up classes require a physician referral and are billed to your insurance company. Before you register for a program, your physician's office needs to provide us with a referral and your health insurance information. Once we have the referral and insurance confirmation, we will call to schedule your classes.
Classes are held on the second floor of the Senior Wellness Community Center located at 8375 SW State Road. To reach the center, please call (352) 237-2094.
Diabetes support group
Our diabetes support group, Take Control of Your Diabetes, meets monthly to provide encouragement and information to people with diabetes and their loved ones. This program is facilitated by a certified diabetes care and education specialist and is offered free of charge by our facility.
The Healthy Living Blog
Fresh knowledge and insights in and around healthcare industry.
Looking for another location?
We also offer quality care at these other locations in our extended network.