Heart and vascular surgery
Cardiovascular surgeons work to repair damage done to the heart and blood vessels. Damage can be caused by heart diseases or disorders, including heart failure and congenital heart defects. Surgery is a vital part of treatment for many heart conditions.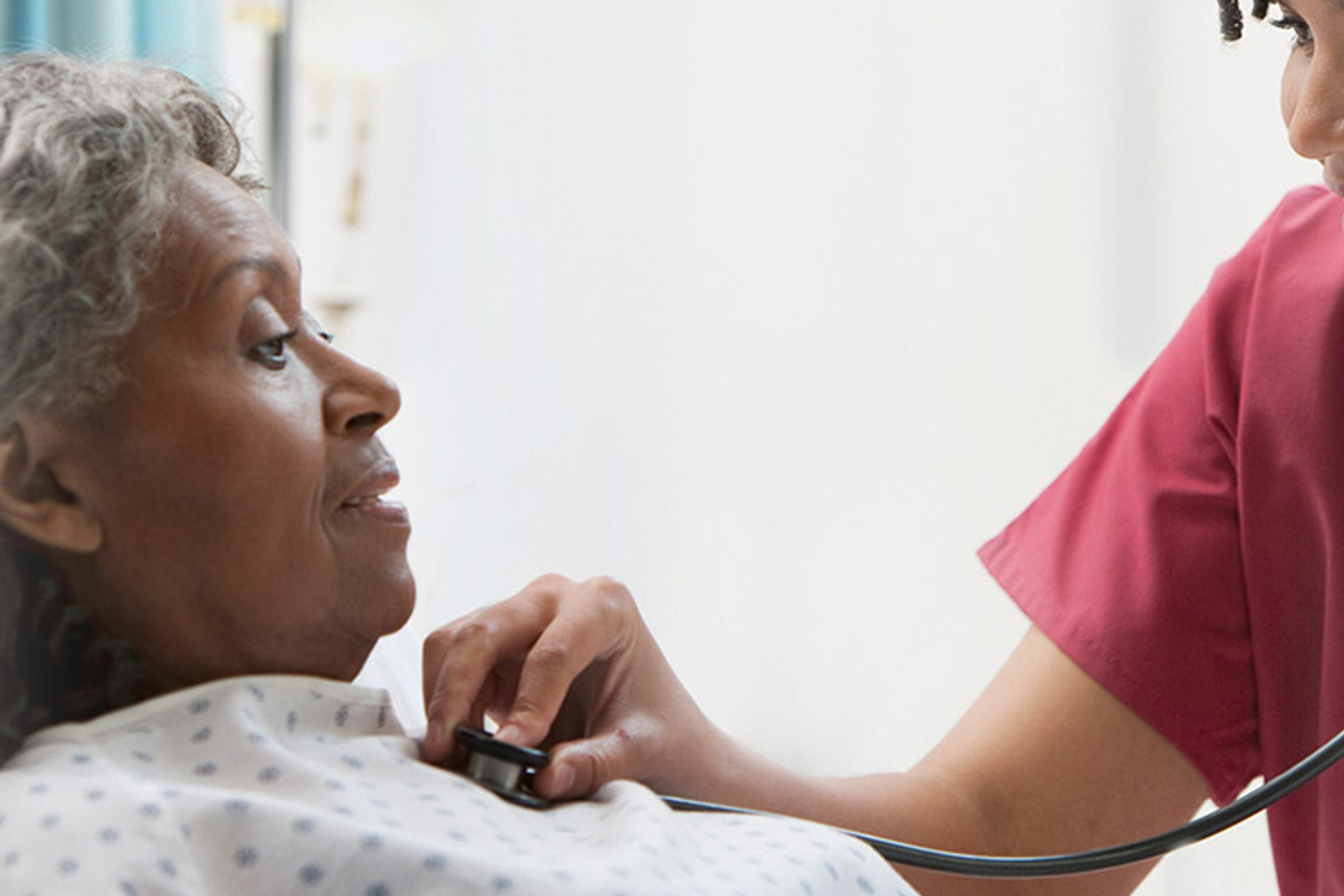 Cardiovascular surgeons in Ocala
You can rely on our experienced and internationally recognized team of cardiothoracic and vascular surgeons to restore your heart health.
At HCA Florida Ocala Hospital, we are committed to providing a complete continuum of cardiovascular care for your heart, lung and vascular health. Our highly trained cardiac surgeons have the expertise to treat a wide variety of cardiovascular conditions. After heart and vascular surgery, we help you restore your health and make a full recovery with our cardiovascular rehabilitation services. Every step of the way, our heart specialists are there to answer your questions and support your journey to better health.
Heart health assessment
Understanding your unique heart health can help you get on the path to optimum heart wellness and overall health. Take our risk assessment to get started.
Understanding your unique heart health can help you get on the path to optimum heart wellness and overall health. Take our risk assessment to get started.
Looking for another location?
We also offer quality care at these other locations in our extended network.
Related Specialties
Learn more about our related specialties
Types of heart and vascular services we offer
We offer open, minimally invasive, robotic and endovascular surgical treatment option. Your doctor will work closely with you to determine which treatment option may be best for your cardiovascular needs.
Heart procedures we offer
Our cardiac and vascular teams will use our heart screening and imaging services and procedures to aid in the diagnosis of heart and vascular conditions. Our board-certified physicians will always aim to use noninvasive and nonsurgical treatment options to treat your cardiovascular condition. However, when other heart and vascular treatment options have been exhausted or are known to be ineffective for your condition, surgery may be recommended.
If you would like more information about our heart and vascular surgery services, please call us at (352) 401-1427.
Coronary artery bypass graft surgery (CABG)
If you have blockages in one or more of your coronary arteries, your heart is likely not getting enough of the oxygen-rich blood it needs to function properly.
During a CABG surgery, a vein from the leg or chest wall is used to "bypass" the blocked portion of the narrowed coronary artery. This restores adequate blood flow to the heart.
Valve repair and replacement surgery
There are four valves in the heart (aortic, mitral, tricuspid and pulmonic) and any of them may become damaged or diseased and require surgery.
At our hospital's valve clinic, our board-certified cardiothoracic surgeons have significant experience in treating heart valve disease. In addition to traditional valve repair/replacement, our highly experienced team of surgeons offers both minimally invasive valve surgery and catheter-based treatment options.
For more information about our heart valve care services, call our valve coordinator at (352) 433-3586.
Transcatheter aortic valve replacement (TAVR)
We are proud to offer TAVR — a minimally invasive treatment for aortic valve stenosis. This procedure is performed in one of our cardiac catheterization labs using advanced imaging technology, software and monitoring systems.
Unlike traditional aortic valve replacement surgery, TAVR uses a specialized catheter and valve delivery system, typically inserted through a leg artery, to implant the new valve.
For every TAVR procedure we perform, we use a multidisciplinary team approach. Our board-certified cardiothoracic surgeons, interventional cardiologists and cardiovascular anesthesiologists have all completed specialized training in TAVR procedures and perform these procedures collaboratively.
Aortic surgery
The aorta, the main artery of the body, begins at the left ventricle of the heart and delivers blood to the brain and all parts of the body. If the aorta walls become weak and enlarged, an aneurysm can form. Left untreated, the aorta could rupture, which is a life-threatening event.
Our experienced cardiothoracic and vascular surgical team treats both thoracic and abdominal aortic aneurysms. We offer traditional (open) and endovascular surgical options.
Minimally invasive thoracoscopic surgery
Thoracoscopic surgery is used to diagnose and treat a variety of conditions involving the chest area. However, it is most commonly used to remove a small cancerous part of the lung.
Our cardiothoracic team offers the latest in minimally invasive thoracoscopic surgery, including video-assisted thoracoscopic surgery (VATS) and robotic surgery.
Closure device implantation
A patent foramen ovale (PFO), the most common structural heart defect, is a hole in the tissue normally separating the heart's upper chambers (right and left atrium). This defect allows blood to pass between the chambers and can lead to stroke.
To repair the hole, an interventional cardiologist implants a closure device using a catheter. This small, double-disc device is made of nickel titanium mesh and polyester fabric.
Extracorporeal membrane oxygenation (ECMO)
ECMO is a leading-edge technology that serves to temporarily replace the function of the heart or lungs while treating the underlying condition. During ECMO, the patient's blood is pumped into an artificial lung (oxygenator) that adds oxygen and removes carbon dioxide before sending the blood back via a pump.
HCA Florida Ocala Hospital is the only hospital in Marion County to offer this lifesaving technology.
Continuum of cardiac care
After your cardiovascular surgery, we will continue to provide comprehensive rehab services so you heal as quickly and fully as possible.
Cardiac rehabilitation
Care for your heart doesn't end after your cardiovascular surgery. We offer inpatient cardiac rehabilitation services, which begin while you are still in the hospital. Our compassionate team of cardiac nurses and exercise physiologists creates individualized therapy plans to help you recover fully and return to your daily activities.
---
The Healthy Living Blog
Fresh knowledge and insights in and around healthcare industry.