Weight loss surgery
Weight loss surgery, also known as bariatric surgery, is performed on patients with obesity. There are several types of bariatric procedures, but all focus on making modifications to the digestive system with the goal of significant weight loss.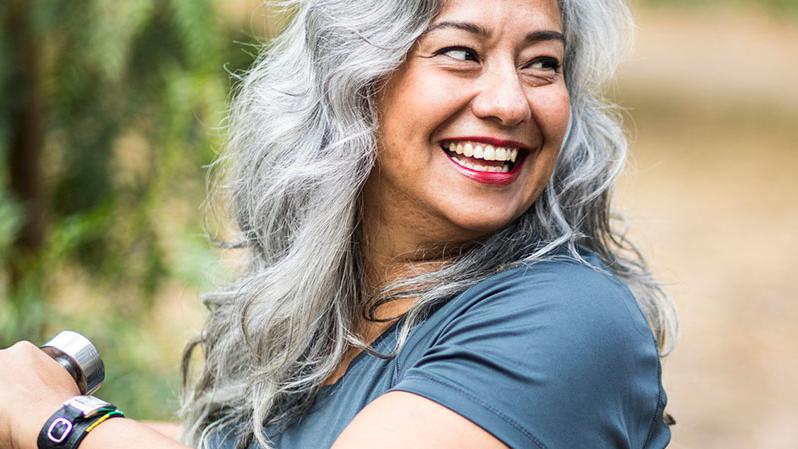 Bariatric center in Gainesville, Florida
If you've unsuccessfully tried losing weight for years —don't quit yet. We can help.
HCA Florida North Florida Hospital's Weight Loss Surgery Center offers surgical options to help you reach your weight goals. Our surgeons, nutritionists and bariatric nurses support you throughout your weight loss journey.
Is weight loss surgery right for you?
Our bariatric surgery assessment tool can help you understand if this approach is a good option for you.
Our bariatric surgery assessment tool can help you understand if this approach is a good option for you.
HCA Florida Healthcare weight loss surgery
Watch this informational video to learn more about what weight loss surgery is and how it can improve your overall health. You will learn about the causes and effects of obesity, types of surgeries and their benefits, as well as what you can expect before, during and after a procedure.
If you would like to speak with an experienced nurse 24/7 about your healthcare questions, Call Consult-A-Nurse at (844) 706-8773.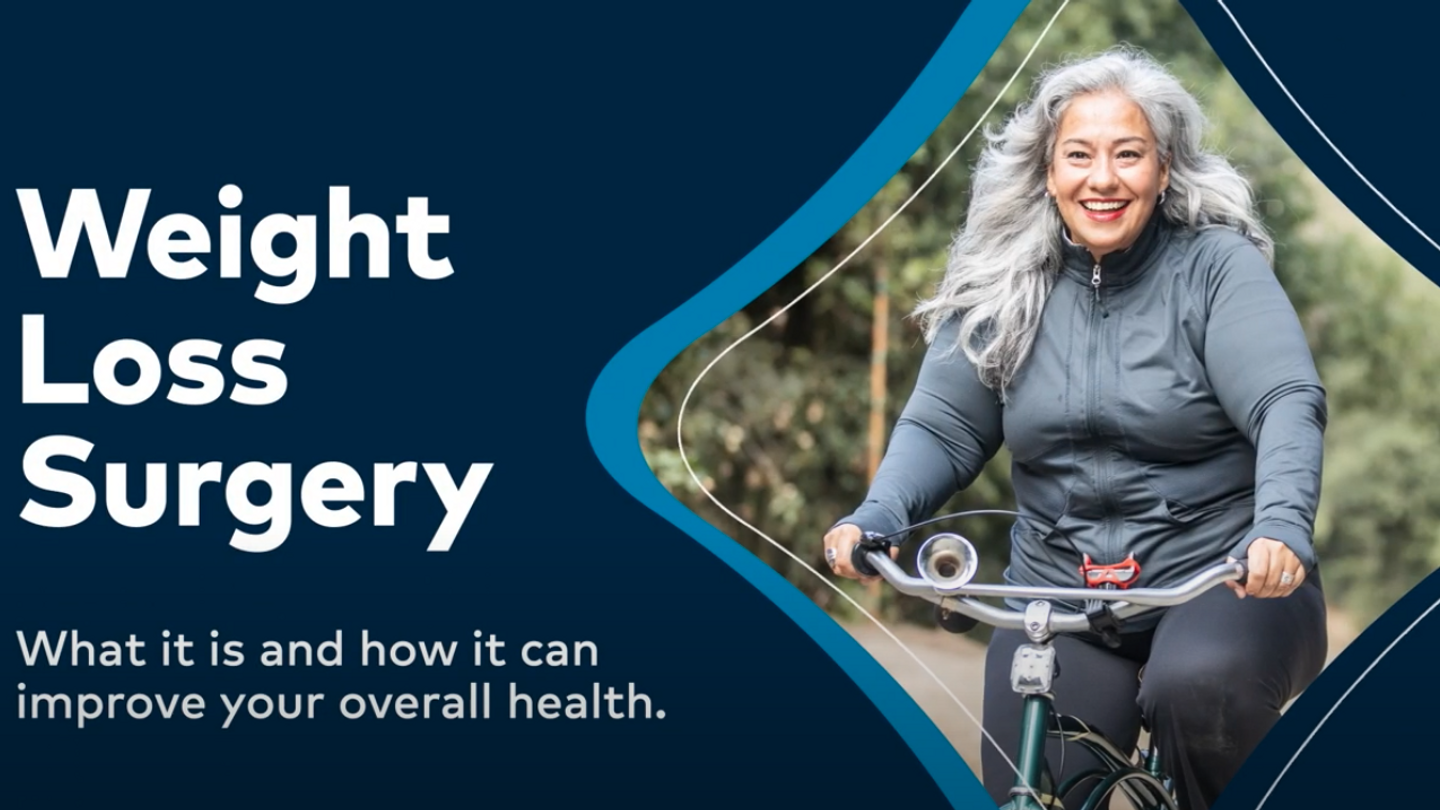 Weight loss surgeries we offer
Our weight loss doctors perform a range of procedures, including minimally invasive surgeries, at our bariatric center.
About our surgical weight loss program
Our weight loss center offers comprehensive services, providing a range of bariatric care for your health needs. We give you a detailed overview of educational opportunities that help you make an informed decision on weight loss surgery options. We make sure you have a good understanding of what to expect before, during and after your procedure.
Post-surgery, you'll have access to support groups, stories from our patients and ongoing follow-up care. We believe the patient stories you hear will encourage and inspire you.
For more than 35 years, our bariatric surgery team has helped people achieve weight loss and healthier lifestyles. Our bariatric center is accredited by the American College of Surgeons as one of its Metabolic and Bariatric Surgery Accreditation and Quality Improvement Programs. Additionally, Blue Cross and Blue Shield has designated our center as a Blue Distinction Center for Bariatric Surgery as well as many other insurance plans.
---
Weight loss procedures we offer
You will find choosing a surgery option will be one of the most important choices you will ever make — the journey back to you. Some of the procedures we offer are:
Endoscopic procedures
Our center's doctors perform endoscopic weight loss procedures using a flexible scope inserted through the mouth in the same way as a standard outpatient upper gastrointestinal procedure. The endoscope is equipped with tiny cameras and miniature surgical tools. We offer two endoscopic procedures:
Endoscopic sleeve gastroplasty (ESG) — With the use of a specialized device called the "overstitch" we are able to administer approximately 5 -7 full thickness sutures to decrease the size of your stomach. This procedure does not involve removal of any portion of the stomach which is different than the surgical approach called Sleeve Gastrectomy.
Endoscopic transoral outlet reduction (TOR) — This procedure is for weight regain after a Gastric Bypass Surgery A traditional bariatric surgery revision, due to scar tissue and adhesions can sometimes be extremely challenging. An endoscopic bariatric revision decreases these potential risks.
Gastric banding
The adjustable gastric band system (sometimes known as a "lap band") uses a silicone band around the upper part of the stomach. It makes you feel full faster because the band regulates the amount of food that passes through your digestive tract. Our center offers two types of banding procedures, both procedures use minimally invasive techniques and work by putting a band around the stomach. The procedure you receive is dependent on your health, whether you've had previous bariatric surgeries and your weight goals. We offer two types of gastric banding:
Laparoscopic adjustable gastric banding
Band over bypass
Roux-en-Y gastric bypass
Gastric bypass surgery (sometimes called "Roux-en-Y gastric bypass") involves making the stomach smaller and bypassing part of the small intestine. This is both a restrictive (restricting the amount of food you eat) and malabsorptive (decreasing the amount of calories you absorb) procedure. This is one of the most common bariatric surgeries, offering typical weight loss of 75 percent. It also significantly improves or completely resolves Type 2 diabetes, gastric reflux, hypertension and sleep apnea. It works by reducing food intake as well as decreasing the nutrients and calories your body is able to absorb.
Sleeve gastrectomy (gastric sleeve surgery)
Sleeve gastrectomy (sometimes called "vertical sleeve gastrectomy") involves removing 75 to 80 percent of the stomach. This is a restrictive procedure and is the most common weight loss surgery. It works because the stomach is smaller and the "hunger hormones" in your gastrointestinal tract are decreased. This means you can eat less and your appetite is also reduced. It offers you not only significant long-term weight loss of greater than 65 percent but also improves or resolves Type 2 diabetes, hypertension and sleep apnea.
---
What to expect after weight loss surgery
No matter which option you choose, you will follow a specialized eating plan post-surgery. Our staff carefully shares your diet progression with you to be sure your plan is understood. It is critical that you follow the plan to prevent pain or serious complications. This is mandatory for our program. Your follow-up schedule will be tailored to your needs and the type of surgery performed.
Endoscopic gastric procedure — You'll follow a personalized follow-up visit schedule.
Gastric banding surgery — After completing your initial post-surgery follow-up, you'll need saline injections to maintain the size of the silicone banding.
Gastric sleeve surgery — Expect fewer follow-up visits when compared to gastric banding procedure patients.
Roux-en-Y procedure — It's common to have irregular bowel movements after surgery. You may also experience a condition known as dumping syndrome. This can happen when foods high in fat and sugar empty too quickly into the small intestine, causing diarrhea, nausea and shakiness.
All weight loss surgeries have benefits and disadvantages. But, you should never consider weight loss surgery a "cure all." It is a powerful tool to help make weight loss possible and it needs to be combined with the proper lifestyle and dietary choices. We recommend you take the time to gather information, talk with your physician and then make an informed decision that will best help you reach a lifestyle that best fits your needs.
Weight loss surgery support groups
Your success as a patient is important to us. We know sharing helpful information is important whether you are exploring your options, are a new patient, are a long-term patient or are trying to get back on track to your weight goals. Our discussions include topics such as body image and weight bias. For more information or to reserve your seat, call us at (352) 331-5255 or register online.
Ask a Doc - Endoscopic Weight Loss Procedures
Gastroenterologist Dr. Yaseen Perbtani. Dr. Perbtani joined us for an episode of "Ask a Doc" on Facebook Live (@HCAFloridaNorthFloridaHospital) to discuss our new endoscopic weight loss procedures, and how these minimally invasive offerings can help patients struggling with weight loss.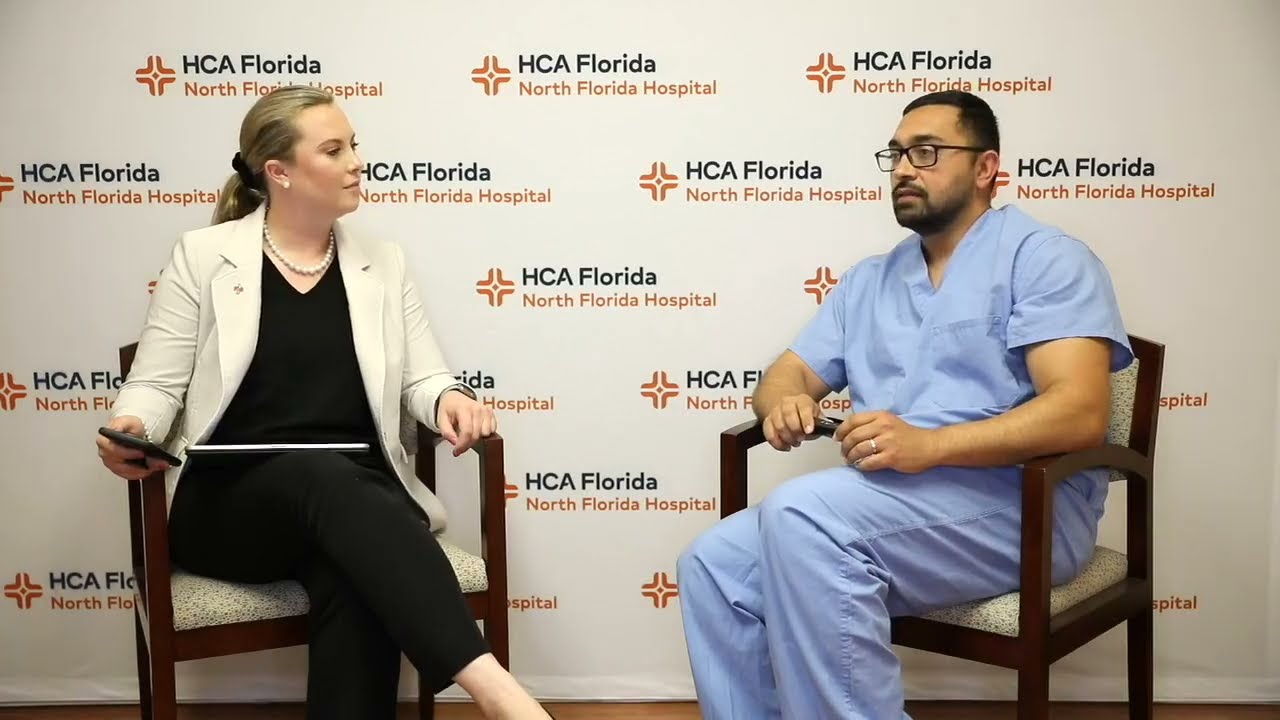 Learn more about weight loss surgery
The team at our bariatric center wants you to have as much information and support as possible — both before and after surgery.
Getting started with weight loss surgery
We know that all of our patients are different, and we treasure those differences. Patients prefer getting started on their individual weight loss journeys in different ways. We want you to be comfortable as you explore your options and make important decisions about your future. If one of the starting points listed below sounds good to you, please select it. We will be ready and waiting to help you.
---
Weight loss surgery seminars
A free bariatric seminar is one of the first steps on the road to having surgery. The seminar covers the process, treatment options and what to expect before, during and after surgery. To watch this seminar from the comfort of your own home, sign up here. Sign-up is mandatory for the webinar. If you would like to participate in a seminar in our clinic, please call us at (352) 331-5255.
Weight loss surgery criteria
Our bariatric coordinator talks with you to determine eligibility for our surgery. Criteria for surgery includes:
Be 18 years old or older
Have one of the following:

BMI of 30* (for adjustable gastric band surgery only) with at least one medical condition associated with obesity (e.g., diabetes, hypertension or sleep apnea)
BMI of 35 with at least one medical condition associated with obesity
BMI greater than 40

Have previously unsuccessful weight loss attempts
Be willing to make major changes in eating habits and lifestyle
Sign an informed consent form
Commit to regularly scheduled follow-up visits
* The Food and Drug Administration (FDA) has recently approved the expanded use of gastric banding surgery for adults with a minimum BMI of 30 and at least one medical condition associated with obesity. Please check with your insurance provider to confirm coverage.
Insurance coverage and payment options
Questions about insurance coverage can seem complicated. We are happy to help make it simple.
Additionally, as part of our service is checking your insurance eligibility for weight loss surgery. Should your insurance not cover weight loss surgery or you think you may be a self-paying patient, we can help you understand your options. For more information, call us at (352) 331-5255.
---
Getting started with weight loss surgery
Weight loss surgery seminars
Looking for another location?
We also offer quality care at these other locations in our extended network.
The Healthy Living Blog
Fresh knowledge and insights in and around healthcare industry.