Senior health
Senior health, also referred to as geriatrics, is the medical treatment and care of the elderly. Specialized treatment may occur in seniors when diseases or disorders of the body and/or mind are identified.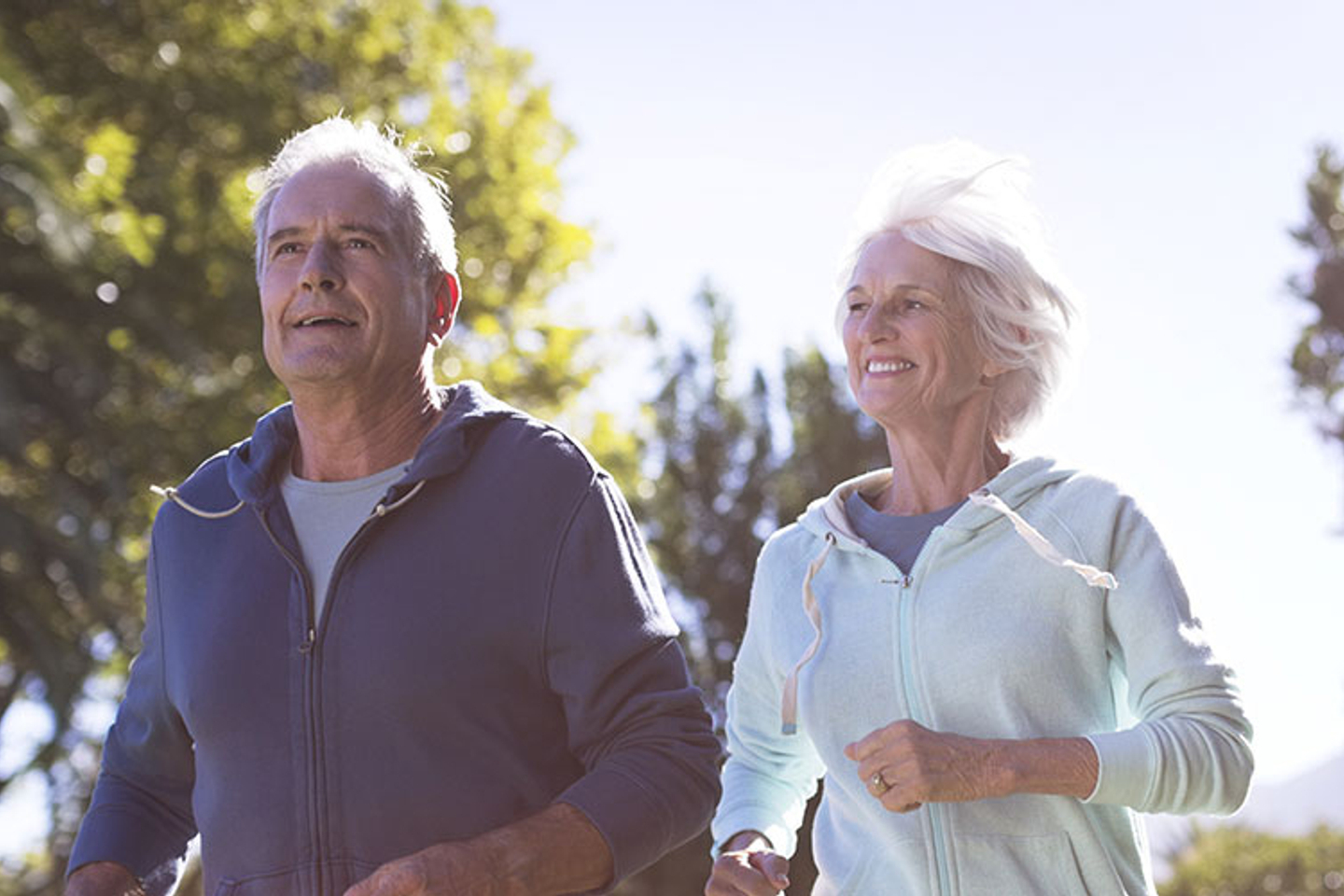 Senior health centers in Gainesville, Florida
Seniors have unique health needs and deserve specialized, personalized health care, which is exactly what we offer.
At HCA Florida North Florida Hospital, we offer comprehensive primary care for older adults. Our senior care physicians and advanced practice professionals work with each patient to deliver healthcare tailored to their needs.
Our senior health care program
Our interdisciplinary team specializes in the medical, functional, and psychosocial aspects of geriatric primary care.
Comprehensive primary care
Our dedicated team of senior care physicians are board certified in geriatric, internal and/or family medicine. Our advanced practice registered nurses are certified by the American Nurses Credentialing Center (ANCC) and our physician assistants are certified by the National Commission on Certification of Physician Assistants.
In-office procedures
We offer a variety of procedures in office including lab draws, urine dips and waived testing, immunizations/vaccinations, electrocardiogram (EKGs), bladder ultrasound, simple skin procedures, ear lavages, and IV hydration
Pharmacy services
Our certified pharmacists are specially trained to address the complex medication needs that can accompany aging.
A few of our pharmacist-led services include:
Medication therapy management — Our senior care pharmacists are available for medication therapy management (MTM) consultations to perform a comprehensive medication review to identify, resolve and prevent medication-related problems, including adverse drug reactions. During Medicare Part D open enrollment, our pharmacists are also available to conduct MTM reviews to provide information about prescription plans for the upcoming year.
Patient assistance — We understand how large a role affordability plays in pharmacology, which is why our senior care pharmacists use the resources available at their disposal to assist you in making your medications more affordable.
Medication Adherence — A monthly, pharmacist-led service that assists with medication management utilizing manual or electronic pill boxes to improve medication adherence.
Collaborative Practice Clinics — We provide collaborative practice clinics where pharmacists and nurses work together with your physician to manage several disease states. These include:

Anticoagulation — If you are prescribed a medication to thin your blood, you may be enrolled in our oral anticoagulation clinic, overseen by specially trained pharmacists and nurses.
Osteoporosis — If you are referred to the osteoporosis clinic by your physician, a senior care pharmacist will be involved in your care. They will review your bone mineral density (BMD) test results, discuss different treatment options and help you learn about calcium and vitamin D supplementation.
Case management
Our case managers connect patients and families to programs, services, care options, caregiver support, community activities, legal services and more. We have knowledge on a variety of community resources that may enhance care needs and quality of life.
Advanced and long-term care planning — As you and your family begin preparing for future care needs, case managers are able to help you through the process and prepare you for any upcoming choices. We work with you and your family to help identify planning needs and share any applicable resources. Case managers can provide you with information on options for local companion and private duty services, retirement communities, assisted living facilities and skilled nursing facilities.
Advanced Directives — Our case managers are able to educate and provide information and sample forms for living wills, healthcare surrogate declarations, Do Not Resuscitate Orders (DNRO) and more.
Memory Screening & Support — Memory screenings can be provided when recommended by your physician. Results are given to your physician to review with you. Case managers provide support and resources to patients and/or family members with questions and concerns on memory changes.
Referrals — Your physician may prescribe durable medical equipment or services such as home health care, or specialized programs to maintain or improve quality of life. Case managers assist in navigating choices, understanding insurance coverage, and processing the referral.
Caregiver Support Groups
Caregivers provide invaluable services to our community, so we offer Caregiver Connection Groups designed just for them. These support groups are facilitated by experienced and knowledgeable staff who help caregivers learn about self-care, stress-reduction techniques and available community resources.
Looking for another location?
We also offer quality care at these other locations in our extended network.