Company care
Company care, sometimes called occupational medicine, provides medical services for employees, including drug testing, physicals, workers' compensation cases and physical therapy.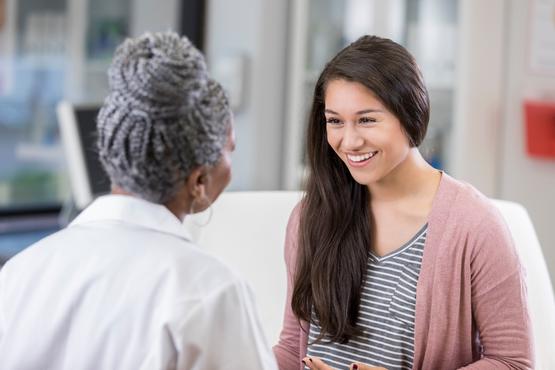 Company care in North Florida
Our company care specialists provide comprehensive occupational medicine services to our community.
When you need company care close to home, we're here to help. With locations in Gainesville, Lake City and Starke, Florida, our physicians are proud to provide a variety of healthcare services. We offer physicals, immunizations, supplemental screenings and workers' compensation, as well as other, more specialized services, like respirator fit testing and vision screening.
Our company care services
Our occupational healthcare specialists offer a full range of services to help keep you, your employees or your coworkers healthy and supported.
General services
Each of our company care centers offer different services. However, we offer the following services at all three locations:
Alcohol testing
Individuals and companies may need alcohol testing due to company guidelines, Department of Transportation (DOT) regulations or court ordered mandates for substance abuse programs. Whatever the reason, we offer multiple options for alcohol screenings, including:
Breath alcohol testing (DOT and non-DOT)
Blood alcohol testing
EtG hair alcohol testing (not offered at Lake City)
The most prevalent and cost effective alcohol testing method is the breath alcohol test (BAT). We offer DOT and non-DOT evidential breath testing that is admissible in court.
Many companies are required to complete random DOT breath alcohol testing. To make random testing fast and convenient for our clients, we offer on-site breath alcohol testing. No appointment is necessary for alcohol testing.
Audiograms
To qualify for certain jobs, you need a pre-employment hearing test. Other professions are required by OSHA to have periodic audiometric testing due to workplace noise exposures.
Our physicians can assist your business with your occupational audiology needs. We have a sound booth onsite and can perform audiograms that meet OSHA standards. Additionally, our staff is CAOHC certified in conducting hearing testing and implementing or supervising hearing conservation programs.
We offer hearing tests at our Gainesville and Lake City locations.
Drug screens
One of the most popular services we provide is drug screenings. Our experienced staff is trained and certified to perform a variety of drug tests, including urine drug screens, hair follicle drug tests and oral fluid drug tests.
The most common form of drug testing requested by our clients is urine drug screens. For this reason, we offer multiple types of urine drug screens, including:
DOT
Non-DOT (forensic)
Florida Drug Free Workplace
Instant drug screens (only offered at some locations)
For your convenience, we also provide medical review officer (MRO) services and on-site drug testing. To further accommodate our clients, we use eScreen and FormFox. We are a Quest Diagnostics Preferred Collection Site.
Ergonomic assessments
Wellness initiatives help reduce workers' compensation and time away from work while also increasing employee engagement. Ergonomic assessments are one way businesses have started trying to make the workplace safer and more comfortable for their employees.
Ergonomic assessments involve evaluating an employee's work space to identify areas susceptible to injury. After the assessment, we provide education and recommendations based on our assessment. The overall goal is matching the person with their equipment, work process and environment in a way that prevents musculoskeletal disorders, minimizes stress on the body and promotes efficiency.
We offer ergonomic assessments at our Gainesville and Stark locations.
Immunizations
Whether you need immunizations because you're going on a trip, starting a new job or going back to school, we can help. See our immunization list below and walk-in any time Monday through Friday from 8:00am to 4:00pm to get the vaccinations you need.
Measles, mumps and rubella (MMR)
Hepatitis B
Tetanus, diphtheria and pertussis (Tdap)
Tetanus and diphtheria (Td)
Influenza (based on availability; offered during flu season only)
Laboratory
Our laboratory services include:
Antibody titers for immunity screenings
Pre-employment screenings
Post-exposure testing
Asbestos testing – lead and zinc PP
Additional employment related laboratory testing
Mammogram parties
In an effort to be more proactive instead of reactive regarding employee health, we have started offering mammogram parties to companies with large female based employee populations.
A mammogram party is when a group of women get together to have their yearly mammograms at the same time. Having this support makes it less stressful, and more likely women will get their yearly screenings.
The mammogram parties have fun themes like "Hollywood" or "Spa Day," with festive decorations and theme-related activities. Light refreshments are served and there is a guest speaker. As the party goes along, each person will be pulled back for their mammogram. When they are finished, they can rejoin the party.
We offer mammogram parties at our Gainesville and Stark locations.
Physicals
We offer a variety of physical examinations, including:
DOT physicals
Respirator physicals
Lifting evaluations/physical abilities tests
Basic physical
Fit-for-duty physical
School physical
Sports physical
Custom physicals
We also offer electrocardiogram (EKG) tracings and interpretations. Please note appointments are required for all physical examinations.
Physician talks
Many companies today are taking a proactive approach to employee health. Businesses have realized that keeping their employees healthy is a big part of being successful. One easy way to help prevent unnecessary time away from work due to illness is making sure your employee are educated about their health.
We have numerous healthcare professionals available to provide free educational talks to you employees. Just choose a topic that is impacting your employee population, such as diabetes, high blood pressure or breast cancer, and one of our experts will come to your location and give a presentation focused on that subject. These talks are a great way to engage your employees and promote healthy habits at the workplace and at home.
Pulmonary function test/spirometry
Spirometry is a kind of pulmonary function test (PFT) that shows how well a person can move air in and out of their lungs. Many industries where workers can possibly be exposed to lung hazards require regular spirometry testing.
We proud to offer NIOSH/OSHA certified spirometry testing as well as respirator physicals and respirator mask fit testing.
We offer spirometry services at our Gainesville and Lake City locations.
Radiology
Our radiology services include:
Tuberculosis (TB) chest X-ray clearance film
Pre-employment screening films
If your company requires a screening or service you have not seen on our website, please call and inquire. If we have the necessary supplies and equipment, we are happy to accommodate your request.
Respirator fit testing
A respirator fit test analyzes the seal between a respirator/mask and your face. OSHA requires fit tests to be done annually for workers who encounter possible respiratory hazards in the workplace.
We do qualitative fit testing to determine if your mask creates a seal or if there is leakage into your respirator/mask. Fit testing takes about fifteen to twenty minutes and you must bring your own mask. You are required to be tested using the exact same make, model, style and size respirator/mask that you will be using at work.
Tuberculosis (TB) testing
TB testing is often needed for employment or for school. There are two types of TB tests; skin test and blood test. We offer both of these tests at our company care centers.
The most accurate way to test for TB is through a blood test. For this test, a healthcare professional will draw the patient's blood and send it out to a lab for analysis. We use QuantiFERON Gold (QFC) and T-SPOT for all of our TB blood tests.
An alternate and more economical way to test for TB is by administering a tuberculin skin test (TST). This test is also called a PPD because during the test, purified protein derivative (PPD) is injected into the top layer of the patient's skin. In 48 to 72 hours the patient must return to the clinic for a "PPD read" when a healthcare professional assesses the site of the injection and delivers results.
You don't need an appointment for TB testing but please note that PPDs cannot be placed on Thursdays.
Vision screenings
Taking care of your eyesight and knowing your visual capabilities is an important part of your overall health. That's why we offer:
Snellen
Titmus (not offered at certain locations)

Depth perception
Peripheral field of vision

Ishihara 14 Plate (color perception test for red-green deficiencies)
Worker's compensation
When your employees are injured at work it only makes sense to send them to a place where they will get superior care. We are experienced with treating initial injuries and providing follow-up care. We have radiology on-site and lab capabilities to address exposures.
Our trained providers are also proficient at completing DWC-25 forms and giving restrictions to minimize time away from work when possible. Our dedicated work comp nurses coordinate treatment through ongoing communication with the patient, employer and the workers' compensation insurance carrier. We understand everyone benefits from expedited care so information is shared in a timely manner and follow appointments are scheduled promptly.
We will be happy to answer any questions and collaborate with you to create a work comp process that is right for your business.
Looking for a Location?
We also offer quality care at these other locations in our extended network.