Orthopedic care
Orthopedic doctors, called orthopedists, take care of your bones and joints. This includes knee pain, total joint replacement, issues that impact your spine and more. You might need to see an orthopedist if you have arthritis or osteoporosis, or if you've had a recent sprain, strain or broken bone.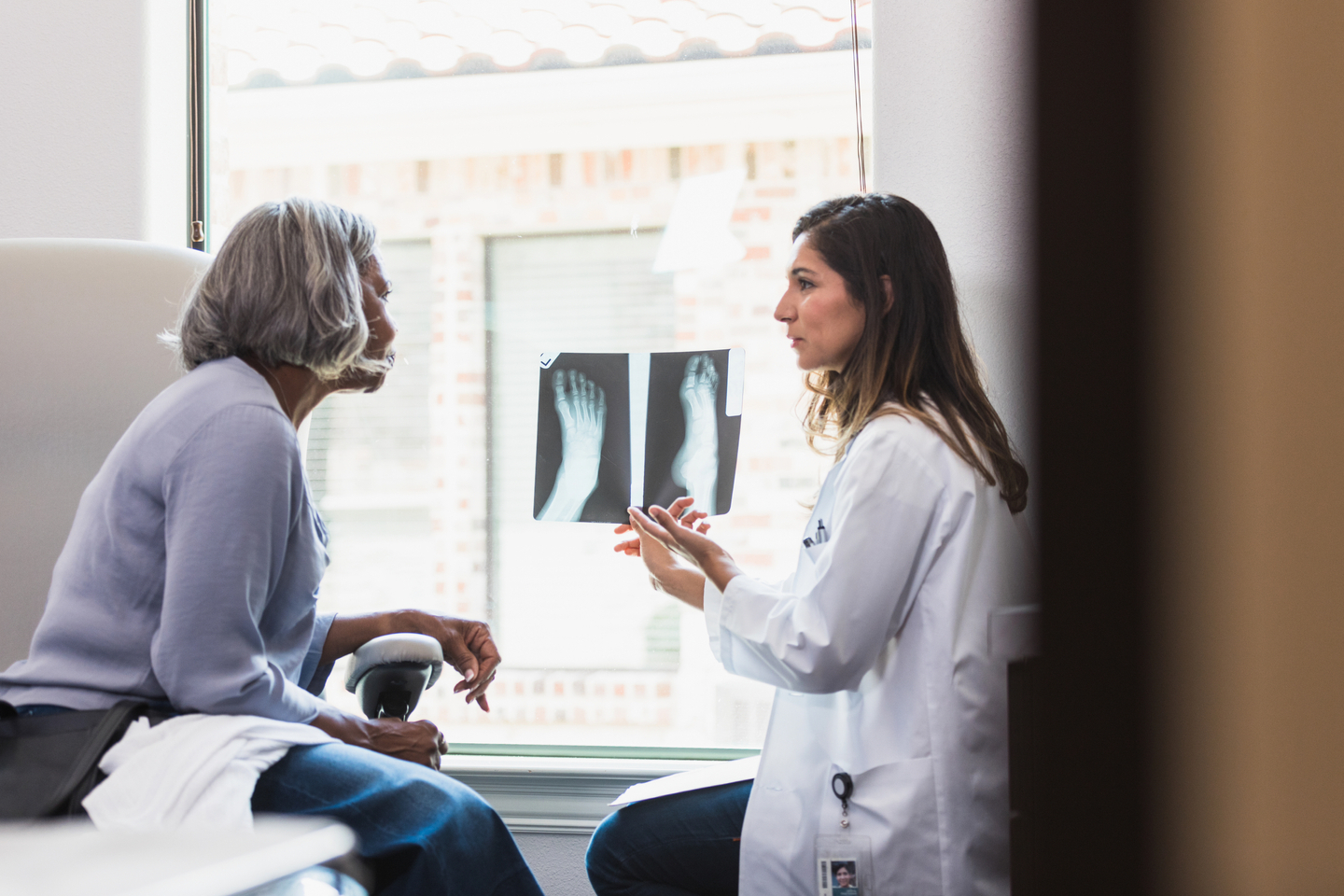 Orthopedic surgeons in Jacksonville
Our Spine and Joint Center at HCA Florida Memorial Hospital provides complete care, including orthopedic surgeries, to alleviate back, neck and joint pain so you can get back to doing the things you love most.
Our mission is to provide Northeast Florida with expert care. To do this, our orthopedic care specialists take a multidisciplinary approach to patient care that includes physical therapy, rehabilitation, pain management and psychological evaluations. We also use the latest technologies and offer the best possible treatment options for illnesses affecting the brain, spine and peripheral nerves.
Ready to learn about your knee and hip health?
Start your journey toward better health by taking our free assessment.

Start your journey toward better health by taking our free assessment.

Our orthopedic services and treatments
Throughout your visit and recovery at our Spine and Joint Center, our staff provides one-on-one care to deliver the best treatment and recovery experience possible.
Surgery we offer
Every member of our staff, from our highly specialized surgeons to physical therapists and nurses, is specifically trained in neuro-ortho surgeries. Patients receive devoted care and are treated like family.
We use leading-edge surgical technology, including advanced navigational tools and 3D operating microscopes. Many of the procedures we perform are minimally invasive. Compared to traditional surgeries, these techniques are associated with faster recovery times, smaller incisions, smaller scars and less pain.
Neurosurgery
Our neurosurgeons perform a variety of procedures, including:
Artificial disc implants
Decompressions and fusions
Microscopic discectomies
Minimally invasive brain and spinal procedures
Percutaneous pedicle screw fixation
Orthopedic surgery
Our orthopedic surgeons use advanced techniques to treat issues affecting the bones, joints and muscles, including:
Elbow reconstruction
Hip and knee resurfacing
Meniscus repair
Meniscus transplant
Rotator cuff repair
Shoulder, hip and knee replacements
Total knee arthroplasty
Total shoulder arthroplasty
Memorial Hospital became the first hospital in Jacksonville in April 2021, to receive the Gold Seal of Approval from The Joint Commission receiving Advanced Certification in Total Hip & Total Knee Replacement.
Physical therapy and rehabilitation
Physical therapy and rehabilitation are essential to your recovery. Our rehabilitation program uses ambulation and strengthening exercises, with an emphasis on safety, to help you return to normal daily activities.
Looking for a Location?
We also offer quality care at these other locations in our extended network.
The Healthy Living Blog
Fresh knowledge and insights in and around healthcare industry.
Joint replacement surgery: your questions answered 
December 27, 2021
If someone is having consistent joint pain, they may be considering joint replacement in the hopes that their pain will be alleviated and are sure to have many questions about the process.