Imaging services
Imaging services refers to the performance of imaging exams for better visualization and treatment of medical conditions. Different exams allow radiologists and physicians to view structures and activity within the body. Imaging exams are vital for diagnosis and there are a wide range of tests that can be performed.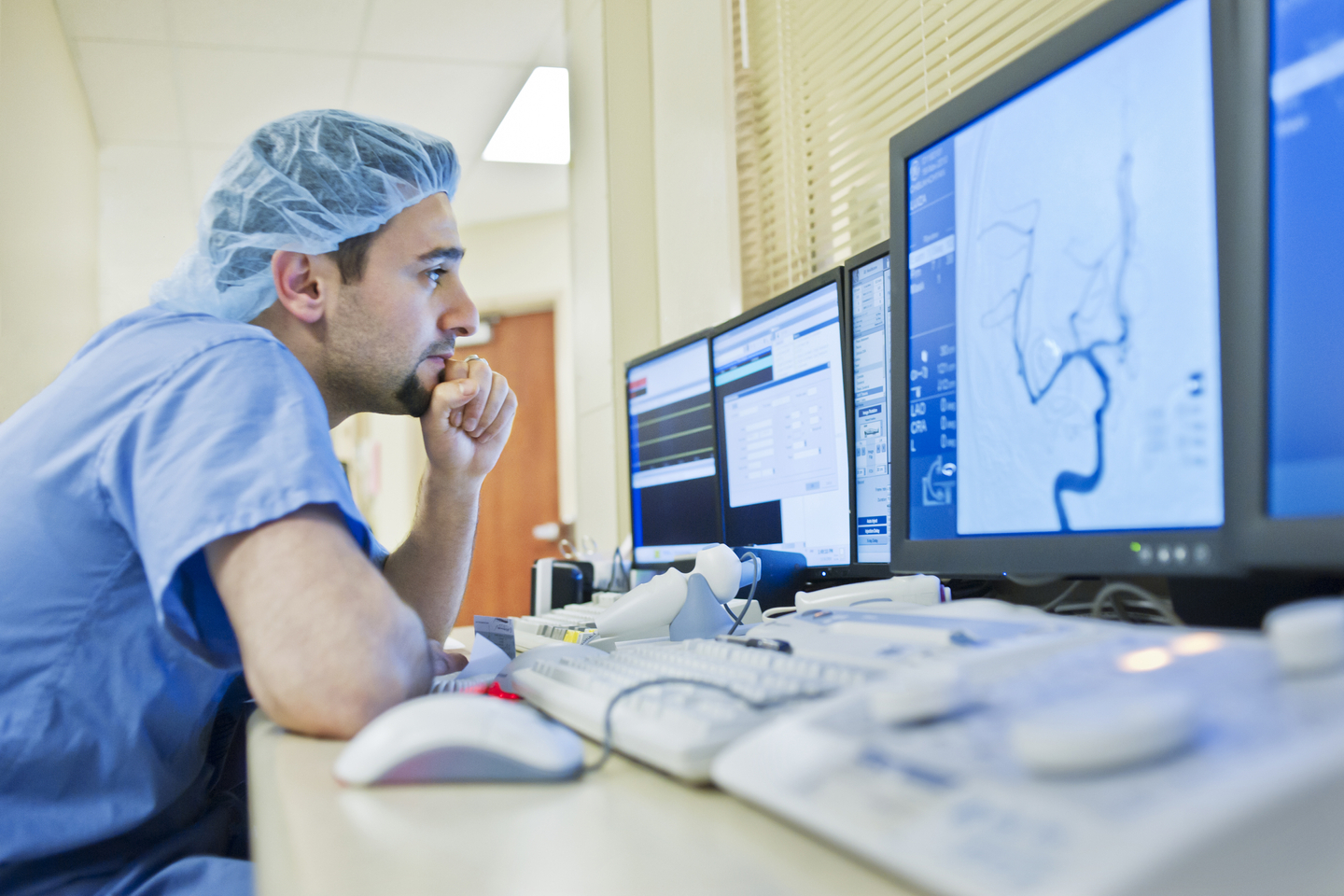 Imaging centers in Jacksonville
Getting the treatment you need for a medical condition often starts with accurate diagnostic testing.
At HCA Florida Memorial Hospital, we are committed to offering state-of-the-art imaging services. The HCA Florida Memorial Hospital Imaging Center at Memorial Healthcare Plaza and our Women's Imaging Center on Atlantic Boulevard provide a wide range of tests, from X-rays and 3D mammography to bone density testing and ultrasound-guided biopsies. Additionally, we are recognized by the American College of Surgeons' Commission on Cancer as a National Accreditation Program for Breast Cancers and the American College of Radiology as a Breast Imaging Center of Excellence and Lung Cancer Screening Center.
Screening mammogram
You can now schedule a screening mammogram online.
You can now schedule a screening mammogram online.
Our diagnostic imaging services
We perform comprehensive imaging tests to help accurately diagnose and detect medical conditions.
Types of imaging we offer
Computerized tomography (CT) scan — CT scans consist of a series of detailed X-rays to produce a cross-sectional 3D-image of soft tissue bodily structures (e.g. tendons, ligaments, fat and connective tissue). Our skilled radiologists have the ability to review CT scans as a whole or individually to obtain as much information as possible. Available 24/7 in our facility, CT scans offer extremely accurate results allowing swift diagnosis and treatment.
Ultrasound — Noninvasive ultrasounds emit high-frequency waves that reflect as echoes when they reach solid surfaces, producing a moving image. Ultrasounds play a pivotal role in patient screening and vascular disease follow up. Ours is one of the few hospitals in the area offering 24/7 ultrasound imaging.
Magnetic resonance imaging (MRI) — MRI is used by radiologists to visualize internal structures that are extremely detailed in nature. A magnetic field is used to produce high-quality images in multiple planes.
X-ray — X-rays use electromagnetic energy beams to produce images, helping to diagnose tumors or injuries to bone. Routine diagnostic X-rays for outpatients are scheduled seven days a week.
Nuclear medicine — Nuclear medicine is an imaging specialty that uses radioactive substances to diagnose and treat diseases in the body. Nuclear medicine exams include bone scans, gastric emptying times, thyroid scans, hepatobiliary scans, GI bleed studies and cardiac SPECT scanning.
Positron emission tomography (PET) scan — A PET scan allows your radiologist to view functions within the body. A radioactive tracer is often ingested to highlight certain internal structures so they can be identified easily during the imaging procedure.
3D Mammography — Mammography uses low-dose X-ray imaging to examine breast tissue, helping to diagnose and treat breast-tissue anomalies, such as tumors, breast cancer and other breast diseases. Our team at the Memorial Breast Center will be there for all of your breast imaging and diagnostic needs. We offer mammograms, biopsies, ultrasounds and other tests specifically tailored to detect abnormalities in the breast. We also have a nurse navigator who can support you and answer any questions you may have. For more information about our breast imaging services, please call (904) 702-6426.
Bone density testing — The dual-energy X-ray absorptiometry (DEXA) scan is an X-ray scan that uses a small amount of radiation to take pictures of different bones. These pictures are used to measure the density of the bones at the spine, hip and forearm. Measurements of the spine and hip are called central DEXA, and measurements of the arms or legs are called peripheral DEXA. Bone density scanning is helpful in the diagnosis of osteoporosis.
Lung cancer screening — We provide specialized diagnostic tests to help identify lung cancer. These tests can be crucial in detecting lung cancer early and improving treatment outcomes. Tests we offer include endobronchial ultrasound, low-dose CT screening, electromagnetic navigation bronchoscopy and robot-assisted bronchoscopy.
Getting to Memorial Imaging Center
Our imaging services are located at the Memorial Healthcare Plaza next to the hospital.
We are open Monday through Friday from 7:30am to 4:30pm.
You can find us at:
3901 University Blvd. South
Jacksonville, FL 32216
If you have any questions about our imaging services, please call us at (904) 702-6400.
To schedule an imaging test, call our scheduling line at (888) 887-1979.
Our fax number is (904) 702-6446.
Our Women's Imaging Center
Imaging services are available at the new Memorial Women's Health location at 11876 Atlantic Blvd. in Jacksonville (in front of HomeGoods).
3D mammography
Bone density testing
Ultrasound exams
For imaging appointments, call (904) 998-5026. If after 5:00pm, call (888) 887-1979.
Looking for a Location?
We also offer quality care at these other locations in our extended network.