Imaging services
Imaging services refers to the performance of imaging exams for better visualization and treatment of medical conditions. Different exams allow radiologists and physicians to view structures and activity within the body. Imaging exams are vital for diagnosis and there are a wide range of tests that can be performed.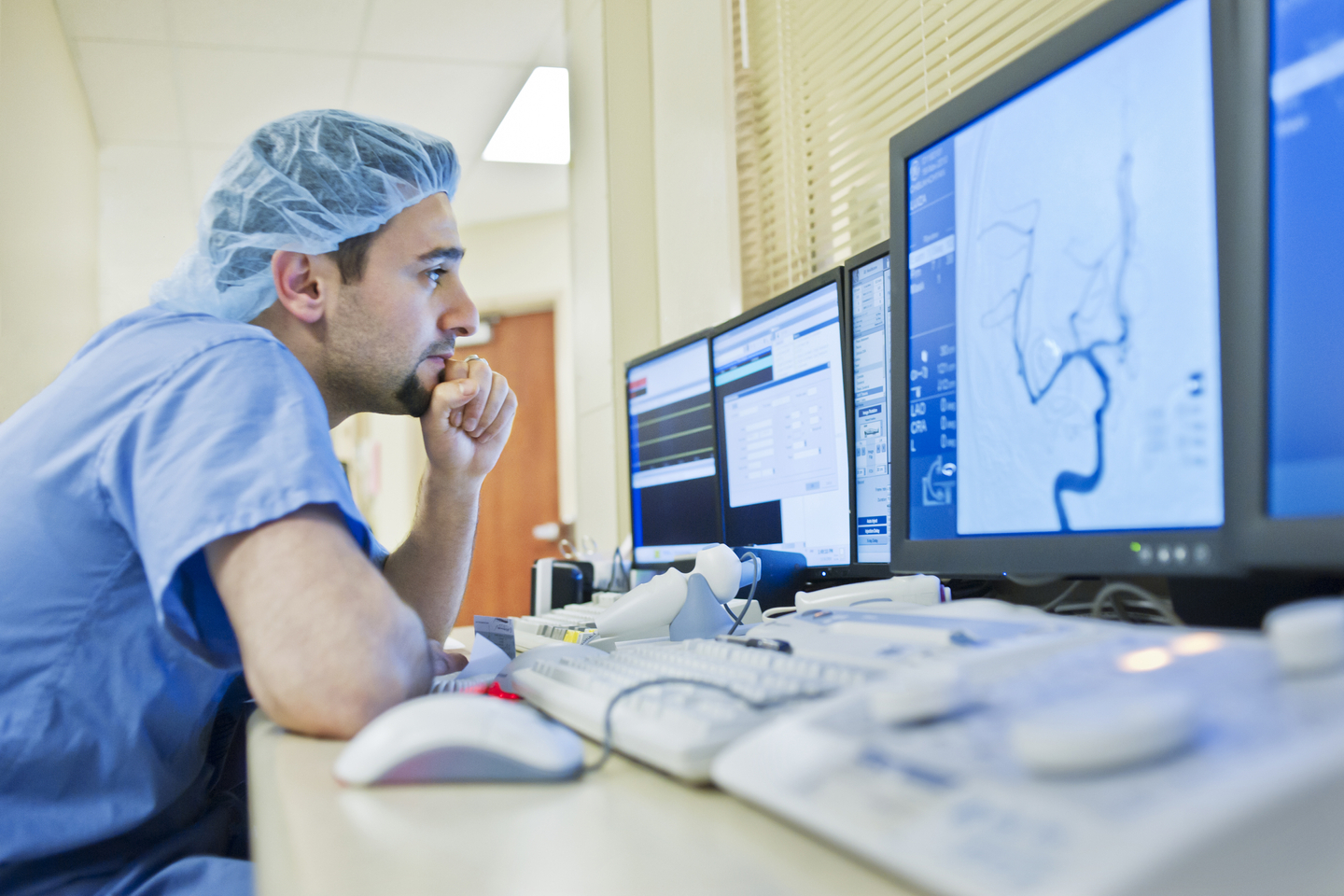 Imaging center in Jacksonville
Getting the treatment you need for a medical condition often starts with accurate diagnostic testing.
At HCA Florida Memorial Hospital, we are committed to offering state-of-the-art imaging services. The HCA Florida Memorial Hospital Imaging Center at Memorial Healthcare Plaza provides a wide range of tests, from X-rays to breast ultrasound-guided biopsies. Additionally, we are recognized by the American College of Surgeons' Commission on Cancer as a National Accreditation Program for Breast Cancers and the American College of Radiology as a Breast Imaging Center of Excellence and Lung Cancer Screening Center.
Our diagnostic imaging services
We perform comprehensive imaging tests to help accurately diagnose and detect medical conditions.
Types of imaging we offer
Some of the imaging tests we perform include:
Bone densitometry
Breast stereotactic-guided biopsy
Computerized tomography (CT) scans
Digital mammography
Fluoroscopy
Magnetic resonance imaging (MRI), including MRI-guided breast biopsies
Nuclear medicine
Ultrasound
X-rays
Breast cancer screening
Our team at the Memorial Breast Center will be there for all of your breast imaging and diagnostic needs. We offer mammograms, biopsies, ultrasounds and other tests specifically tailored to detect abnormalities in the breast. We also have a nurse navigator who can support you and answer any questions you may have.
For more information about our breast imaging services, please call (904) 702-6426.
Lung cancer screening
We provide specialized diagnostic tests to help identify lung cancer. These tests can be crucial in detecting lung cancer early and improving treatment outcomes. Tests we offer include endobronchial ultrasound, low-dose CT screening, electromagnetic navigation bronchoscopy and robot-assisted bronchoscopy.
Getting to Memorial Imaging Center
Our imaging services are located at the Memorial Healthcare Plaza next to the hospital.
We are open Monday through Friday from 7:30am to 4:30pm.
You can find us at:
3901 University Blvd. South
Jacksonville, FL 32216
If you have any questions about our imaging services, please call us at (904) 702-6400.
To schedule an imaging test, call our scheduling line at (888) 887-1979.
Our fax number is (904) 702-6446.
Women's Health Center
Imaging services are available at the new Memorial Women's Health location at 11876 Atlantic Blvd. in Jacksonville (in front of HomeGoods).
3D Mammography
Bone Density Testing
Ultrasound Exams
For imaging appointments, call (904) 998-5026. If after 5pm, call (888) 887-1979.
Looking for a Location?
We also offer quality care at these other locations in our extended network.