Two hospitals, two cities, one Air Force Blackhawk, fire rescue, and an ECMO team - to save the life of one man.
71-year-old Don Brown's life was saved - with the help of physicians and nurses from two hospitals ... and the Air Force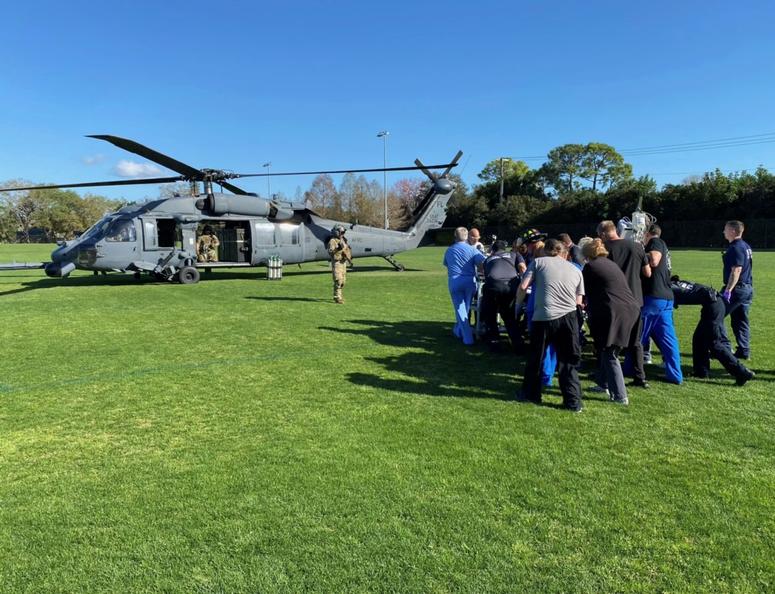 71-year old Don Brown recalls, "ECMO saved my life at HCA Florida Memorial Hospital in Jacksonville, along with a lot of prayers, physicians and nurses in two hospitals, and the Air Force, who were all instrumental in saving me."
Don and his wife Beverly are residents in Bradenton, so when Don needed medical help he was treated at HCA Florida Blake Hospital. However, when his heart and lungs took a turn following a heart triple bypass, Beverly recounts, "When things started going downhill the team at Blake Hospital kept Don alive with a make-shift ECMO machine till he got the real deal up in Jacksonville at Memorial Hospital."
Don required advanced cardiopulmonary support provided by Extracorporeal Membrane Oxygenation also known as ECMO, newly offered for the past year at the now Silver Extracorporeal Life Support Organization (ELSO) ECMO site of Memorial Hospital. At that time, there was a national shortage of ECMO machines due to the pandemic, but the one in Jacksonville was available. The only problem was being able to get him there with all the equipment attached to him to keep him alive.
Beverly remembers that she didn't know anything about ECMO, "...all I knew is that he needed it and it could save his life. The only problem was being able to get him there with all the equipment he was attached to keeping him alive."
Through collaborative efforts of HCA Florida Healthcare's connected statewide family of contacts, the US Air Force was brought into the transportation mix offering up a Blackhawk helicopter. It was the ideal option as the helicopter would be able to travel from Bradenton to Jacksonville without refueling, and provide ample space for Don's stretcher, his lifesaving equipment and medical personnel.
Meanwhile in Northeast Florida, the Jacksonville Fire Rescue Department (JFRD) received a call from the Jacksonville Sheriff's Office wanting to know if they could coordinate a place to land an Air Force Blackhawk. The helicopter, from Patrick Space Force Base in Coco Beach, was carrying Don, and needed to land close to Memorial Hospital – so it landed at a nearby local park – given the size and weight of the military aircraft.
The JFRD first responders remarked on how it was definitely a lifetime experience to have the military and fire department collaborating - all within a very tight timeframe to save a patient's life coming to Jacksonville from south of Tampa.
Don was transferred from the Blackhawk to a waiting JFRD ambulance at the park. He made the short ride to Memorial Hospital and was received by the hospital's cardiovascular ECMO team led by cardiothoracic surgeon, Dr. Dale Mueller and critical care physician, Dr. David Rice. Don was immediately admitted as an ECMO patient.
While Don was being admitted, his son, Devin, had flown to Jacksonville from Chicago and met up with his father in Memorial Hospital at almost the exact time he was being brought in by JFRD. Beverly remembers "how grateful we were someone was there to meet Don in Jacksonville so he would not feel alone." Don's other two sons, Dustin and Damon flew from Ohio to rendezvous with Beverly at Blake Hospital, providing her comfort while Don took flight to Jacksonville.
"This was a true team approach by the United States Air Force, Blake and Memorial Hospitals, physicians, nurses, therapists, administrators, and medical transport to save a life," said Dr. Dale Mueller, cardiothoracic surgeon at Memorial Hospital.
"This tremendous cooperation allowed his heart and lungs to recover while on ECMO at our hospital and ultimately recover from his illness. It was tremendous to see everything and everyone come together to make this happen," said Dr. Mueller.
Today, Don is back in Bradenton with family and friends. "I just want to say a big thank you. I can't thank everyone enough – how they all came together as a team: All for me. It wasn't one person, it was Jacksonville, Bradenton, my wife, my three sons, the Air Force and prayers! A big thank you. I appreciate everything they did. I wasn't treated as a number, everyone was very responsive, they were all outstanding," said Don.
"From the doctors to janitors at both hospitals, everyone was very professional. I was always being asked if I needed anything. Everyone was just so kind. I cannot say how much I appreciated how they made me feel so comfortable. And my wife was treated so well."
"My story is a success story showing how critical an ECMO machine is and what it can do for a patient like me. I am no longer on oxygen or dialysis. I am active doing cardiac rehab back in Bradenton, playing golf, walking and riding my bicycle every day. I'm getting back to where I was. It took true teamwork. Thank you."
"We are very proud of all our teams that pulled together to help Don," said Dr. Albert Holt, Chief Medical Officer at Memorial Hospital. "This is what we do."
@HCAFloridaHealthcare | @HCAFloridaBlakeHospital | @HCAFloridaMemorialHospital | @JaxFireandRescue | @USAirForce
#ECMO | #ClinicalExcellence | #HeartHealth | #healthiertomorrows | #carelikefamily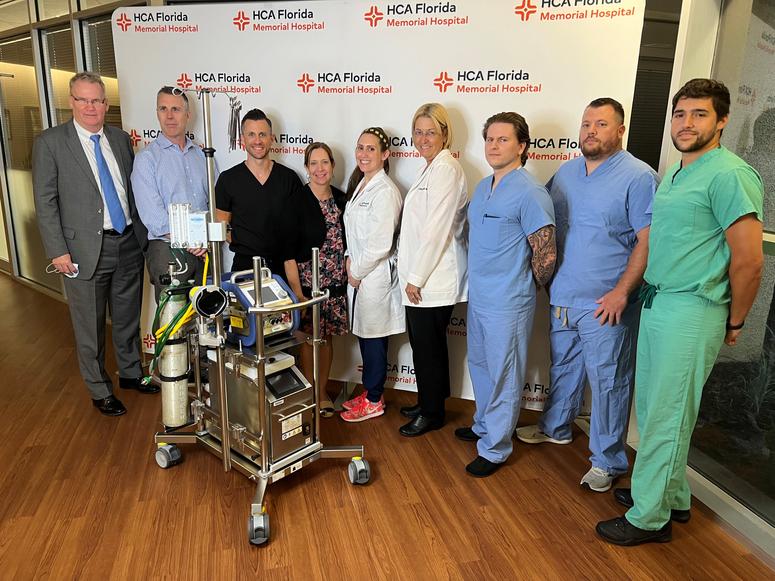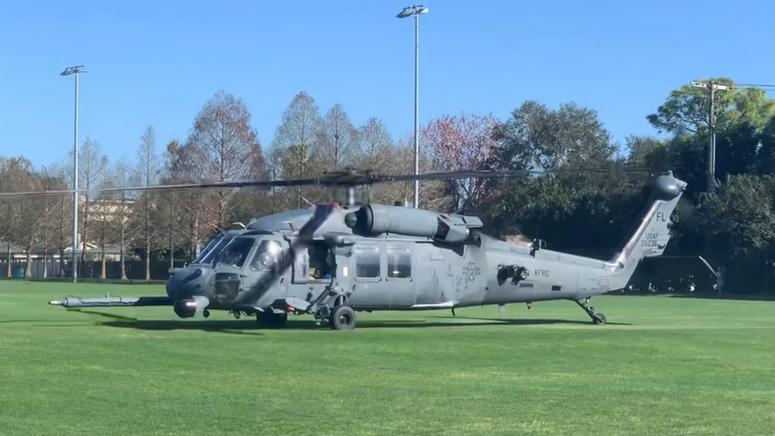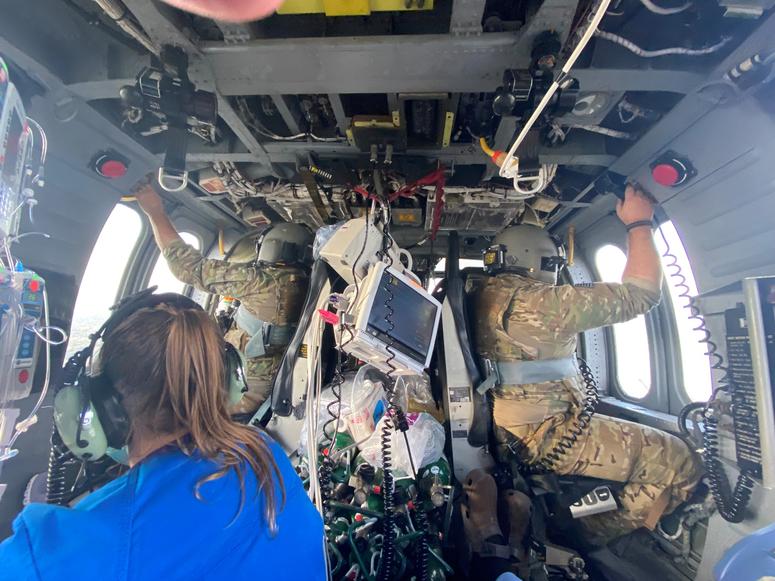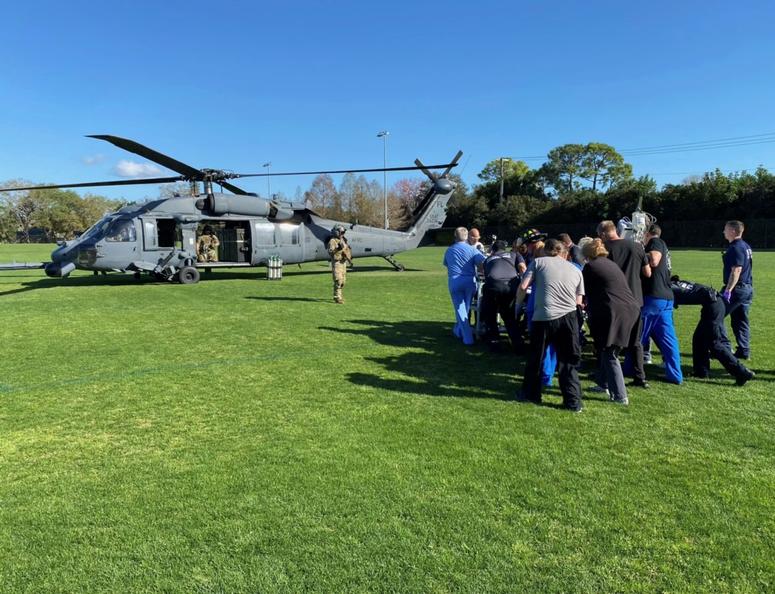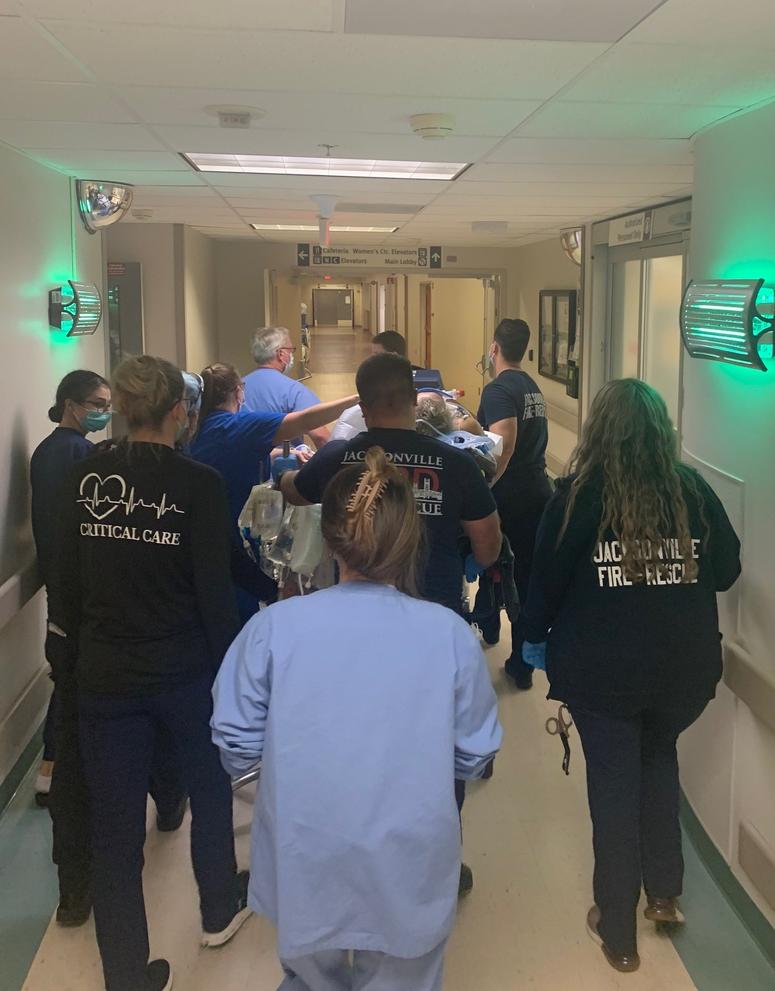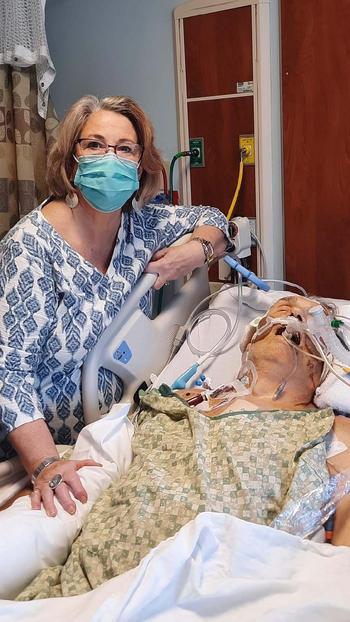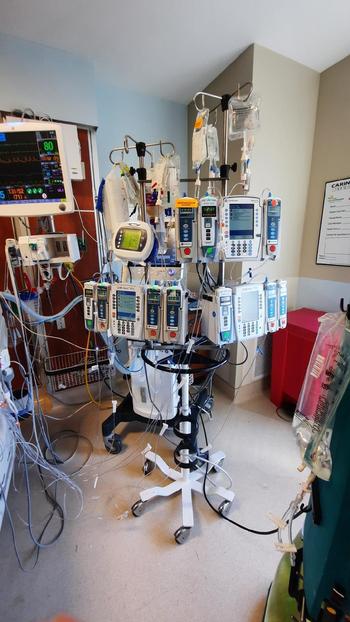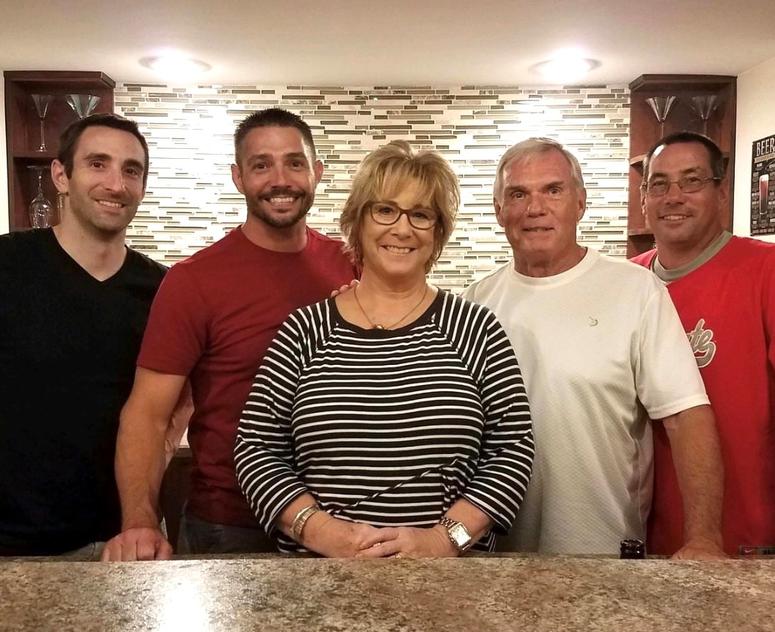 Published:
August 25, 2022
Location:
HCA Florida Memorial Hospital
Related Newsroom Articles
---
Afib can increase a person's risk of stroke by up to five fold. But the good news is, there have been some significant advancements in treatment options that can help to substantially lower that risk.
---
Afib can increase a person's risk of stroke by up to five fold. But the good news is, there have been some significant advancements in treatment options that can help to substantially lower that risk.