Surgery
Surgery is a branch of medicine that involves treating diseases or injuries by adjusting or removing organs, tissues or bones. Surgery includes both necessary procedures like cardiac surgery, or elective procedures such as joint replacement.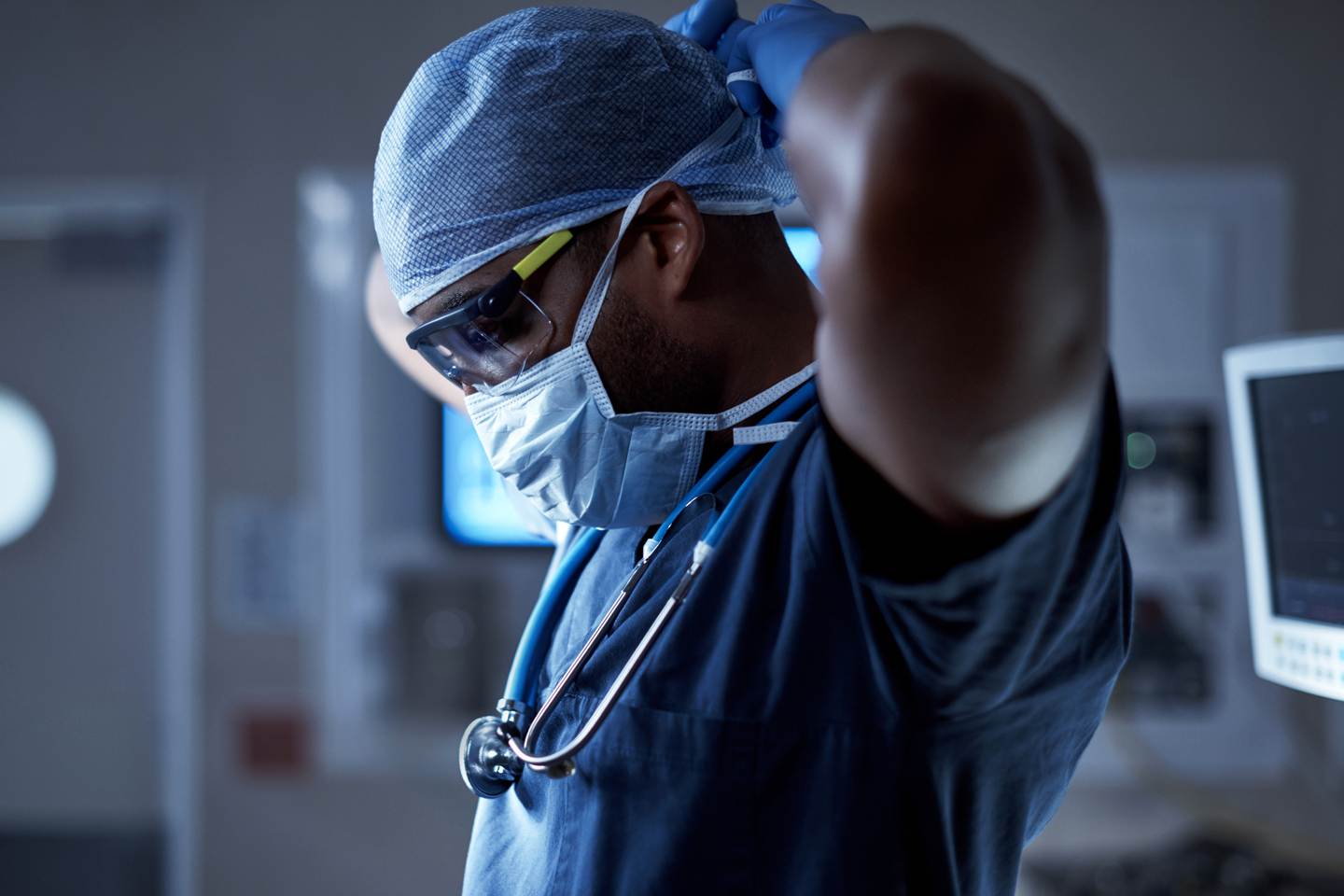 Surgical specialists in Sebring, Florida
We understand the need for surgery can be overwhelming, which is why our healthcare providers are here to answer your questions and help you feel secure about your care.
Our surgeons at HCA Florida Highlands Hospital are highly trained specialists, performing complex surgical procedures and using minimally invasive techniques when possible. Our team is equipped to care for you in a comfortable and compassionate environment, and our leading-edge solutions allow for surgical accuracy and improve overall patient outcomes.
Our surgical treatments and services
From traditional surgical approaches to minimally invasive techniques, our surgeons offer a variety of surgical treatment options to help restore your health.
Surgical specialties we offer
We offer surgery across a wide range of specialties, including:
Colorectal surgery
Heart and vascular surgery
Eye surgery
Orthopedic surgery, including robot-assisted hip and knee replacement surgery
Outpatient surgery
With advances in medical technology and minimally invasive options, having surgery does not necessarily require an extended stay in the hospital. Our outpatient surgery services allow you to receive state-of-the-care in a full-service hospital, with the convenience of same-day discharge and recovering in the comfort of your own home.
Pediatric surgery
Feeling at ease is a key factor when choosing medical care for your child. We provide high-quality, compassionate care to ensure children and their families feel comfortable, especially when surgery is involved. We offer advanced pediatric outpatient surgeries for:
Cardiac diseases and cancers
Congenital (present at birth) malformations, including orthopedic anomalies
Congenital abdominal wall abnormalities
Hernias
Hydroceles (swelling of the scrotum, most common in newborns)
Newborn anomalies of the airway, gastrointestinal tract and urological system
Pediatric trauma
Pediatric tumors
Plastic surgery
Whether you're considering a "tummy tuck" or breast reconstructive surgery, we offer a full range of laser and cosmetic surgery options, including:
Breast augmentation or reduction
Eyelid surgery
Facelift
Laser skin resurfacing to correct skin imperfections, such as wrinkles, freckles, scars, age spots and port wine birthmarks
Liposuction
Nose surgery
Reconstruction after breast cancer surgery
Tummy tuck
Urological surgery
Our progressive surgical methods allow us to offer treatments for a wide variety of urinary system conditions, including:
Bladder disorders
Kidney stones
Prostate cancer
Vascular surgery
As part of our complete cardiovascular services, we offer the latest techniques for vascular and venous treatments, including:
Aneurysm repair
Angioplasty
Embolization
Stenting
Thrombolysis
Varicose and spider vein treatment
Looking for another location?
We also offer quality care at these other locations in our extended network.