Surgery
Surgery is the medical treatment of diseases or injuries with instruments used to influence the body. Surgery is used to correct injuries and improve function as a medical necessity or on an elective basis, including some plastic surgery procedures.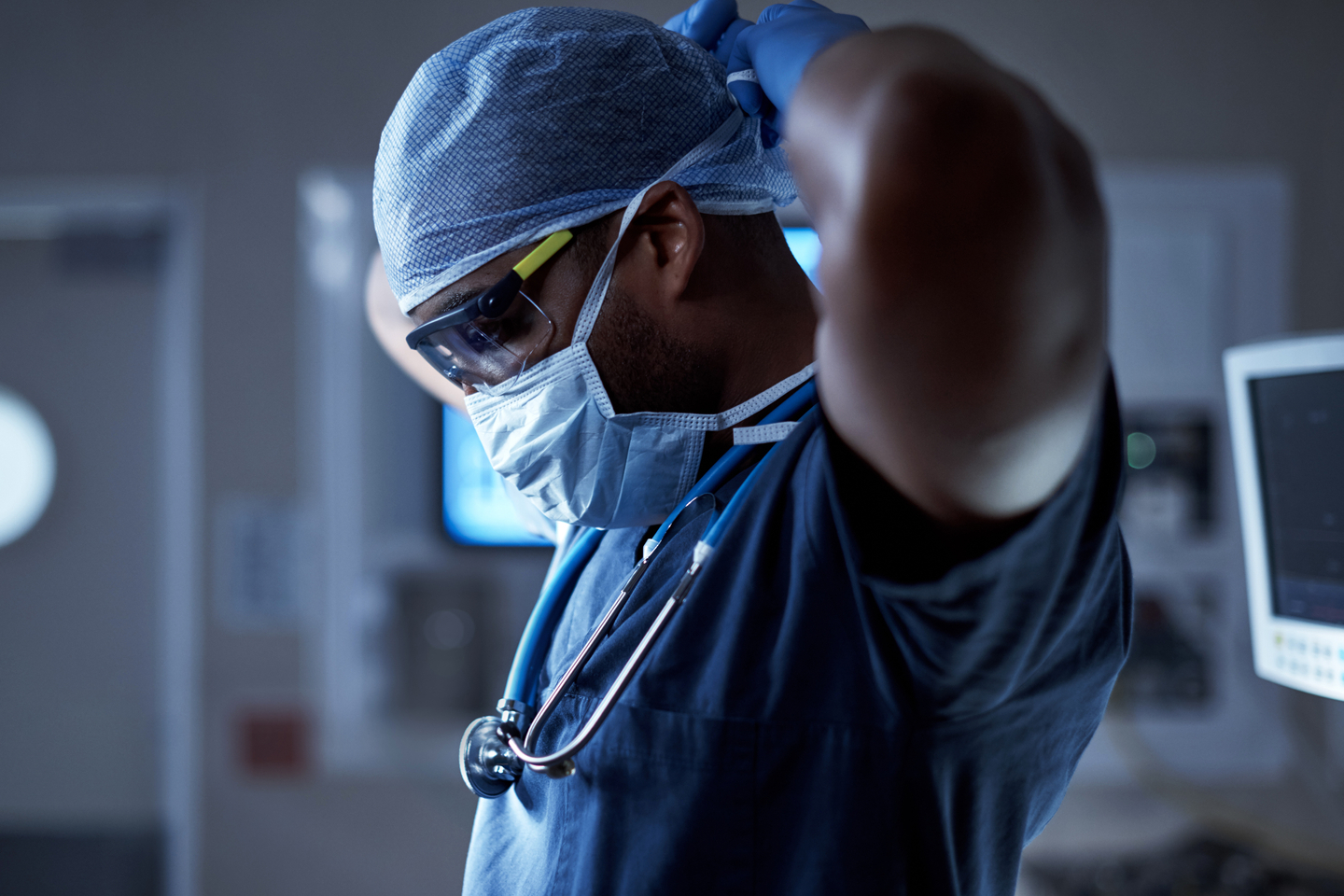 Surgical services in Okeechobee, Florida
It's natural to have concerns about having surgery, but our team is committed to offering the latest treatments and high-quality care to put your mind at ease.
At HCA Florida Raulerson Hospital, you'll receive advanced surgical and endoscopic care from a leading surgical team. Our surgeons perform a full spectrum of inpatient and outpatient procedures, many of which are minimally invasive. In addition, our clinical care team is committed to delivering personalized care in a comfortable environment to promote the fullest possible recovery.
Looking for a location?
We also offer quality care at these other locations in our extended network.
Related Specialties
Learn more about our related specialties.
Conditions we treat with surgery
Our board-certified surgeons treat a variety of medical conditions, including:
Appendicitis
Bone fractures
Breast disease
Degenerative joint disease
Gallbladder disease
Heart arrhythmia
Kidney stones
Tumors/masses
Benign prostatic hyperplasia
Our surgical treatments and services
We perform a variety of procedures, including:
Incontinence therapy
Laparoscopic appendectomy
Laparoscopic cholecystectomy
Laser lithotripsy
Pacemakers or artificial implantable cardioverter defibrillator implantation
Colon resections
Total joint replacement
Transurethral resection of the prostate
Prostatic urethral lift
Postsurgical recovery care
We understand your care does not end once your surgical procedure has been performed. Our care teams work with your surgeon and referring provider to ensure you receive high-quality postsurgical care and support.
Postsurgical physical therapy and rehabilitation
Sometimes after a surgical procedure, such as a joint replacement, therapy is needed to help you regain function and movement. Should you need it, our licensed therapists are dedicated to providing one-on-one, compassionate physical therapy and rehabilitative care following your procedure. With advanced technologies and the latest techniques and therapies, we help you recover as quickly and safely as possible.
Dr. Benjamin Epstein Explains Shoulder Surgery Recovery Time and Rehabilitation
Dr. Epstein, an Orthopedic Surgeon at Raulerson Hospital, explains the factors that determine recovery times for shoulder surgery.