Sleep disorders
Sleep disorders refer to changes in sleep patterns that can affect the amount, timing and quality of sleep someone receives. They can also be related to mental health issues. Common sleep disorders include insomnia, sleep apnea and narcolepsy.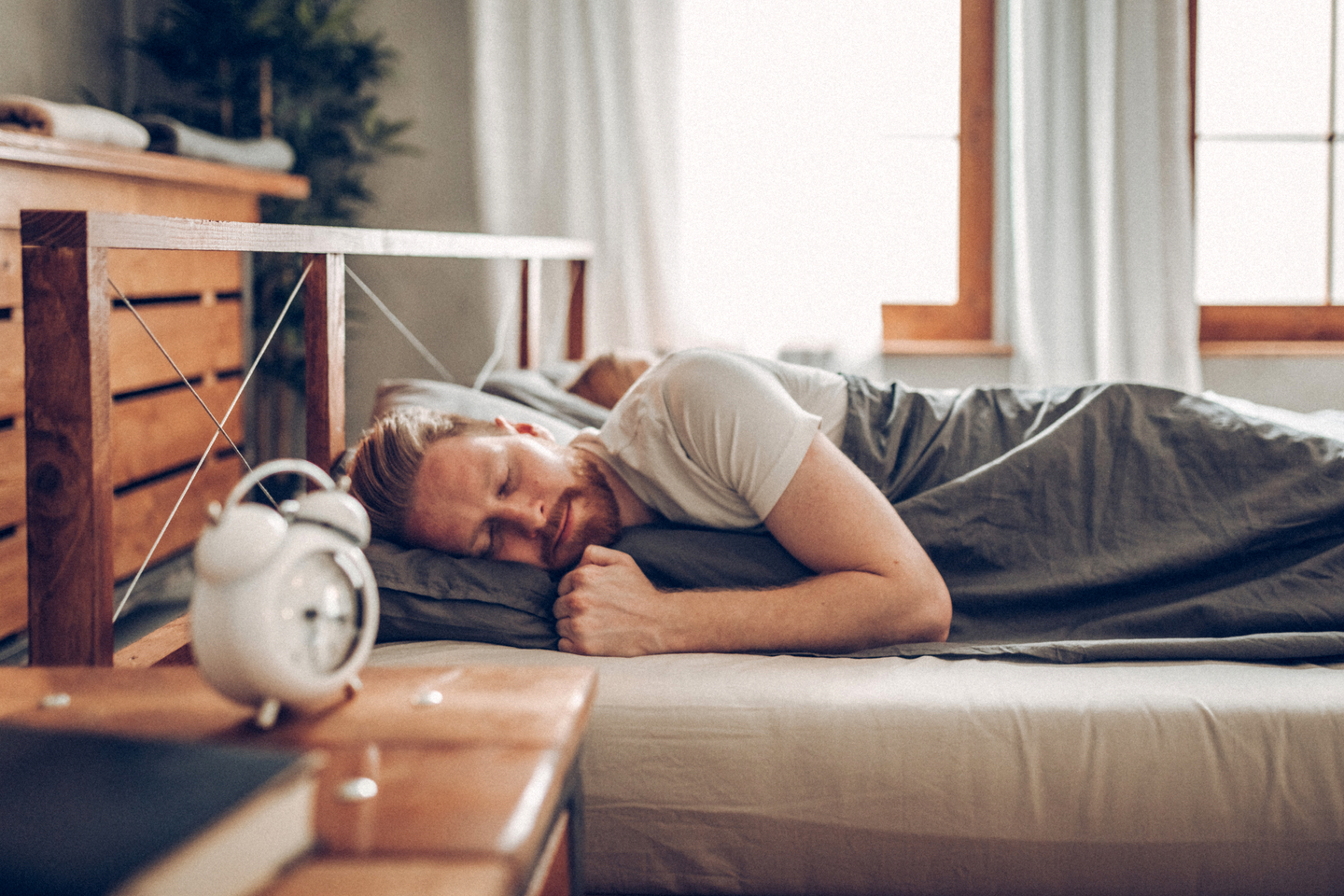 Sleep disorder center in Miami, Florida
Getting quality sleep is a crucial component of your overall health. However, when you are experiencing problems with sleep, it's important to seek help.
At HCA Florida Aventura Hospital, our sleep medicine specialists are dedicated to diagnosing what is causing your sleep issues. From there, we will work with you to provide personalized treatment options. Whether you are experiencing sleep apnea or insomnia, we are committed to helping you get a good night's sleep.
Sleep disorders we treat
We treat a wide range of sleep disorders and issues, including:
Circadian rhythm sleep disorder
Gastroesophageal reflux
Insomnia
Narcolepsy
Nocturnal myoclonus
Parasomnia
Restless legs syndrome (RLS)
Sleep apnea
Snoring
Our sleep center's services
As an accredited Sleep Disorders Center by the Accreditation Commission for Health Care (ACHC), we are equipped to provide the following services:
Baseline polysomnography — A two-hour recording of brain waves, oxygen levels in blood, heart rate, breathing and eye and leg movements.
Split night polysomnography — An overnight evaluation performed in conjunction with baseline polysomnography.
Continuous positive airway pressure (CPAP) titration studies — A sleep test used to measure and manage sleep apnea and other sleep-related breathing disorders.
Bi-level positive airway pressure (BiPAP) titration studies — Sleep tests that measure central sleep apnea (CSA), chronic obstructive pulmonary disorder (COPD) and congestive heart failure (CHF).
Adaptive servo-ventilation (ASV) titration studies — A non-invasive ventilator treatment option for patients with obstructive sleep apnea and central and/or complex sleep apnea.
Multiple sleep latency test (MSLT) — A diagnostic tool that measures sleep latency, which is the time elapsed from the start of a daytime nap period to the first signs of sleep.
Maintenance of wakefulness test (MWT) — A sleep study that measures a patient's ability to stay awake and alert during the day.
How sleep studies work
Our two-bedroom sleep center is equipped with state-of-the-art polysomnography (sleep study) recording systems, computerized data acquisition and diagnostic equipment. Each bedroom is furnished with a queen-sized bed, night stand, drawers, flat screen television and private bathroom/shower.
Our center's registered polysomnography technicians observe and collect data on the following during a sleep study:
Brain rhythms
Breathing patterns of the abdomen and chest
Breathing through the nose
Chin movements
Eye movements
Heart rate
Leg movements
Oxygen
Snoring
Referrals to the Aventura Sleep Disorders Center
The Aventura Sleep Disorders Center is an open sleep lab, which means that any physician may refer a patient to the center if they feel the patient is experiencing a sleep disorder.
A doctor's referral is necessary for a sleep study. Therefore, self-referrals cannot be accepted. After a sleep study is performed, the referring physician receives the collected data and interprets the information to accurately diagnose sleep disorders.
If you are not under the care of a physician and would like a sleep evaluation, please call (305) 682-7216 for a physician referral.
---
The Healthy Living Blog
Fresh knowledge and insights in and around healthcare industry.
Looking for a Location?
We also offer quality care at these other locations in our extended network.