Cardiac rehabilitation
Cardiac rehabilitation is utilized to improve the cardiovascular health of individuals who have suffered a heart attack, heart failure or any other debilitating heart condition. Cardiac rehabilitation usually involves exercise and education in order to rebuild and maintain heart strength.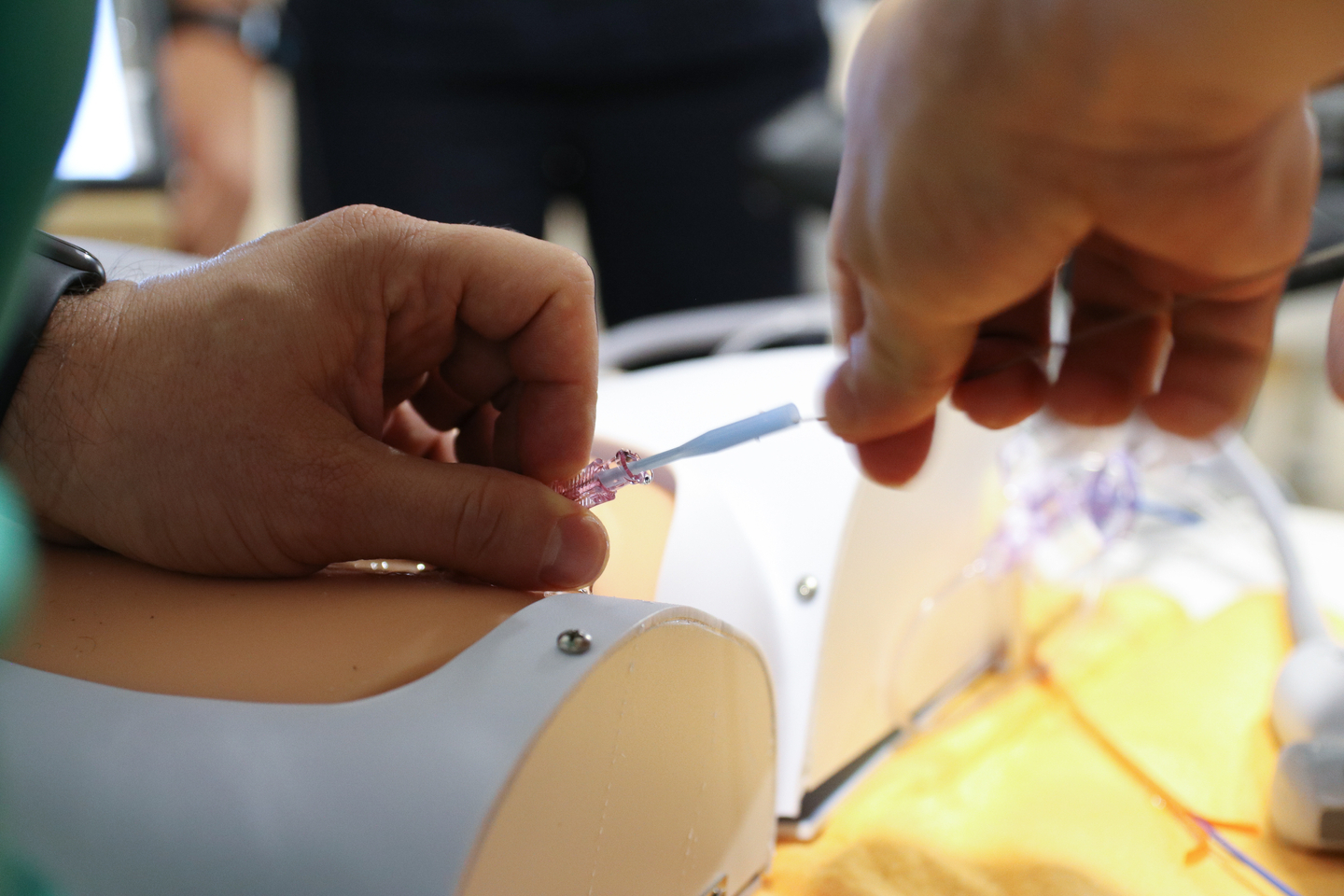 Cardiac rehabilitation (rehab) center in Trinity, Florida
Cardiac rehab is a therapy program that consists of monitored exercise and education.
At HCA Florida Trinity Hospital, our cardiac rehab program also includes personalized treatment plans, evaluations and instructions on nutrition, physical activity and health-healthy life skills. This medically supervised program is designed to help you recover and regain your quality of life after a heart surgery or event.
Related Specialties
Learn more about our related specialties
When you need cardiac rehab
Cardiologists may recommend cardiopulmonary rehab if you have had a cardiac condition, event or procedure, such as:
Angina (chest pain)
Coronary bypass surgery
Heart attack
Heart failure
Heart transplant
Stent insertion
What's included in our cardiac rehab program
As part of our complete heart care services, our cardiac rehab specialists will work with you to build a program specific to your goals and needs.
We'll create an exercise prescription for you and provide guidance on how to break unhealthy habits.
Overall, our cardiac rehab program includes:
Education
Monitored exercise
Motivation
Nutrition
Support
Benefits of hospital-based cardiac rehab
When you participate in our cardiac rehab program, you will gain increased knowledge of heart disease treatments and medicines. Other benefits include:
Increased energy and ability to participate in daily activities
Increased physical functioning and strength
Lower blood pressure and cholesterol
Reduced anxiety and depression
Reduced likelihood of additional heart problems
Cardiac therapy phases
Our cardiac program consists of two phases:
Phase I: This phase occurs while you are in the hospital and includes in-hospital exercises. At this time, you and your family are also provided with educational information about recovery and Phase II.
Phase II: This phase is our physician-referred outpatient program. It consists of physical therapy, exercise and education. During this phase, you are monitored by electrocardiogram (EKG) and pulse oximetry. The program meets three times each week for approximately 12 weeks, or 36 sessions.
Our cardiac rehab team
Our program is overseen by a physician director and is staffed by both registered nurses and exercise physiologists. Additionally, our team works closely with you, other staff, our medical director and your referring physicians. Together, they create a customized plan of care for every participant.
Our cardiac rehab location
Our cardiac rehab program is convenient to Pasco, Hillsborough and north Pinellas counties. Our rehab center is located in the Medical Arts Building in front of our hospital.
How to join our cardiac rehab program
Talk with your doctor to see if cardiac rehab is right for you. Once you have determined it is, your doctor will send us a referral.
Next, a nurse or exercise physiologist will contact you to discuss the program in detail. We will answer any questions and set you up to come in for your first visit.
Getting insurance coverage for cardiac rehab
Medicare and most other insurances will cover cardiac rehab. This information will be determined by your insurance provider before your initial contact with one of our staff members.
Looking for a Location?
We also offer quality care at these other locations in our extended network.