Ocala Health names new chief medical officer
Ocala Health names new chief medical officer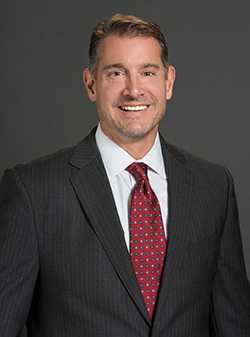 Ocala, FL — Ocala Health, part of HCA Healthcare announces the appointment of Eric Schuck, MD to Chief Medical Officer for the healthcare system effective July 12, 2021.
In this role, Dr. Schuck will lead the clinical and quality initiatives that support consistent clinical performance and practice standards across Ocala Health. He brings over 20 years of clinical and leadership experience to his new role with a proven track record of improving quality and patient safety as well as the development and growth of key service lines.
Dr. Schuck has most recently served as the Chief Medical Officer for West Florida Hospital in the HCA Healthcare North Florida Division. Prior to that role, Dr. Schuck served as the Chief Medical Officer for HCA Healthcare's TriStar Stone Crest Medical Center. Prior to his CMO role in HCA Healthcare's TriStar Division, he served as Site Medical Director for Emergency Services at HCA Healthcare's Ft. Walton Beach Medical Center and Site Medical Director for the Pediatric ER and Pediatric Inpatient Unit at both Capital Regional Medical Center and West Florida Healthcare. Prior, Dr. Schuck led successful physician practices and worked as a Clinical Instructor in Pediatrics at Yale University/Hospital St. Raphael.
"Dr. Schuck has a passion for delivering high quality compassionate care and his proven clinical leadership and experience will be a tremendous benefit to our patients and our organization as we focus on quality initiatives and continue to grow services in our community," said Chad Christianson, CEO, Ocala Health.
Dr. Schuck graduated with honors from Emory University School of Medicine, studying as an Air Force Health Professions Scholarship recipient. He then successfully completed a residency in Pediatrics at Wright-Patterson Air Force Base/Dayton Children's Hospital.
Location:
HCA Florida Ocala Hospital
Related Newsroom Articles