Pediatrics
Pediatrics is the medical care of infants, children and adolescents. Pediatricians are specially trained to treat diseases, behavioral problems and mental health issues as they relate to children. Pediatric care includes well check-ups, vaccinations and much more.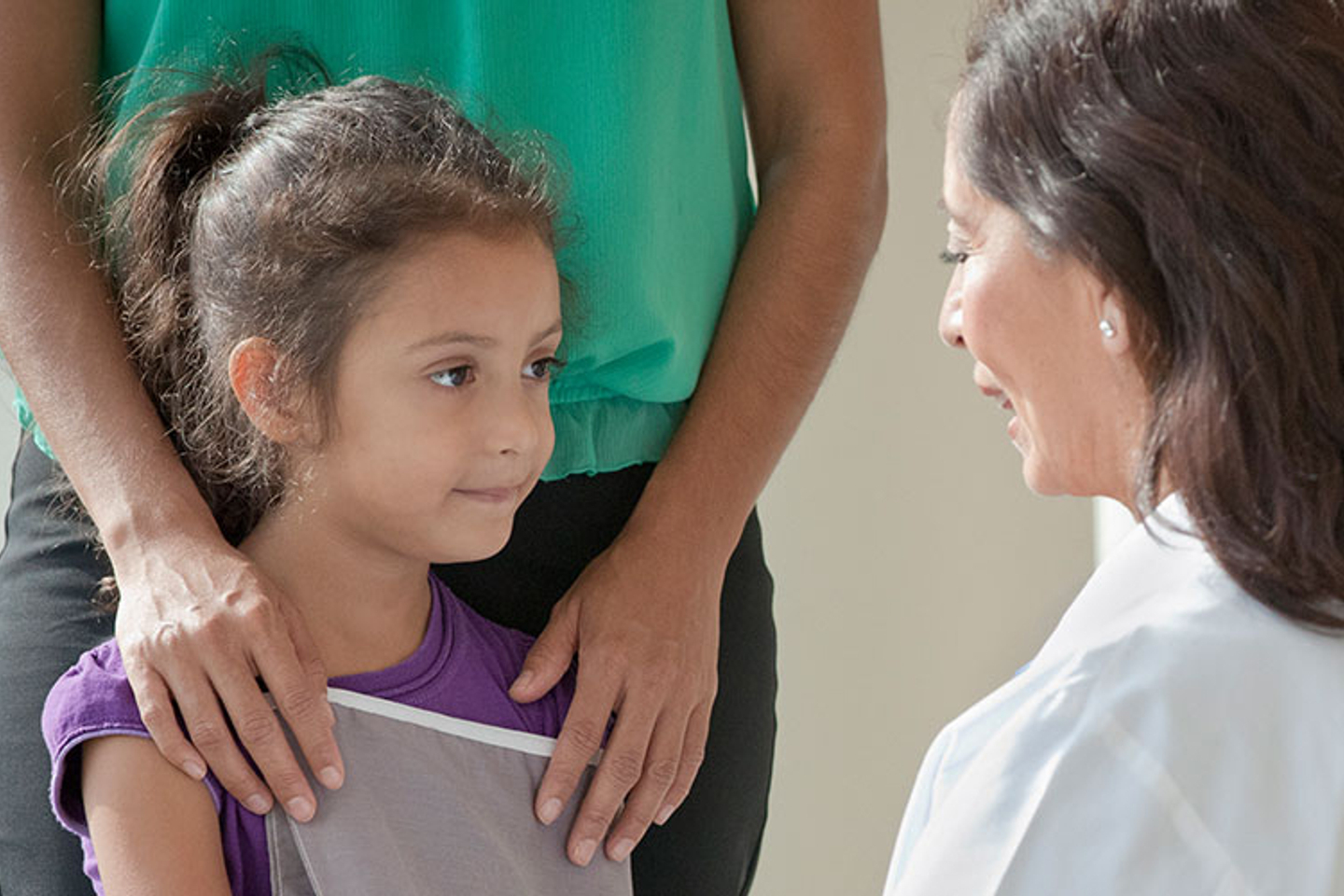 Pediatric care in Fort Pierce, Florida
From pediatric nursing care to educational resources for your whole family, you can trust the team at HCA Florida Lawnwood Hospital to provide the specialized services your child needs to get better.
We offer an 11-bed pediatric unit specifically designed to meet your child's needs. Our child-friendly unit features animal-themed wallpaper and open, protected play areas for kids. In this welcoming environment, we offer a range of healthcare services for newborns, young children and adolescents.
Related Specialties
Learn more about our related specialties
Our pediatric services
Rest assured that your little one's care is a priority for us. Our pediatricians provide advanced pediatric services, ensuring children in St. Lucie County benefit from treatment options using leading-edge technology.
Pediatric testing and treatment
At our hospital, your children will have access to:
24-hour cardiac monitors designed specifically for children
Computerized tomography (CT) scans and other pediatric imaging tests, such as electrocardiograms (EKGs) and magnetic resonance imaging (MRI) scans
Pediatric pulmonary function testing
Pediatric rehabilitation services, including speech, physical and occupational therapy
Highly trained physicians if your child needs to stay with us for inpatient care
Neonatal intensive care unit (NICU)
Our Level III NICU is the only facility of its kind on the Treasure Coast. Here, we provide care for infants born prematurely or with an illness. Our NICU offers 24/7 coverage by respiratory therapists, neonatologists and nationally certified neonatal nurse practitioners.
Pediatric intensive care unit (PICU)
We're also the only facility in the area that offers a PICU. In this unit, we treat infants, children and teenagers who are seriously injured or sick.
Pediatric emergency care
Our pediatric emergency room (ER) offers medical tools made specifically for children, and our board-certified emergency physicians are trained in pediatrics.
Looking for another Location?
We also offer quality care at these other locations in our extended network.
The Healthy Living Blog
Fresh knowledge and insights in and around healthcare industry.