Trauma center
Trauma centers provide highly-trained physicians, specialists, critical care nurses and support staff who are available around the clock to care for your most serious healthcare needs. Trauma centers often provide burn care for individuals suffering from minor to severe burns.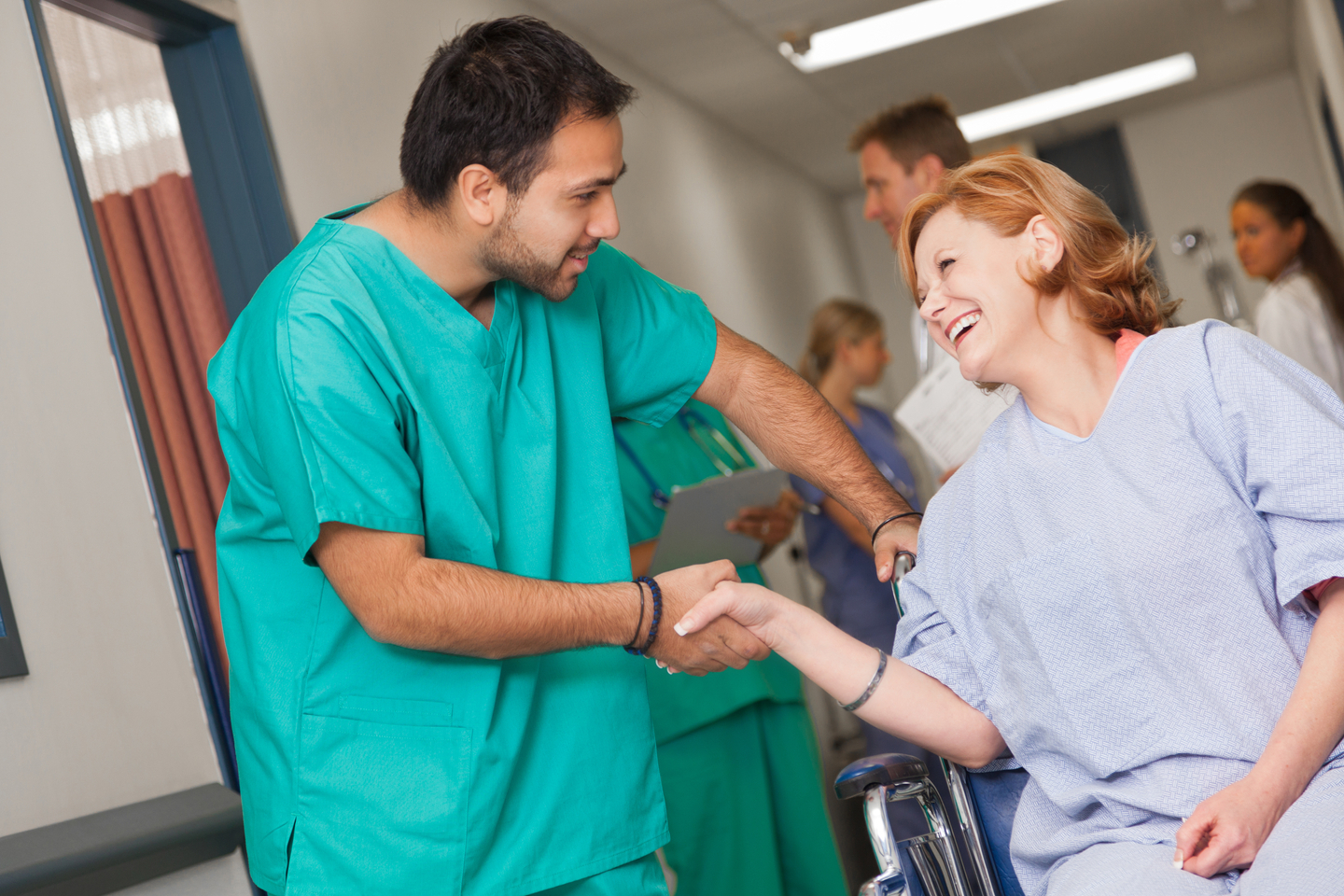 Trauma hospital in Fort Pierce
At HCA Florida Lawnwood Hospital, our comprehensive trauma care is convenient to the Indian River, Martin, Okeechobee and St. Lucie Counties.
As a Level II Trauma Center, our highly trained surgeons are immediately available 24/7 to treat severe injuries.

With specialized training and experience, our trauma surgeons, physicians, nurses and emergency staff have saved hundreds of lives and accelerated patient recoveries at every stage of the treatment process. Because of this, you can trust our team to provide lifesaving care during critical times of need.
Looking for another Location?
We also offer quality care at these other locations in our extended network.
Related Specialties
Learn more about our related specialties
What conditions are treated in a trauma center?
Physicians at trauma centers treat a range of serious injuries, including:
Brain injuries
Major burns (those covering a significant portion of the body)
Traumatic injuries, such as serious car crash injuries
Other serious injuries, such as gunshot and stab wounds
What is a Level II Trauma Center?
The level of a trauma center depends on the resources available and conditions treated at that center. A Level II Trauma Center features:
24-hour immediate care
Access to general surgeons, orthopedic surgeons, neurosurgeons and radiologists
Treatment through emergency medicine and critical care
---
What's the difference between a trauma center and an emergency room (ER)?
Our emergency department focuses on emergency care for a wide range of conditions. Our trauma center, however, is equipped to provide specialized, comprehensive emergency medical services if you have experienced a traumatic injury.
Another key difference is that our trauma center has a trauma surgeon at your bedside within minutes of your arrival. This is an essential part of our ability to provide you with prompt, successful treatment.
---
Trauma injury prevention education
Our Trauma Injury Prevention Program team has developed relationships with school districts, churches and other community organizations to offer educational training via webinars to serve our families and the community. Among other topics, these webinars cover:
Gun safety
Home safety
Pool safety
Stop the Bleed
We also provide local senior facilities with educational and interactive webinars featuring fall prevention training and mental health activities.
---
Trauma survivors support group
Another way we support the community is through our trauma survivors support group called iSurvive. This group meets every fourth Tuesday of the month.
To sign up or get more information about our webinars or support group, contact our injury prevention educator at (772) 332-6304.
---
What's the difference between a trauma center and an emergency room (ER)?
Trauma injury prevention education
Trauma survivors support group
Trauma Classes & Events
---
 May 26, 2022
 6:00 - 9:00pm
 Medical Center of Trinity
Learn about the health benefits of breastfeeding with a focus on fundamentals and how to access support, your new role as a parent, the baby's homecoming and basic infant care. Topics include feeding, bathing, infant behavior, signs of illness,...
The Healthy Living Blog
Fresh knowledge and insights in and around healthcare industry.