Breast health
From regular checkups and screenings to the latest imaging technologies and treatments, you can access all our expert breast care services at our convenient location.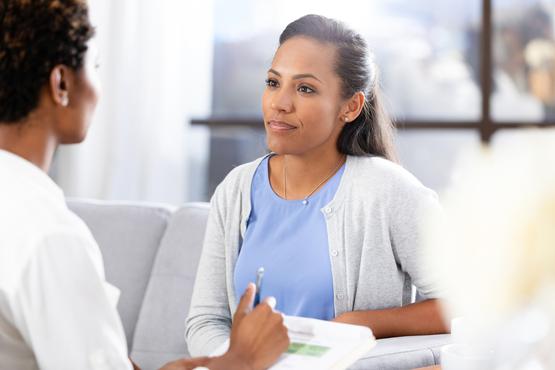 Women's imaging center in Sebring, Florida
Breast cancer is one of the most prevalent cancers among women.
To help promote awareness about breast cancer, risks and treatments, HCA Florida Highlands Hospital provides services to educate women on breast health, self-exams and routine screenings. Additionally, using state-of-the-art imaging modalities, we can detect breast cancer at the earliest stages, when treatment can be most effective.
Related specialties
Learn more about our related specialties
Our women's imaging and breast health services
Our women's imaging and breast health services are offered in a spa-like setting, designed with your privacy and comfort in mind.
Here, our highly trained specialists use advanced diagnostic imaging for breast health and bone density screenings. We offer bone density screenings through our breast health program because a woman's risk of developing osteoporosis may increase with breast cancer treatment. This is because treatment can cause decreases in hormones that help protect bone health. These hormone levels can also decrease as women age, increasing the risk for low bone density and osteoporosis.
Through preventive bone and breast health screenings, we can help you proactively manage your breast and bone health.
Digital mammography
Mammography is an X-ray exam of the breasts used to screen for or diagnose breast cancer.
With every mammogram, our goal is to maximize accuracy, use minimal radiation and reduce the need for repeat exams. One way we do this is by using a computer-aided detection (CAD) system, which enhances your mammogram. The CAD system helps identify areas of potential concern and determine if there is a need for additional imaging tests or a biopsy.
For your comfort, we also use soft foam pads approved by the U.S. Food and Drug Administration.
Breast ultrasound (sonography)
A breast ultrasound is frequently used to further evaluate abnormalities found during a mammogram. It allows our doctors to view the area closest to the chest wall, which can be challenging to see using mammography.
This exam may also be used to determine whether a breast lump is a solid mass or a cyst filled with fluid.
Biopsy
When a lump or abnormal area is detected during a screening, a biopsy can determine whether cells are cancerous. We offer a stereotactic breast biopsy, which is performed using digital technology. This makes it quicker and more accurate than using standard film X-rays to pinpoint the biopsy location.
The stereotactic biopsy combines imaging technology, such as mammography or ultrasound, with minimally invasive techniques to obtain tissue samples for evaluation.
Bone density test
Bone density tests are offered through our women's imaging services because women who undergo cancer treatments can more easily develop osteoporosis. (Women also have a higher chance of developing osteoporosis than men.)
Bone density tests let us evaluate the mass of your bones and detect osteoporosis. By identifying low bone density or osteoporosis early, we can help reduce your chances of breaking or fracturing a bone.
Breast cancer surgery
If cancer is detected, our surgeons perform a variety of surgical treatments. Often, surgically removing as much cancerous tissue as possible is the primary treatment for breast cancer.
Our surgeons are well-equipped to perform the procedures:
Breast reconstruction
Lumpectomy
Partial and total mastectomy
Breast cancer support
Compassionate and comprehensive support is key throughout your cancer journey. We offer a variety of cancer support services to meet your unique needs, including:
Care management assistance
Special services just for women
Support groups
Looking for a location?
We also offer quality care at these other locations in our extended network.
The Healthy Living Blog
Fresh knowledge and insights in and around healthcare industry.
How to choose where to give birth  
When you're expecting a baby, the key isn't just finding the best OBGYN and hospital – it's finding the best OBGYN and hospital for you.