Breast health
From regular checkups and screenings to the latest imaging technologies and treatments, you can access all our expert breast care services at our convenient location.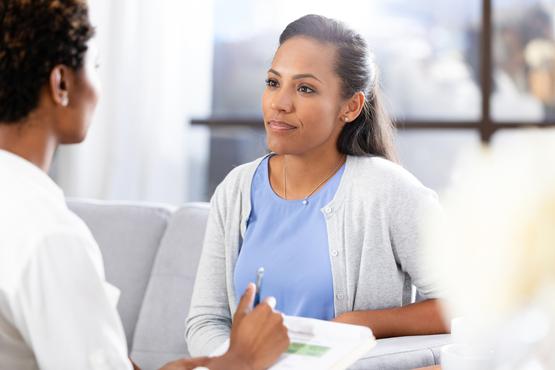 Breast imaging center in Citrus County, Florida
Having a breast cancer screening or diagnostic exam can be an anxiety-producing experience for many women.
That's why the imaging specialists at HCA Florida Citrus Hospital are here to help you feel as comfortable as possible. To do this, we combine clinical expertise with compassion and personalized health education during your appointment. We use advanced screening and diagnostic imaging tools — including 3D mammograms — to assess your breast health for any possible conditions or abnormalities. If further treatment or testing is needed, we'll be by your side every step of the way.
Related specialties
Learn more about our related specialties.
Our breast health and women's imaging services
Our breast imaging services are accredited by the American College of Radiology, which has earned us the distinction of a Breast Imaging Center of Excellence. This recognition reflects our commitment to providing high-quality breast screening and diagnostic services to our patients.

In addition to traditional breast ultrasounds, our breast health and women's imaging services include:
Bone density testing
A woman's risk for osteoporosis — a disease that weakens the bones — increases with age, and breast cancer treatment can also lower bone density.
With bone density testing, we can detect low bone mass and osteoporosis in their earliest stages. This allows us to create a care plan to prevent fractures and preserve your bone health.
Digital mammography
Mammograms are the gold standard for the early detection of breast cancer. Digital mammograms use special X-ray equipment to provide images of breast tissue. Your radiologist can manipulate and enhance the images on a computer, which allows us to more easily identify areas which may require more testing.
3D mammograms
With 3D mammography, we can examine your breast tissue layer by layer. This is because the 3D mammography machine takes more X-rays of your breast tissue from different angles. The X-rays create a 3D image of the breast, allowing us to flip through the layers of tissue like flipping through pages in a book.
The sharp details provided by 3D mammography allow us to pinpoint fine areas of breast tissue which may require additional testing. Additionally, with 3D mammography, you are less likely to be called back for additional testing since the imaging is already so clear.
Please call (877) 351-7012 to schedule an appointment for a mammogram.
Minimally invasive image-guided breast biopsies
To detect abnormalities or cancer, our physicians use guided breast tissue biopsies. Each technique uses a different technology to produce images. Those images enable the physician to precisely locate and target the cells for biopsy. Guided biopsy techniques include:
Radar localization — uses radar to detect a small reflector placed in the tumor site
Stereotactic — uses special X-ray equipment
Ultrasound — uses high-frequency sound waves
Breast cancer treatment
Working together, our multidisciplinary team of technologists and physicians are dedicated to the early detection of breast cancer.
However, we understand that a breast cancer diagnosis can be overwhelming. If breast cancer is detected, our compassionate team will be by your side throughout your breast cancer treatment.
Our highly trained oncology team offers advanced treatments, including chemotherapy, radiation therapy and breast cancer surgery. We also provide access to breast reconstructive surgery, if desired, after treatment.
Looking for a Location?
We also offer quality care at these other locations in our extended network.