Breast health
From regular checkups and screenings to the latest imaging technologies and treatments, you can access all our expert breast care services at our convenient location.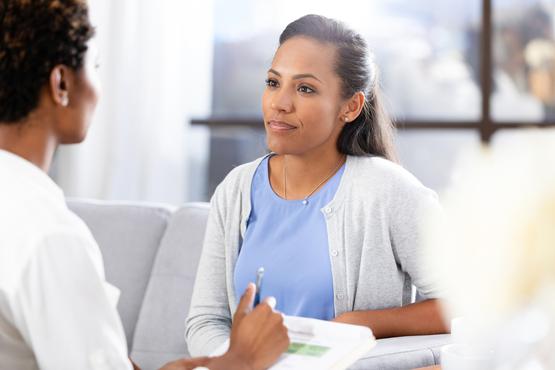 Breast care in Plantation, Florida
Breast cancer screening is an essential component of women's health care.
That's why we offer complete screening services in Plantation, Florida. Using the latest diagnostics and imaging technologies, we deliver clear images and accurate diagnoses to help you maintain your breast health. This includes advanced services for the professional screening, detection and treatment of breast cancer.
Screening mammogram
You can now schedule a screening mammogram online.
You can now schedule a screening mammogram online.
Our women's imaging services
Breast cancer can sometimes be detected after symptoms appear, but many women with breast cancer exhibit no symptoms at all. This makes early detection and treatment the most important and effective tools to fight and survive this cancer. So, as part of our breath health services and cancer care program, we offer a variety of women's health screening exams, performed using advanced diagnostic imaging technology.
Digital mammogram
During a digital mammogram, the breasts are compressed while X-rays are taken. The X-ray images are displayed on a high-resolution monitor that enhances and magnifies the images. This allows for optimal evaluation and interpretation by our radiologists.
How to prepare for your mammogram
On the day of your mammogram:
Do not wear powder, cream or deodorant on your upper body.
Wear a loose-fitting top, as you will be asked to undress from the waist up.
Do not wear jewelry. You will need to remove it before the mammogram.
Bring copies of previous mammograms and reports with you.
Describe any breast problems to the technician before the exam.
If you experience breast tenderness before your period, you may want to schedule the test at a point in your menstrual cycle when your breasts are less sensitive.
Tomosynthesis (3D mammography)
Tomosynthesis, also known as "tomo" or 3D mammography, is an advanced type of mammogram that uses the same X-ray technology as standard 2D mammograms.
What to expect with 3D mammography
During a 3D mammogram, the camera moves in an arc over the breasts, taking images from various angles to create a 3D image of the breast. This type of exam provides images of the breast in layers, making it easier to find abnormalities.
Benefits of 3D mammography
3D mammography offers many benefits compared to 2D mammography, such as:
Decreased chance of being called back for additional testing
Helpful for screening women with dense breast tissue

Increased detection of cancers
Breast ultrasound
We also offer breast ultrasound. An ultrasound helps our team study a specific area on the mammogram or a lump you may discover. Breast ultrasound is often used in conjunction with a mammogram.
Breast magnetic resonance imaging (MRI)
Breast MRI is used to evaluate abnormalities seen on a mammogram or ultrasound. An MRI allows physicians to easily view the muscles and chest wall. The MRI helps in the evaluation of breast cancer and can help doctors characterize or spot small lesions not picked up by mammography.
Bone density testing
Women can have a higher risk of osteoporosis and bone fracture after breast cancer treatment. This risk is increased due to the way cancer treatments can lower levels of estrogen — a hormone that helps protect bones. A woman's risk of osteoporosis also increases as she ages since estrogen production slows down over time, causing bones to become thinner and more brittle.
For this reason, our hospital incorporates bone density testing in our women's health services. We use dual energy X-ray absorptiometry (DEXA) to determine your risk for bone fractures. It uses a small amount of radiation to evaluate the density of your bones and mineral content.
Our skilled technologists perform these bone density tests, which are quick and painless, for breast cancer survivors and anyone at risk of bone loss.
Once you have your prescription for your bone density test, please call us at (877) 331-7029 to schedule your exam.
Breast cancer care
The specialists in our breast care center provide diagnostic breast health screenings in a warm and serene atmosphere.
Breast cancer screening guidelines
The breast cancer screenings guidelines from the American Cancer Society (ACS) are as follows for women at average risk of developing the disease:
Women should receive annual mammograms from 45 to 54 years old.
At 55 years old, women can receive mammograms every other year or continue with annual screenings.
All women should discuss their individual risk factors and screening recommendations with their healthcare provider. Women at higher risk for breast cancer may need earlier screenings.
Benefits of early breast cancer screenings
Breast cancer treatment
We understand a breast cancer diagnosis can be frightening. Should breast cancer be detected, we have a comprehensive oncology program at our hospital.
Our oncologists, breast cancer specialists and surgeons work together to provide you with personalized cancer care — from diagnosis and treatment through survivorship.
If you have questions or need help, call our cancer care navigator.
This is why early detection and early treatment are the most important and effective tools to fight and survive this cancer.
To detect breast cancer, we offer a variety of women's health screening exams, performed using advanced diagnostic imaging technology.
Breast health classes & events
---
 March 29, 2023
 6:30 - 8:30pm
 HCA Florida Capital Hospital - Suite 100
Learn about breastfeeding before baby arrives! Participants will learn how to get breastfeeding off to the best start, along with common challenges and how to handle them....
Looking for a location?
We also offer quality care at these other locations in our extended network.
Thrive Blog
Read our blogs to learn about preventive care and ways you can lead a healthier lifestyle.
How to get rid of pollen allergies 
March 27, 2023
Emily Paulsen
Wondering how to get rid of pollen allergies? Here are some tips to help alleviate your runny nose, sneezing and watery, itchy eyes.