Orthopedic care
Orthopedic doctors, called orthopedists, take care of bones and joints. This includes knee pain, total joint replacement, issues that impact your spine and more. You might need to see an orthopedist if you have arthritis or osteoporosis, or if you've had a recent sprain, strain or broken bone.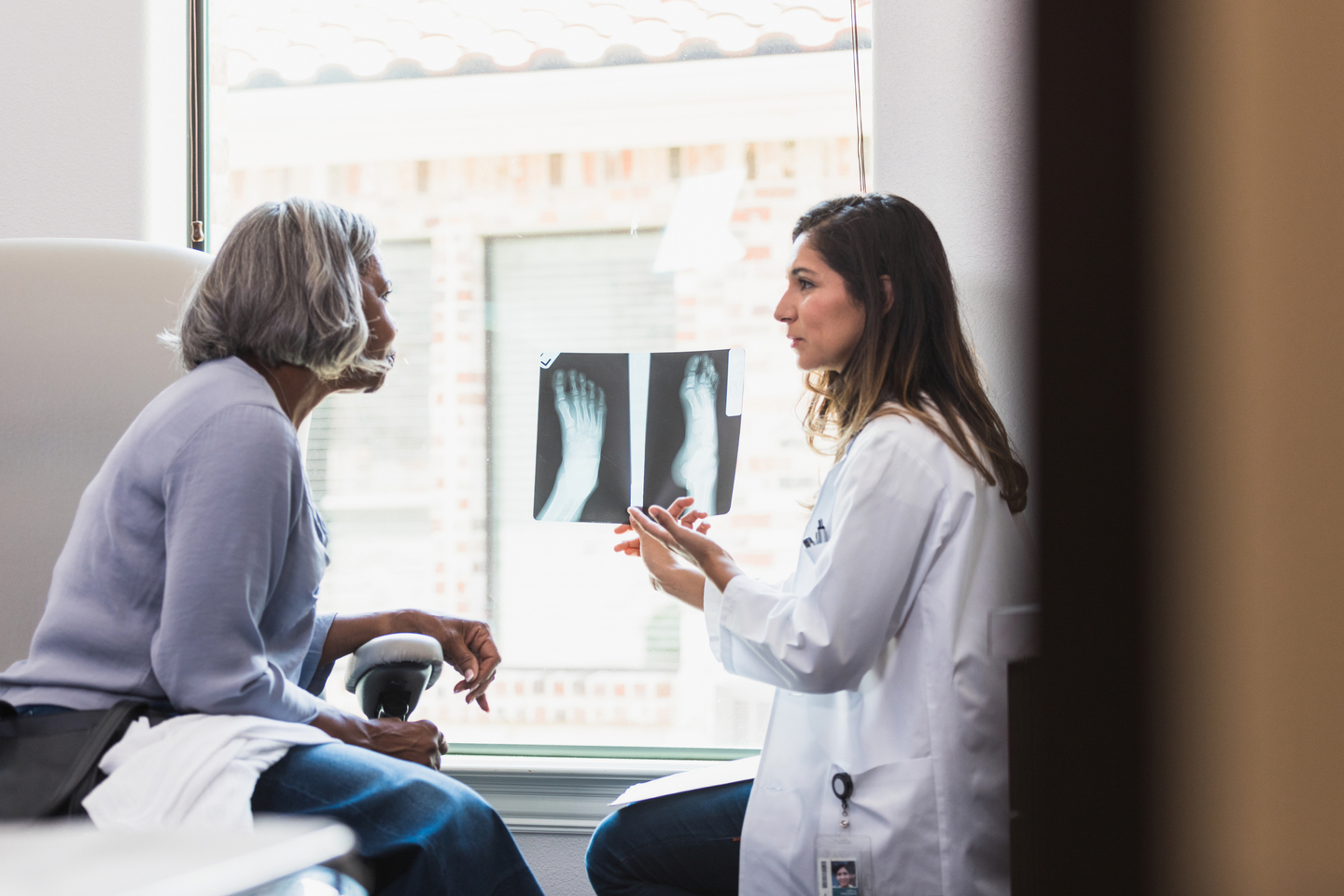 Orthopedic surgeons in Orlando, Florida
When you experience an orthopedic injury or condition, it can keep you from doing the activities you love the most. 
At HCA Florida UCF Lake Nona Hospital, we are committed to helping you heal with advanced orthopedic treatment options. Whether you need a knee replacement or spine surgery, our board-certified orthopedic surgeons are equipped to perform a wide range of orthopedic procedures. From surgery preparation to recovery, we will be here to support you every step of the way. 
Orthopedic conditions we treat 
Our orthopedic team will take time to understand the symptoms you are experiencing. We offer advanced imaging and other tests to diagnose a variety of orthopedic conditions, including:
Arthritis
Cartilage injuries
Fractures
Hand pain
Hip pain
Knee pain
Muscle strains
Shoulder pain
Spine conditions
Tendon tears
Our orthopedic treatments and services
We offer a range of orthopedic treatment options, including surgical care. Our orthopedic specialists will work with you to create a treatment plan tailored to your needs. 
Orthopedic surgery
Some of the orthopedic procedures we offer include:
Hip resurfacing (an alternative to total hip replacement)
Kyphoplasty
Laminectomy
Microdiscectomy
Total hip replacement
Total knee replacement
Total shoulder replacement
The Healthy Living Blog
Fresh knowledge and insights in and around healthcare industry.
Looking for a Location?
We also offer quality care at these other locations in our extended network.