Stroke
A stroke is a medical emergency where blood flow to the brain is either reduced or stopped, depriving brain tissue of essential oxygen and nutrients. A stroke may cause loss in brain function and affect movement and speech.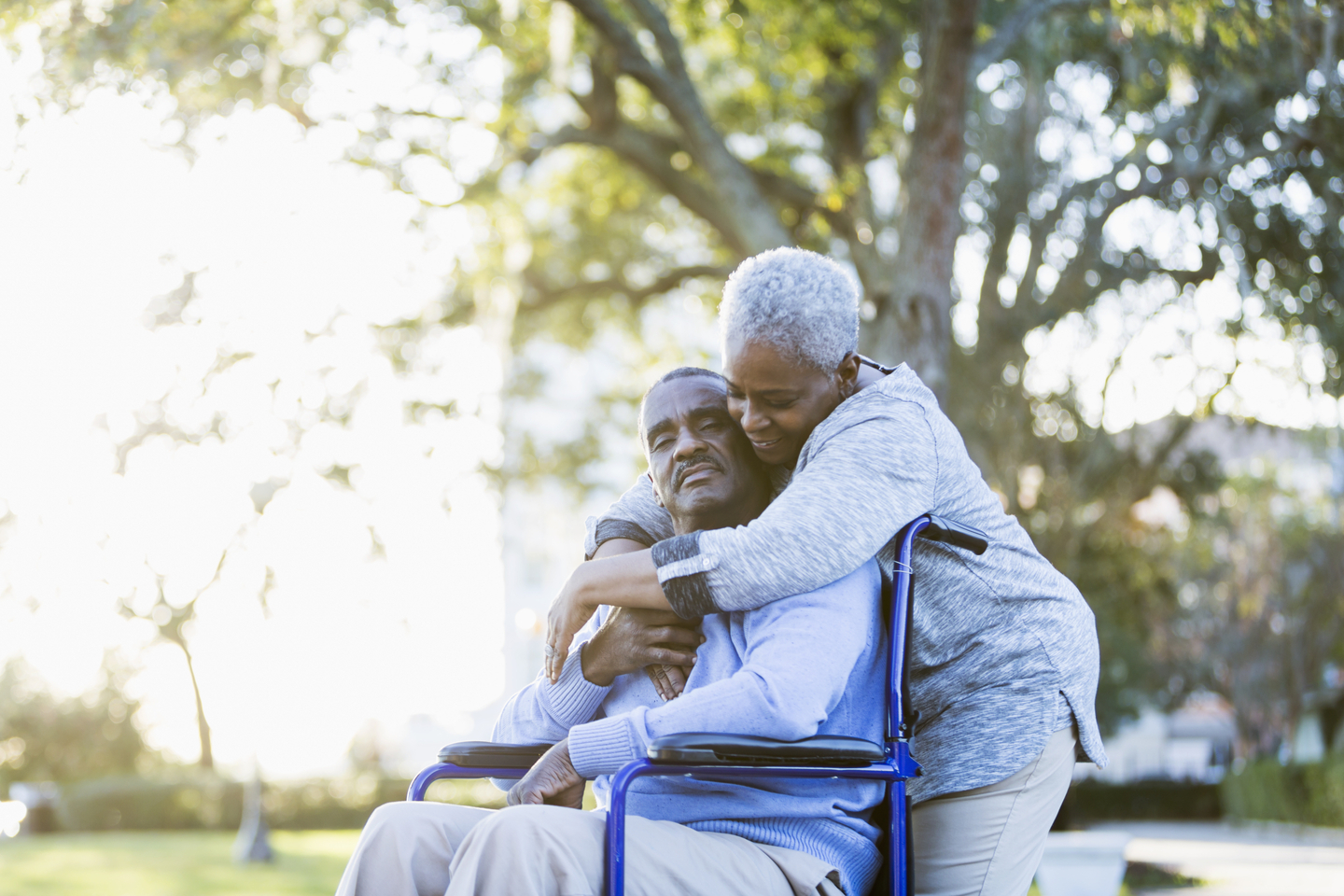 Stroke treatment in Aventura, Florida
When someone experiences a stroke, prompt emergency treatment is essential.
At HCA Florida Aventura Hospital, we are committed to providing fast stroke assessments and treatments. The specialists in our emergency room (ER) are available 24/7 to treat all types of strokes and provide immediate complex neurovascular procedures. We are by your side, from initial diagnosis through rehabilitation, to ensure you receive comprehensive stroke care.
Stroke is a medical emergency.
If you believe someone is having a stroke, call 911 immediately.
If you believe someone is having a stroke, call 911 immediately.
Related Specialties
Learn more about our related specialties
Our stroke treatment program
From emergency stroke treatment to rehabilitation and recovery, we provide comprehensive stroke care.
Nationally recognized stroke center
Our hospital is one of the only facilities in Miami-Dade County to receive designation as a Thrombectomy-Capable Stroke Center designated by The Joint Commission. This designation means Aventura Hospital meets rigorous standards for performing endovascular thrombectomy and providing post-procedural care.
If you would like to learn more about our stroke prevention, recovery or therapy services, call our Consult-A-Nurse® team at (844) 706-8773.
Emergency stroke treatment
Our hospital's emergency room (ER) is open and equipped for stroke treatment 24/7. From the moment we receive a patient with stroke symptoms, our skilled stroke intervention team works together to quickly diagnose and treat the condition. Stroke treatment depends on the type of stroke being experienced.
Biplane angiography
Biplane angiography allows doctors to follow the path of blood flow through your vessels to create a "roadmap" for reaching and treating the precise location of disease. Used in conjunction with advanced computerized tomography (CT), the biplane unit can generate real-time, 3D views that enable physicians to perform complex catheter-based vascular procedures to treat strokes.
Clot retrieval
The clot retrieval system allows our interventional radiologists to pull blood clots out of the brain. The retriever device can be used for patients who are ineligible for tissue plasminogen activator (tPA) treatment. Patients who received this treatment up to eight hours after experiencing onset symptoms have had successful results. With this advanced technology, the treatment window for stroke patients has been extended significantly.
tPA administration
tPA is a drug that helps reduce blockage within a blood vessel. It is recommended that tPA be administered within 60 minutes of arriving at the hospital. Our team's fastest time for tPA administration is 12 minutes, and our average time is 41 minutes.
Stroke rehabilitation
Following a stroke, physical therapy is often an important step in your recovery. Our therapists work with you to help you adjust to any changes or relearn skills that may have been altered by the stroke.
Stroke prevention clinical study
We partake in the GORE REDUCE Clinical Study, which is a prospective, randomized, multinational clinical study. It seeks to research the correlation between patent foramen ovale (PFO) defects and stroke. A PFO is a hole in the upper chambers of the heart that didn't close the way it should after birth, and young patients with a PFO have been known to need stroke treatment.
This clinical study includes patients who are at risk of an imaging-confirmed transient ischemic attack (TIA). High-risk patients include individuals with a PFO and a history of cryptogenic strokes or TIAs.
If you are between 18 and 59 years old and interested in participating in our study, please call our Clinical Research Department at (305) 682-7261.
Understanding stroke
A stroke is a serious medical condition that requires immediate emergency care, which is why being knowledgeable about stroke can help save a life.
Types of stroke
A stroke is caused by interrupted blood flow to part of the brain. When blood flow is stopped, that part of the brain can't receive oxygen and other nutrients. This causes brain cells to die and can result in permanent damage, even death.
There are different types of strokes, including:
Hemorrhagic stroke: when a blood vessel ruptures and blood leaks into the brain
Ischemic stroke: when a blood clot blocks blood flow to part of the brain
Transient ischemic attack (TIA) or "mini stroke": when there is temporary interruption of blood flow to part of the brain
---
Stroke symptoms
It's important to be able to recognize signs of a stroke so you can act quickly when they occur. Common stroke symptoms include sudden:
Confusion
Dizziness
Loss of balance or coordination
Numbness, weakness or paralysis of the face, arm or leg (especially on one side of the body)
Severe headache with no known cause (may be accompanied by pain in the face or stiffness in the neck)
Trouble seeing in one or both eyes (such as blurred, blackened or double vision)
Trouble speaking
Trouble walking
The symptoms of a TIA are the same as those of a stroke, but they usually last only a few minutes. If you think you are experiencing a stroke, don't drive. Call 911.
---
Stroke risk factors
There are certain factors and conditions that may put you at risk for stroke. However, some of those conditions can often be treated. Some of the major risk factors for stroke include:
Being 55 years old and older
Having a family history of stroke
Having atrial fibrillation (AFib)
Having diabetes
Having heart disease
Having high blood pressure
Having high cholesterol
Having poor circulation
---
Dr. Robert Cubeddu Discusses PFO's And Blood Pressure
Dr. Cubeddu, a specialist in interventional cardiology, explains PFOs, blood pressure, and the possibility of stroke.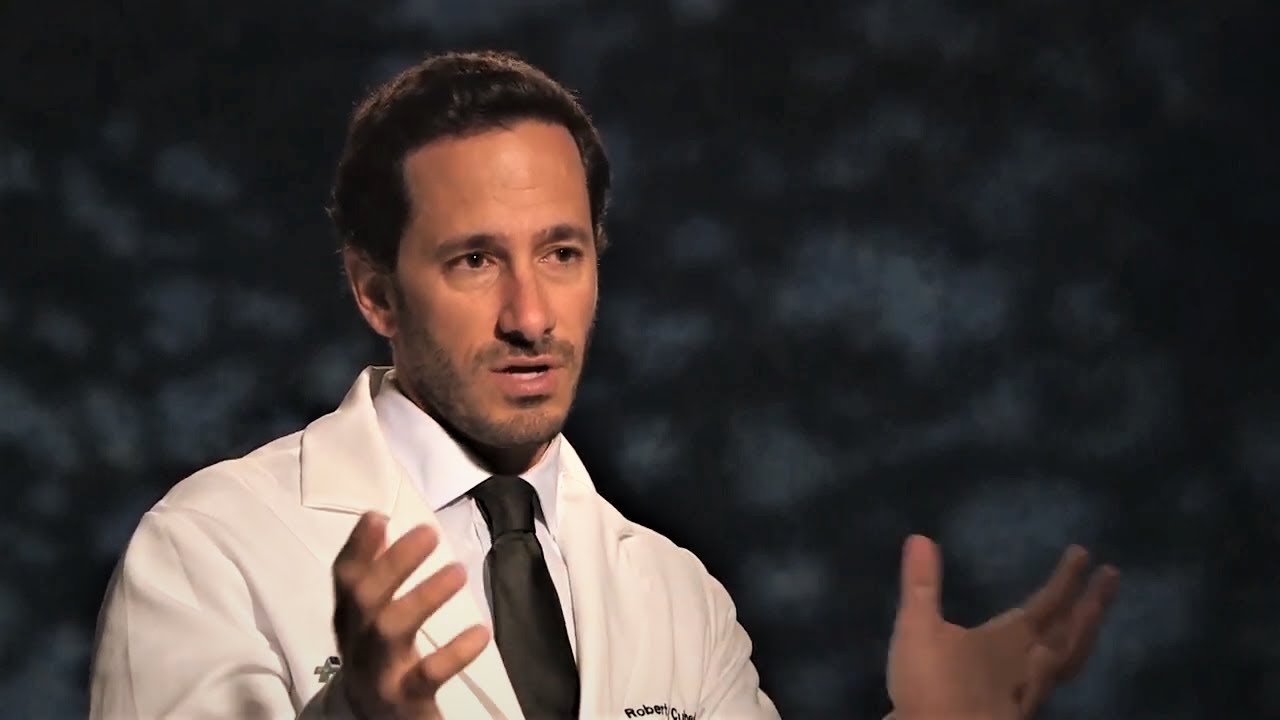 The Healthy Living Blog
Fresh knowledge and insights in and around healthcare industry.
Looking for a Location?
We also offer quality care at these other locations in our extended network.