Emergency care
Emergency care is the treatment of emergent medical conditions. It is generally performed in an emergency room, but can also refer to treatment in an ambulance. In addition to life-threatening conditions, emergency medicine physicians may treat patients with injuries or infections.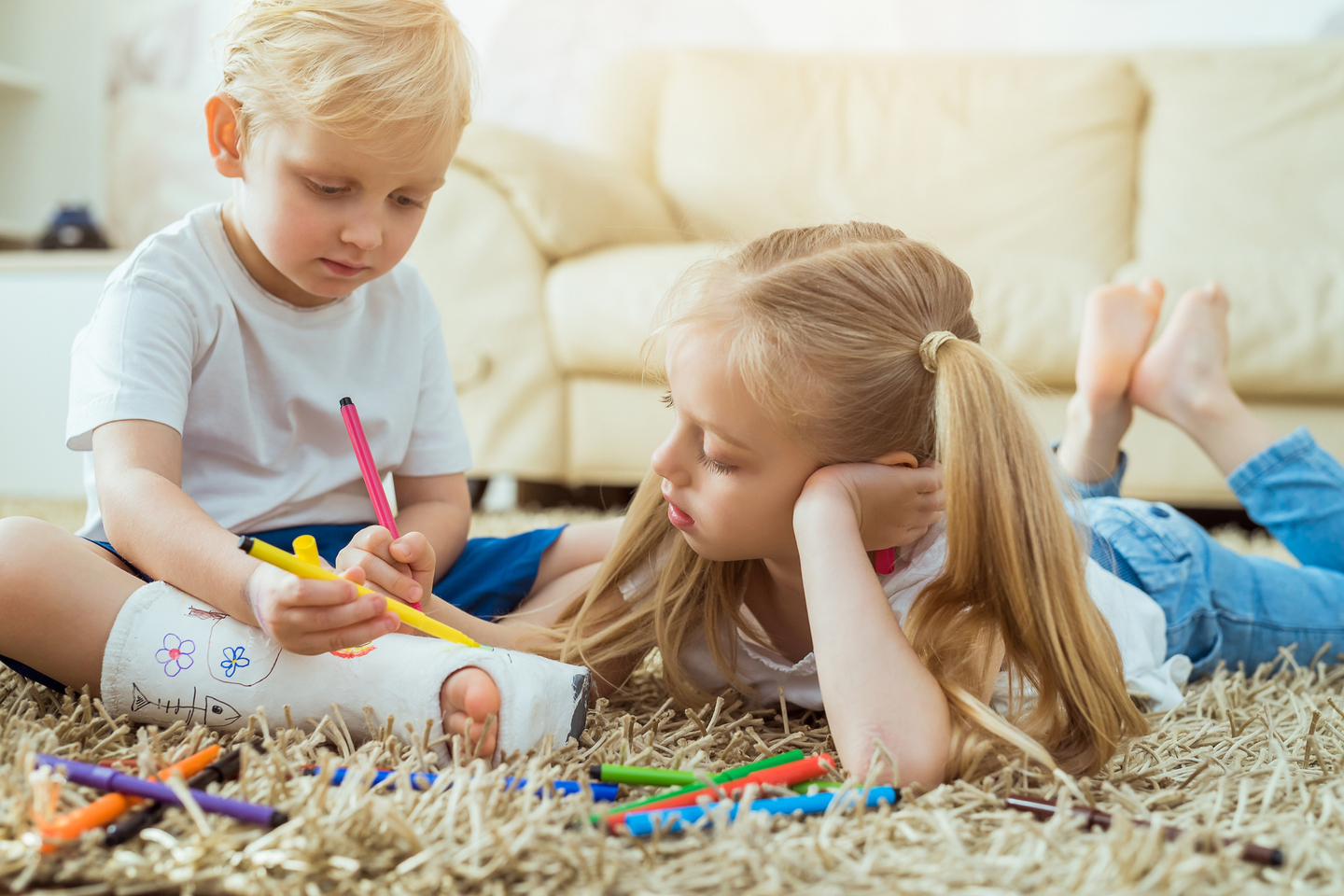 Emergency services in Davie, Florida
When you are experiencing a medical emergency, it's crucial to seek advanced care as soon as possible.
At HCA Florida University Hospital, our emergency room (ER) is open 24/7 and prepared to treat patients facing a wide range of conditions, from heart attacks to broken bones. We are proud to offer the emergency medical care you need in a leading-edge facility. Our emergency care doctors and nurses will work together to make sure you receive the attention you need to get better.
Our emergency room services
When you need prompt emergency care, you can trust our hospital to provide the diagnosis and treatment you need.
Our 16-bed emergency room is a state-of-the-art facility equipped with advanced equipment and a compassionate team standing ready to treat you or a loved one. If you need continued care after your initial treatment, we offer comprehensive heart care, orthopedic services and neurological care. We are also able to seamlessly transfer patients to our intensive care unit (ICU) when needed.
Shorter emergency room wait times
When it comes to emergency care, our goal is to continually work toward enhancing the care you receive while reducing our wait times. This ensures you get the care you need when you need it most.
Our wait times are updated every 30 minutes and are available on our website.
To find out the wait times of the HCA Florida emergency room nearest to you, check the top of our website or text "ER" to 32222.
Note: Message and data rates may apply. Emergency room wait times are approximate and provided for informational purposes only
Common emergent conditions that bring adults and children to our ER include:
Abdominal pain
Animal bites
Asthma attacks
Chest pain in adults
Croup in children
Cuts, abrasions and deep bruises
Difficulty breathing
Fainting, sudden dizziness or weakness
Fever not controlled with medication in children
Injuries requiring stitches
Low-speed motor vehicle accidents
Minor burns
Minor head injuries
Possible broken bones, strains and sprains
Psychiatric emergencies
Sudden or severe pain
Vomiting and diarrhea
When to go to the emergency room
We understand it can be hard to know what type of medical care you need, like whether you should go to the emergency room or wait for your doctor's office to open.
Conditions
We want you to feel secure about your choice for care, which is why we've created a list of symptoms that may indicate you need to visit the emergency room:
Back pain, when it is unbearable or accompanied by fever, numbness, weakness, confusion, slurred speech, vision loss or loss of control over bladder or bowels
Broken bones, when the pain is severe or there is a visible deformity
Chest pain, when it is crushing or squeezing and accompanied by other heart attack symptoms, such as shortness of breath or nausea
Concussion, when you have lost consciousness, even briefly, or experience amnesia, vomiting, slurred speech or a seizure
Flu, when symptoms become severe, such as having trouble breathing, vomiting uncontrollably or becoming dehydrated
Side pain, when it is severe and occurs in the lower right stomach, side or back or is accompanied by fever, nausea, diarrhea or blood in the urine
Stomach pain, when accompanied by a hard or tender stomach, nausea, shortness of breath, fever or irregular heartbeat
Trouble breathing, when breathing stops, is noisy or high-pitched and comes with pain in the chest or severe shortness of breath
If you are unsure if your symptoms require an emergency room visit, you can speak to a nurse 24/7 by calling our Consult-A-Nurse® team at (561) 548-4535.
What to expect at the emergency room
When you get to the emergency room, one of our triage nurses will assess your symptoms and vital signs.
Next, a registration clerk will collect your insurance card (if available) and other information. We medically screen, evaluate and stabilize all patients — whether or not they have insurance or are able to pay.
Anyone who has severe, life-threatening illnesses or injuries will be treated first. Otherwise, patients will be treated in the order they arrive.
Before discharge, we encourage you to ask our emergency care teams any questions you have. It is also useful for you to keep all of your paperwork, discharge information and medicines or prescriptions together after you leave the emergency room.
After discharge, our emergency department staff will reach out to your primary care provider to ensure they are updated on your care.
What to bring to the emergency room
When coming to the emergency room, we recommend you bring:
A list of medicines you currently take
A list of known allergies
Copies of results from recent medical tests, if available
Personal care preferences and restrictions
A responsible adult or phone number for someone to contact
Jovaughn's ER Experience at University Hospital
In times of emergency, you need access to experts who can get you back on your feet. Hear about the accident that brought Jovaughn to the Emergency Room at University Hospital and see how he is doing today.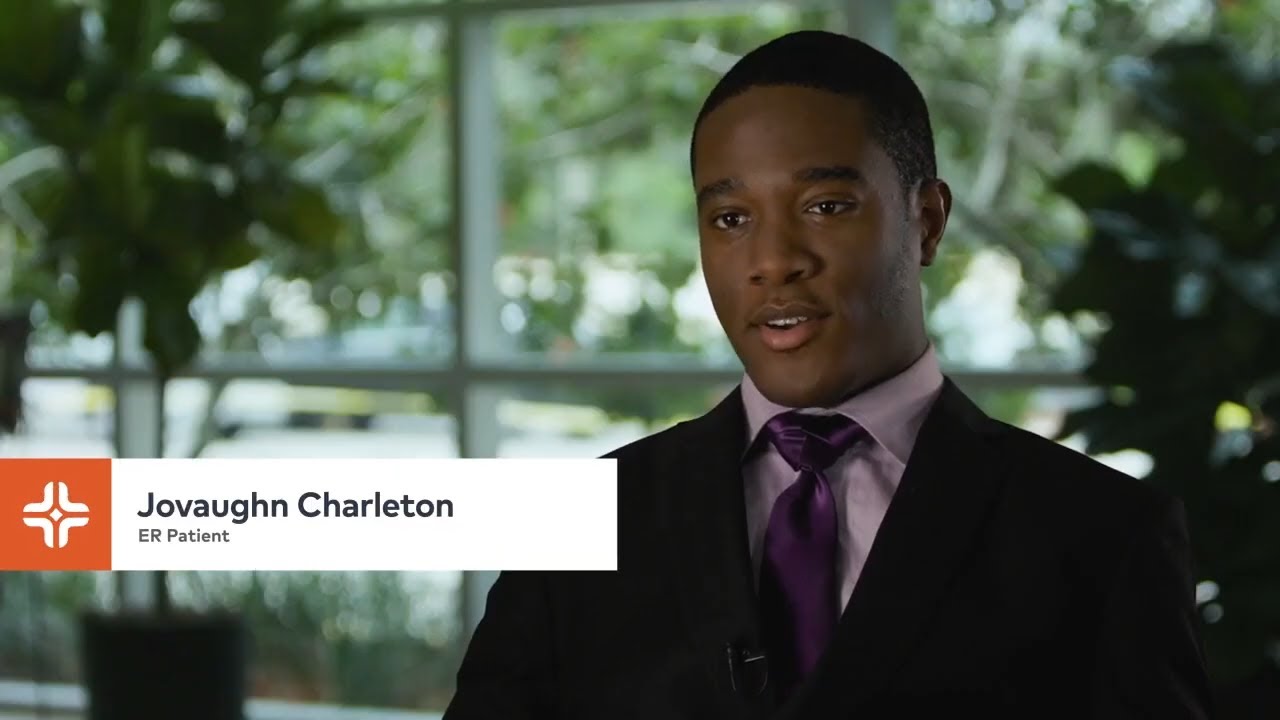 Emergency Care Blog
Fresh knowledge and insights in and around healthcare industry.
Your child has a concussion. Now what? 
What you need to know about recognizing telltale signs, knowing when to seek medical help and following the necessary steps to ensure a safe and effective recovery.
Looking for a location?
We also offer quality care at these other locations in our extended network.