ICU
The ICU, or intensive care unit, is the department of the hospital where critically ill patients receive treatment, specialized care and close monitoring by a multidisciplinary medical team.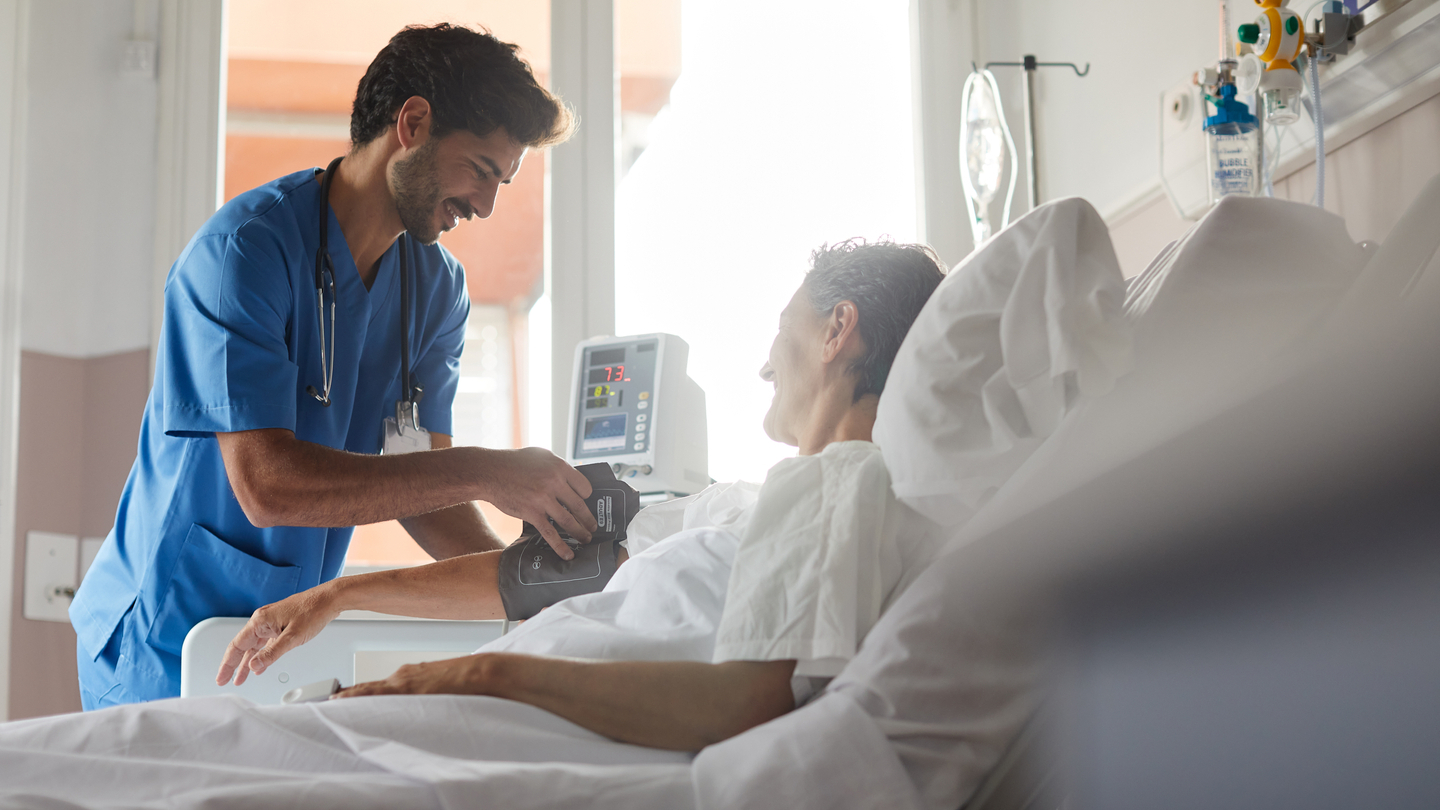 Intensive care unit (ICU) in Davie, Florida
Intensive care needs personalized and compassionate care, and we have all that and more in one convenient location.
The intensive care unit (ICU) at HCA Florida University Hospital provides enhanced monitoring and services to treat people with critical conditions in Broward County. Our specialized staff uses advanced medical technology and is available 24/7 to provide stabilization and support. We are committed to providing compassionate care and keeping patients and their families fully informed throughout their time in the ICU.
Our intensive care services
The ICU team at our hospital is equipped to treat the most seriously affected and medically unstable patients.
People may need intensive care for:
Heart conditions, such as very low or high blood pressure, arrhythmias or heart attacks
Lung and breathing conditions, such as acute asthma or severe pneumonia
Neurological conditions, such as strokes, seizures and spinal cord injuries
Recovery from intensive surgery
Recovery from traumatic injuries
Serious infections, such as sepsis
Advanced intensive treatment
Our goal is to ensure patients admitted to the ICU receive advanced medical care from a specially trained staff of ICU doctors and nurses. Once admitted to the ICU, a team of specialists will decide on the most effective treatment options. If a patient is conscious and of sound mind, they will be directly involved in deciding on a treatment plan.
Medical monitoring
Patients in the ICU are usually monitored by at least one piece of advanced equipment, such as a heart trace or ventilator. Our specially trained staff of doctors and nurses monitor each patient around the clock. With advanced, 24/7 monitoring technology, the staff will be alerted if a patient needs immediate attention.
Looking for a location?
We also offer quality care at these other locations in our extended network.