Imaging services
Imaging services refers to the performance of imaging exams for better visualization and treatment of medical conditions. Different exams allow radiologists and physicians to view structures and activity within the body. Imaging exams are vital for diagnosis and there are a wide range of tests that can be performed.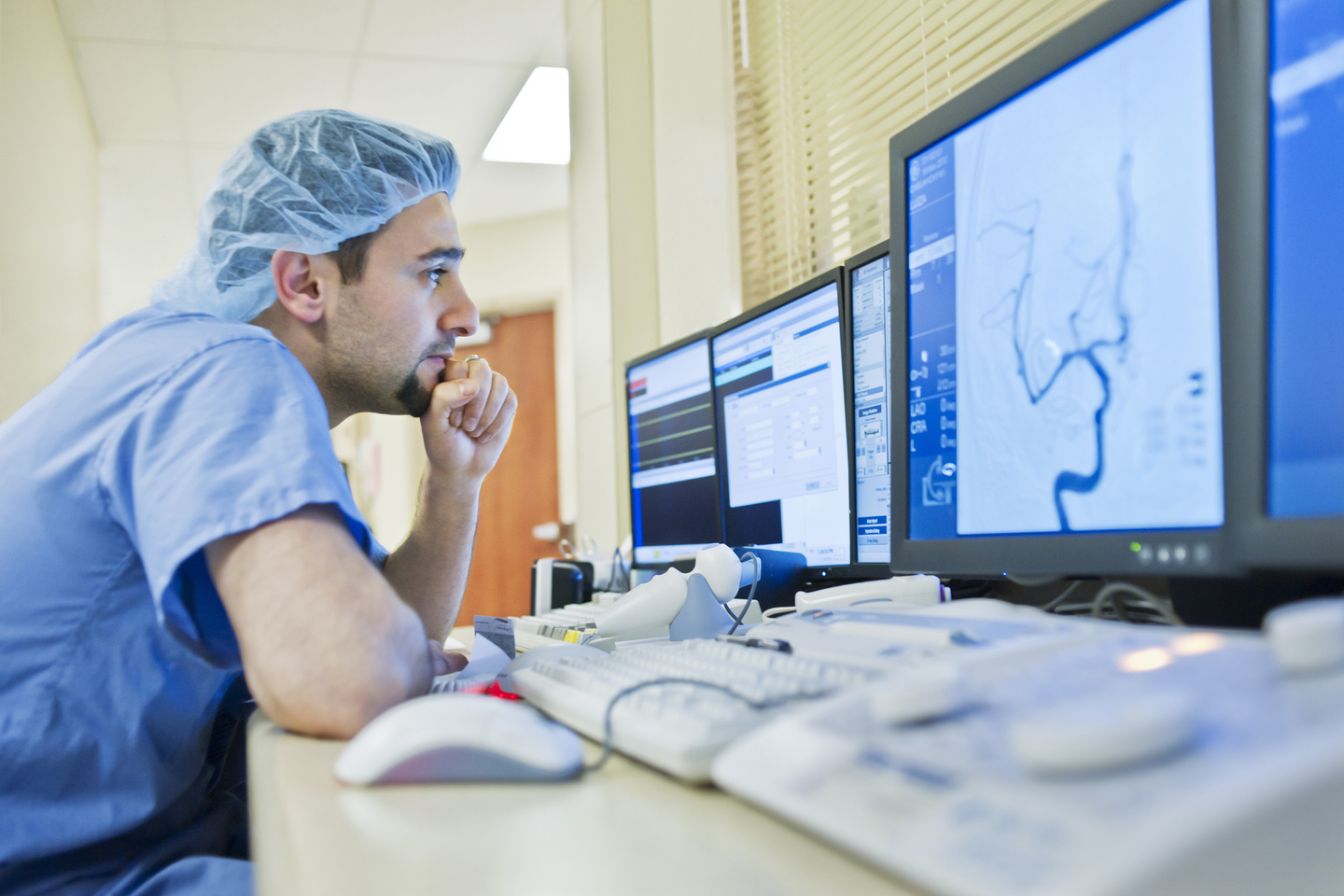 Imaging center in Tampa, Florida
The imaging department at our hospital is designed with your comfort in mind, and our friendly staff is dedicated to making your experience as pleasant as possible.
At HCA Florida South Tampa Hospital, our sophisticated imaging technology means you'll benefit from quicker, more comfortable procedures and faster, more accurate diagnoses and treatments. It also lets your doctor have immediate access to your imaging results and view them from anywhere — at home, the office or the hospital. Additionally, if you come back to our hospital in an emergency situation, your information is instantly available to you doctors and nurses for faster care.

Call our Imaging Center
To schedule an imaging appointment, please call our imaging department.
To schedule an imaging appointment, please call our imaging department.
Looking for a Location?
We also offer quality care at these other locations in our extended network.
Advanced imaging procedures
Our imaging department offers a wide range of diagnostic and advanced imaging procedures, including:
Computerized tomography (CT) scans
Digital mammograms with computer-aided detection (CAD)
Interventional radiology
Magnetic resonance imaging (MRI)
Nuclear medicine
Ultrasound
X-rays, with and without fluoroscopy
Complete breast imaging
Annual breast screening is a critical component of annual healthcare for women 40 years old and older. Early detection is one of the best advantages in fighting breast cancer. That's one of the reasons why our mammographers and radiologists are committed to providing high-quality breast imaging services that include:
Digital mammograms
Breast ultrasound
Breast MRI
Stereotactic breast biopsy
Low-dose CT scans
Intelligent dose management has been incorporated into every aspect of our CT studies. In fact, we are proud to have one of the only hospitals in our area offering the latest diagnostic imaging that includes lower patient exposure to radiation.
The way it works is that the advanced technologies at our hospital automatically calculate the best technique for each imaging exam. This delivers the lowest dose of radiation without sacrificing image quality.
Preparing for your imaging exam
If you have a scheduled appointment, please discuss the imaging exam and any special instructions with your doctor prior to your arrival. If a test is ordered while you are a patient at our hospital, your physician, nurse or technician will explain the procedure and answer any questions you have.
---
Imaging procedure guidelines
The following general guidelines will help you be prepared and comfortable for most imaging procedures:
Wear loose-fitting clothes (you may be asked to change into a hospital gown)
Do not wear items containing metal (you may be asked to remove jewelry, watches, hairpins, eyeglasses or dentures)
Ask your doctor if you need to go without eating or drinking 24 hours prior to your procedure
Tell your technologist if there is any chance you are pregnant or if you are currently breastfeeding
Tell your technologist if you are allergic to shellfish, iodine, X-ray dye or contrast agents
Be prepared to remain still for a prolonged period of time for certain procedures
---
Imaging center amenities
For the convenience of our patients and their referring physicians, we also provide:
Easy and flexible scheduling, including walk-in appointments
Convenient, nearby parking
Comfortable waiting areas with refreshments
Test results available quickly
---
Preparing for your imaging exam
Imaging procedure guidelines