Surgery
Surgery is the medical treatment of diseases or injuries with instruments used to influence the body. Surgery is used to correct injuries and improve function as a medical necessity or on an elective basis, including some plastic surgery procedures.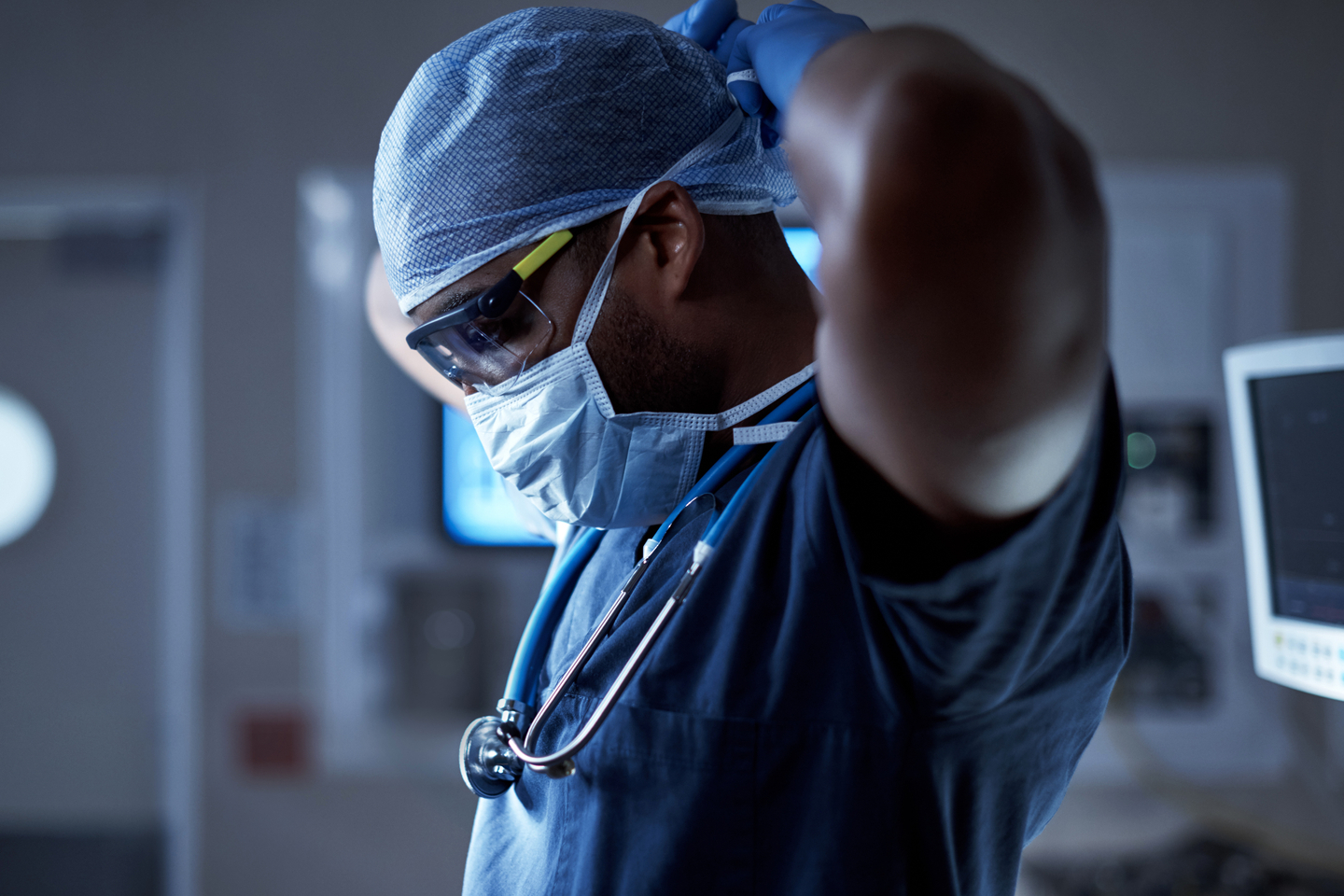 Surgeons in Sanford, Florida
Finding out you need surgery can feel overwhelming. If you require a surgical procedure, our team is here to provide you with comprehensive surgical care and support.
The Department of Surgical Services at HCA Florida Lake Monroe Hospital offers a wide range of traditional and minimally invasive surgeries. Our highly trained surgical specialists are proud to offer the community of Seminole and West Volusia counties advanced surgical care close to home. In addition to providing you with a variety of surgical services, we strive to ensure you feel comfortable and well-informed throughout your surgical experience.
Looking for another location?
We also offer quality care at these other locations in our extended network.
Our surgical treatments and services
Our multidisciplinary team of surgeons offers high-quality surgical care across a range of specialties.
Our surgical specialties
Our experienced surgeons perform a variety of surgeries, including:
Gastrointestinal surgery, including colon and rectal surgery
General surgery
Gynecologic surgery
Heart and vascular surgery
Neurosurgery
Orthopedic surgery
Podiatric surgery
Spine surgery
Urologic surgery
Gynecologic surgery
Our gynecologists offer various procedures to treat gynecologic issues, including pelvic pain and bleeding disorders. We use minimally invasive techniques whenever possible.
Some of the gynecologic procedures we offer include:
Colposcopy
Endometrial ablation
Hysterectomy
Hysteroscopy
Oophorectomy
Ovarian cyst treatment
Salpingectomy
Salpingo-oophorectomy
Uterine fibroid treatment
Uterine prolapse treatment
Vulvectomy
Heart and vascular surgery
Our cardiology program offers the surgical expertise of interventional cardiologists and cardiovascular surgeons skilled at performing leading-edge heart and vascular surgeries.
Some of the heart and vascular procedures we offer include:
Angioplasty
Atherectomy
Cardiac ablation
Cardiac catheterization, including coronary angiography and peripheral artery catheterization
Cardiac resynchronization therapy
Cardioversion
Cardioverter-defibrillator and pacemaker insertion, removal and repair
Carotid endarterectomy
Coronary angioplasty
Coronary artery bypass, including on- and off-pump cardiopulmonary bypass
Endovascular vein harvesting
Left atrial appendage closure (LAAC) device implantation
Maze procedure for atrial fibrillation
Open-heart surgery
Stent placement
Valve repair and replacement, including transcatheter aortic valve replacement (TAVR)
Orthopedic surgery
When noninvasive treatment options cannot relieve your back joint pain, orthopedic surgery can be an effective option. Our orthopedic surgeons are skilled at performing a range of surgeries.
Some of the orthopedic surgeries we offer include:
Hip resurfacing
Partial knee replacement
Spine surgery
Total hip replacement
Total knee replacement
Total shoulder replacement
Spine surgery
Our spine surgeons offer a variety of spinal procedures to treat conditions affecting the neck and back. Some of the spine surgeries we provide include:
Cervical and lumbar fusion
Cervical discectomy
Kyphoplasty
Laminectomy
Microdiscectomy
Minimally invasive surgery
Our surgeons are skilled at performing complex procedures using advanced technology and minimally invasive surgical methods, such as laparoscopy and robot-assisted surgery.
Minimally invasive surgical options
Some of the minimally invasive surgical options are surgeons offer include:
Arthroscopic surgery
Endoscopic surgery
Laparoscopic surgery
Laser surgery
Microscopic surgery
Robot-assisted surgery
Stereotactic surgery
Robot-assisted surgery
The Robotics Center at HCA Florida Lake Monroe Hospital equips our surgeons with robotic surgical systems for minimally invasive surgeries.
With robot-assisted surgical procedures, your surgeon has complete control over the robotic surgery system. The system translates the surgeon's hand movements into smaller, more precise movements of tiny surgical instruments. The robotic surgery system allows our surgeons to perform complex, delicate procedures through just a few tiny incisions.
Our surgeons use robotic surgery to perform the following procedures:
General surgery
Gynecologic surgery
Spine surgery
Urologic surgery
Benefits of robotic surgery
Complicated procedures that typically require large incisions and significant recovery times can now be performed with robotic surgery.
Minimally invasive robotic surgery can offer patients many benefits, including:
Fast recovery times
Minimal pain
Minimal scarring
Short hospital stay
Small incisions