Spine care
Spine specialists, who can be orthopedists or neurosurgeons, diagnose and treat injuries, trauma and diseases related to the spine. Spine care doctors also offer care for herniated disk, nerve damage, sciatica, neck pain or chronic back pain.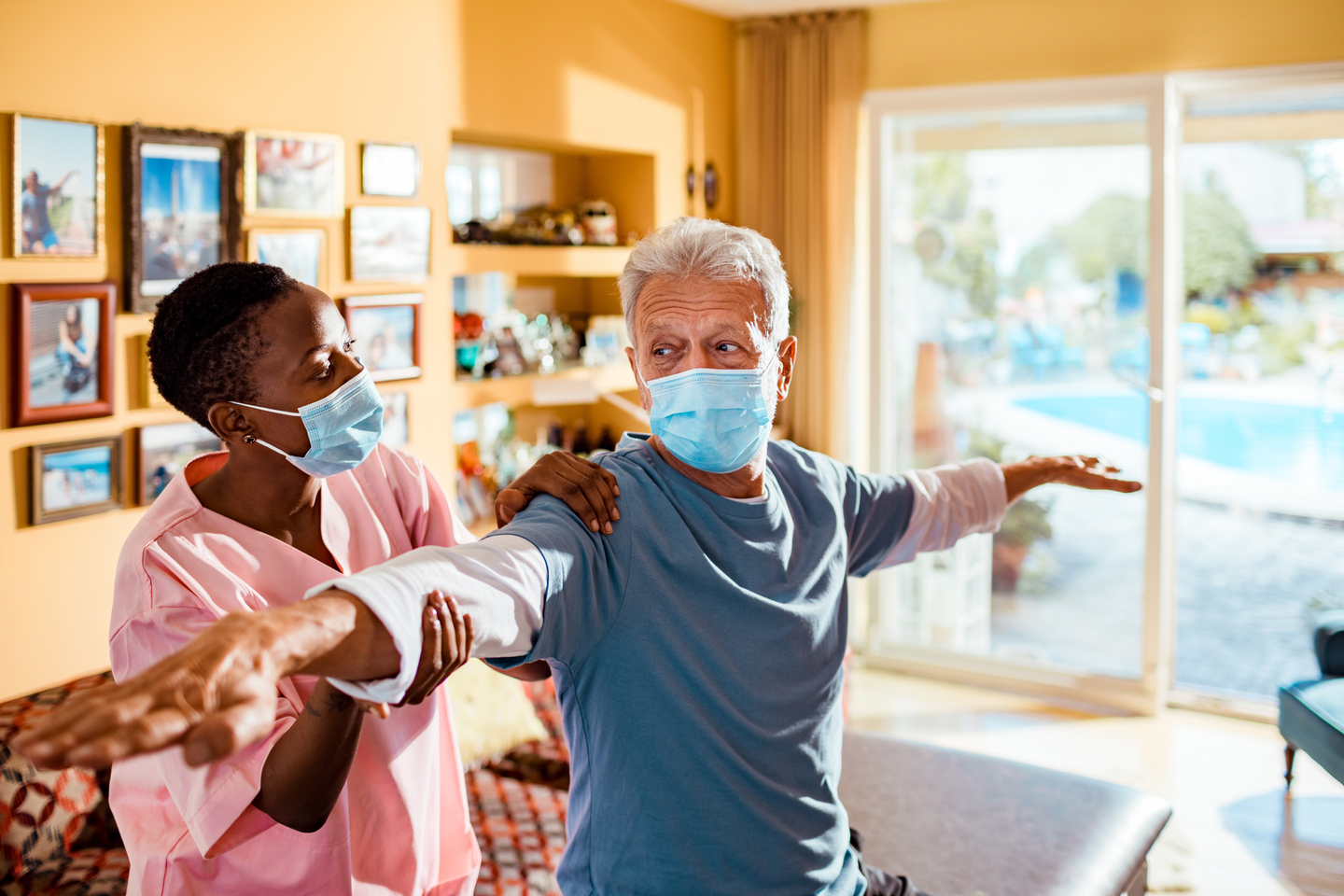 Spine surgeons in Sanford, Florida
At HCA Florida Lake Monroe Hospital's Spine Care Center, our team is committed to providing comprehensive care for your back and neck pain.
Our spine and orthopedic specialists offer a wide range of surgical treatments to help you recover from your spinal condition and get back to your active lifestyle. Our back surgeons often use minimally invasive procedures to treat spine conditions, which can offer benefits such as short recovery times and minimal scarring.
Spine conditions we treat
Many spine conditions can cause back and neck pain. We provide treatment for the following conditions:
Degenerative scoliosis
Facet osteoarthritis
Herniated discs
Kyphotic deformities
Myelopathy
Osteoporotic vertebral compression fractures
Spinal stenosis
Spondylolisthesis
Traumatic spinal fractures
Our spine treatments and services
The spine surgeons at our center will partner with you to develop a treatment plan tailored to meet your specific needs.
Diagnosing spine conditions
Our orthopedic team is dedicated to providing excellent spine and orthopedic care, and that starts with an accurate diagnosis. Back pain is a very common condition, and chronic back pain is pain that persists for 12 weeks or longer. According to the National Institute of Neurological Disorders and Stroke, about 80 percent of adults experience low back pain at some point in their lives.
Left untreated, back pain may be a symptom of a more serious medical condition. So if you are experiencing chronic or intense back pain, you should be evaluated by a physician as soon as possible.
Spine surgery
Some spine conditions can be treated with medication, physical therapy and lifestyle changes. Other spine conditions may require surgery. Our spine surgeons use minimally invasive surgical techniques to treat spine conditions.
Spine surgeries we provide include:
Cervical and lumbar fusion
Cervical discectomy
Kyphoplasty
Laminectomy
Microdiscectomy
Robotic spine surgery
Our spine surgeons treat patients using minimally invasive robotic surgery. Our robotic spine surgery system offers our surgeons a 3D virtual tool that allows them to preplan the procedure. Once the custom surgical plan is in place, our surgeons use the robotic surgical system to help them throughout surgery.
The surgeons control the robotic system during surgery. The robotic system translates the surgeon's movements into tiny movements inside the body. This allows us to perform complex operations using small incisions with great precision and accuracy.
Benefits of robotic spine surgery include:
Fast recovery
Fewer scars
Reduced pain
Small incisions
Spine surgery rehabilitation
At The Rehabilitation Center, we offer physical therapy and rehabilitation to help patients recover from spine surgery. Our inpatient rehab program offers patients specialized therapies in a therapeutic environment.
Multidisciplinary spine care
The Spine Care Center's multidisciplinary team works together to help you recover from your spine condition.
Members of our spine care team
Members of our spine care team include:
Anesthesiologists
Critical care nurses
Diagnostic testing technologists
Neurosurgeons
Nurse practitioners
Physical, occupational and rehabilitation specialists
Radiologists
Spine nurse navigator
Surgical floor registered nurses
Spine nurse navigator
At the Spine Care Center, we ensure each patient receives the best care possible, from preoperative to postoperative care coordination.
Our spine nurse navigators help each patient by working with our spine specialists to develop comprehensive and personalized care plans. Our spine nurse navigators serve as a point of contact for patients having spine surgery.
Some of the services the spine nurse navigators provide include:
Addressing any patient questions and concerns
Facilitating the necessary appointments to physician clinics
Following up with patients post-surgery
Participating in inpatient care at the hospital
Providing personalized education about procedures
Looking for another location?
We also offer quality care at these other locations in our extended network.
The Healthy Living Blog
Fresh knowledge and insights in and around healthcare industry.