Surgery
Surgery is the medical treatment of diseases or injuries with instruments used to influence the body. Surgery is used to correct injuries and improve function as a medical necessity or on an elective basis, including some plastic surgery procedures.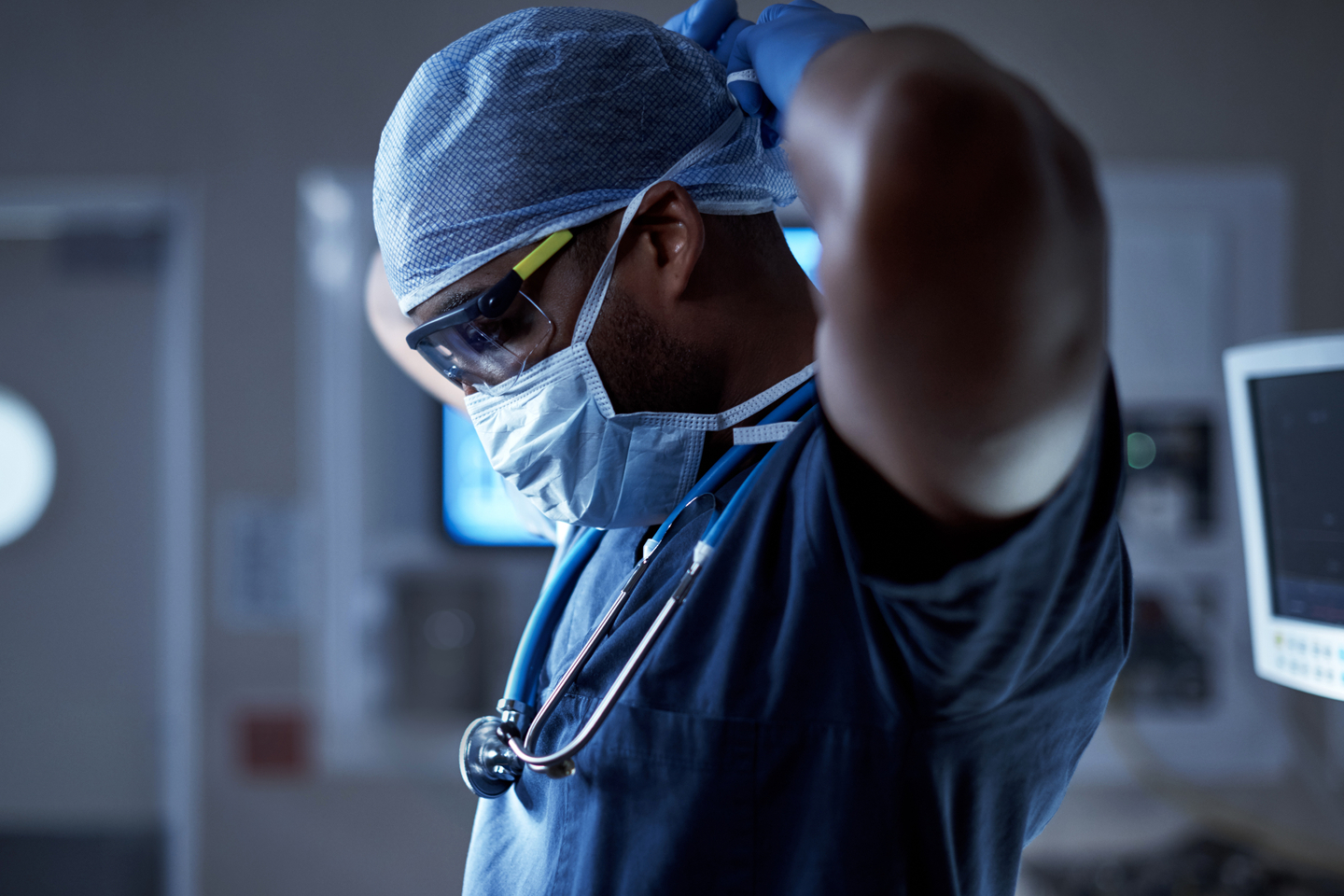 Surgeons in Panama City, Florida
From preoperative care to recovery, we provide skilled care for our patients throughout the surgical process.
At HCA Florida Gulf Coast Hospital, we give patients in Bay County access to advanced surgical techniques. Our surgeons perform various procedures, including traditional open surgery and minimally invasive procedures. If you need surgery, your surgeon and physician will work with you to evaluate a treatment plan to return you to your normal activities as soon as possible. With the surgical technology available at our facility, you can recover faster and with less postoperative pain.
Looking for another location?
We also offer quality care at these other locations in our extended network.
Related Specialities
This is the lead-in copy that can provide a reinforcing statement.
Our surgical treatments and services
Our hospital offers a multidisciplinary surgical services program.
Our surgical specialties
We provide access to surgeons in a wide range of specialties, including:
Ear, nose and throat (ENT) surgery
Gastrointestinal surgery
General surgery
Gynecologic surgery
Neurological surgery
Oral and maxillofacial surgery
Pediatric surgery
Plastic surgery
Thoracic surgery
Urologic surgery
Vascular surgery
Orthopedic surgery
We offer outpatient and inpatient orthopedic surgery. Procedures we perform include:
Foot and ankle surgery
Hand and wrist surgery
Ligament and tendon repair
Spine surgery
Sports injury repair
Total joint replacement
Our orthopedic care starts with preoperative education and continues after surgery. Through postoperative physical therapy and rehabilitation, we help our patients heal as quickly as possible.
Minimally invasive surgery
Whenever the procedure and patient's condition allow, our surgeons use minimally invasive techniques, such as laparoscopy and robot-assisted surgery. Compared to traditional open surgery, minimally invasive procedures offer many benefits, including a faster recovery due to smaller incisions.
Outpatient surgery
Outpatient surgery provides a convenient way for patients who need minor, diagnostic or therapeutic procedures to be admitted, treated and released the same day. Meanwhile, patients have peace of mind knowing the resources of a fully equipped acute-care hospital are readily available.
Registration for outpatient procedures is conveniently located in a separate area within the hospital through a dedicated entrance.