Citrus Memorial Hospital encourages families to "sleep safe"
Though the national rate of infant mortality has decreased since the 1990s.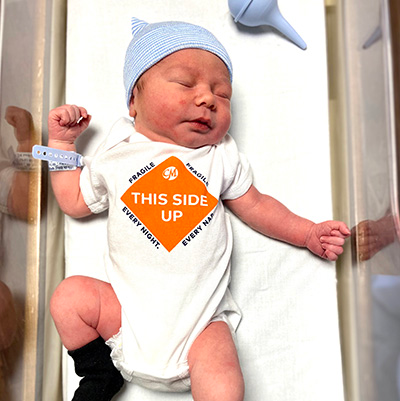 Though the national rate of infant mortality has decreased since the 1990s, infant deaths due to unsafe sleep practices have not ceased. The caregivers at Citrus Memorial Hospital think that may be due to confusion over the best way to put babies down for a nap.
"Every family should have access to the tools they need to give their baby the best start in life," said Citrus Memorial Hospital CEO Ginger Carroll. "That's why our Women and Baby Center provides childbirth education classes that teach parents about everything from labor and delivery to the immediate post-partum period and transitioning to home. But, bringing a new life into the world is overwhelming and there is a lot of information to retain. In order to bring parents' attention to a major risk factor for Sudden Infant Death Syndrome we decided it was time to make a visual statement."
That statement comes in the form of a onesie.
"Our families all receive a onesie and informational card that remind them babies should sleep on their backs," said Women and Baby Center Director Tammi Robinson. "It's hard to miss the bright orange 'this side up' emblazoned across the front."
Robinson recommends following four tips to ensure babies are safest while they sleep:
Place your baby on his or her back for all sleep times—naps and at night.
Use a firm sleep surface such as a mattress in a safety-approved crib.
Keep soft bedding such as blankets, pillows, bumper pads and soft toys out of baby's sleep area.
Have baby share your room but not your bed.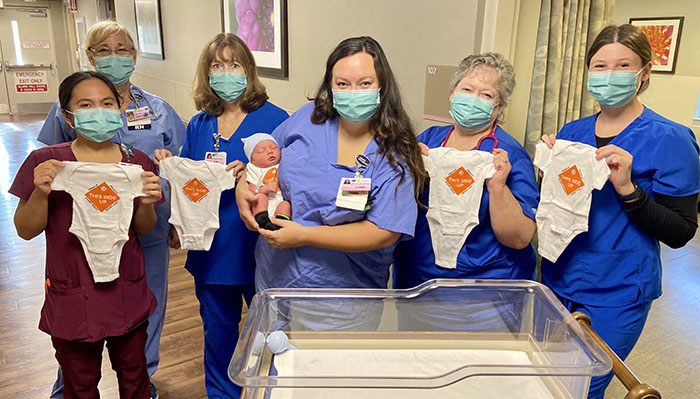 Location:
HCA Florida Citrus Hospital
Related Newsroom Articles