Breast health
From regular checkups and screenings to the latest imaging technologies and treatments, you can access all our expert breast care services at our convenient location.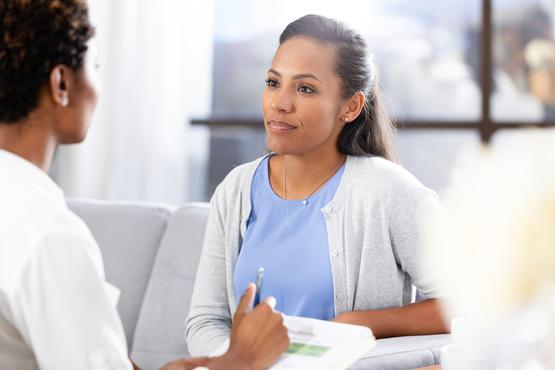 Breast health center in Port St. Lucie, Florida
When you need breast care in Port St. Lucie, the breast health specialists at HCA Florida St. Lucie Hospital are here for you.
Our Mammography Department offers easy access to advanced breast imaging services, including mammography. Through preventive breast care, such as breast cancer screening, we can detect breast cancer in its earliest stages and help you maintain your breast health.
Screening mammogram
You can now schedule a screening mammogram online.

You can now schedule a screening mammogram online.

Related specialties
Learn about our related specialties
Breast imaging services
Because breast cancer is most treatable when identified in its earliest stages, regular breast screening is a vital component of women's health care.
Our breast center offers advanced breast cancer screening services to aid in early detection for women on Florida's Treasure Coast.
Our breast imaging services include:
Breast magnetic resonance imaging (MRI)
3D mammography
2D mammography
Mammograms
We offer 3D and 2D mammography systems, which are both designed to meet a broad spectrum of clinical needs — from screening and diagnosis to pre- and postoperative care. A 3D mammogram takes multiple images of the breast from different angles. A computer then combines the images to create a three-dimensional picture of the breast, giving doctors a clearer view of the breast tissue, at the same radiation dose as a 2D mammogram. This 3D system features the newest advances in technology designed to optimize and enhance image quality. A 2D mammogram takes two pictures of each breast — one from the side and one from above.
Our mammography systems offer advancements in breast imaging, including patient comfort and giving the radiologist enhanced reading capability for better visualization across the entire breast. They're also designed to image the breasts in both female and male patients.
Benefits of mammograms
Mammography at our hospital offers the following patient benefits:
Average exam time for mammograms can be reduced up to 50 percent compared to traditional film-based mammograms
Compression speed of the paddle slows when coming into contact with the breast, providing enhanced patient comfort
Ergonomic compression paddle shapes to the breast, optimizing the tissue presented for imaging
Narrow tube design allows for easy and relaxed positioning during the exam
Easy wheelchair access to the system
Computer-aided detection (CAD) helps the physician identify suspicious areas and assists in earlier detection of breast cancer
Better visibility of the breast, particularly near the skin line, the chest wall and in women with dense breast tissue
Digital capability allows for image quality checks within seconds after exposure, giving physicians and technologists the ability to confirm image quality before the patient leaves the exam room
Advanced digital capabilities allow for breast images to be reviewed electronically for improved result turnaround times
Electronic archiving of patient images means easier retrieval and transmission of patient information to healthcare providers
Coming to our breast center
Our mammography department is located in the Family Health Center in suite 300, directly across the street from our main hospital building.
Our hours of operation are:
Monday through Friday
8:00am to 4:00pm
Looking for another location?
We also offer quality care at these other locations in our extended network.
The Healthy Living Blog
Fresh knowledge and insights in and around healthcare industry.
How to choose where to give birth  
When you're expecting a baby, the key isn't just finding the best OBGYN and hospital – it's finding the best OBGYN and hospital for you.