Pain management
Pain management tools are often utilized in treating chronic pain, acute pain and pain associated with long-term illness, like cancer. It may include interventional procedures, medications, therapies, injections and more in an effort to manage pain.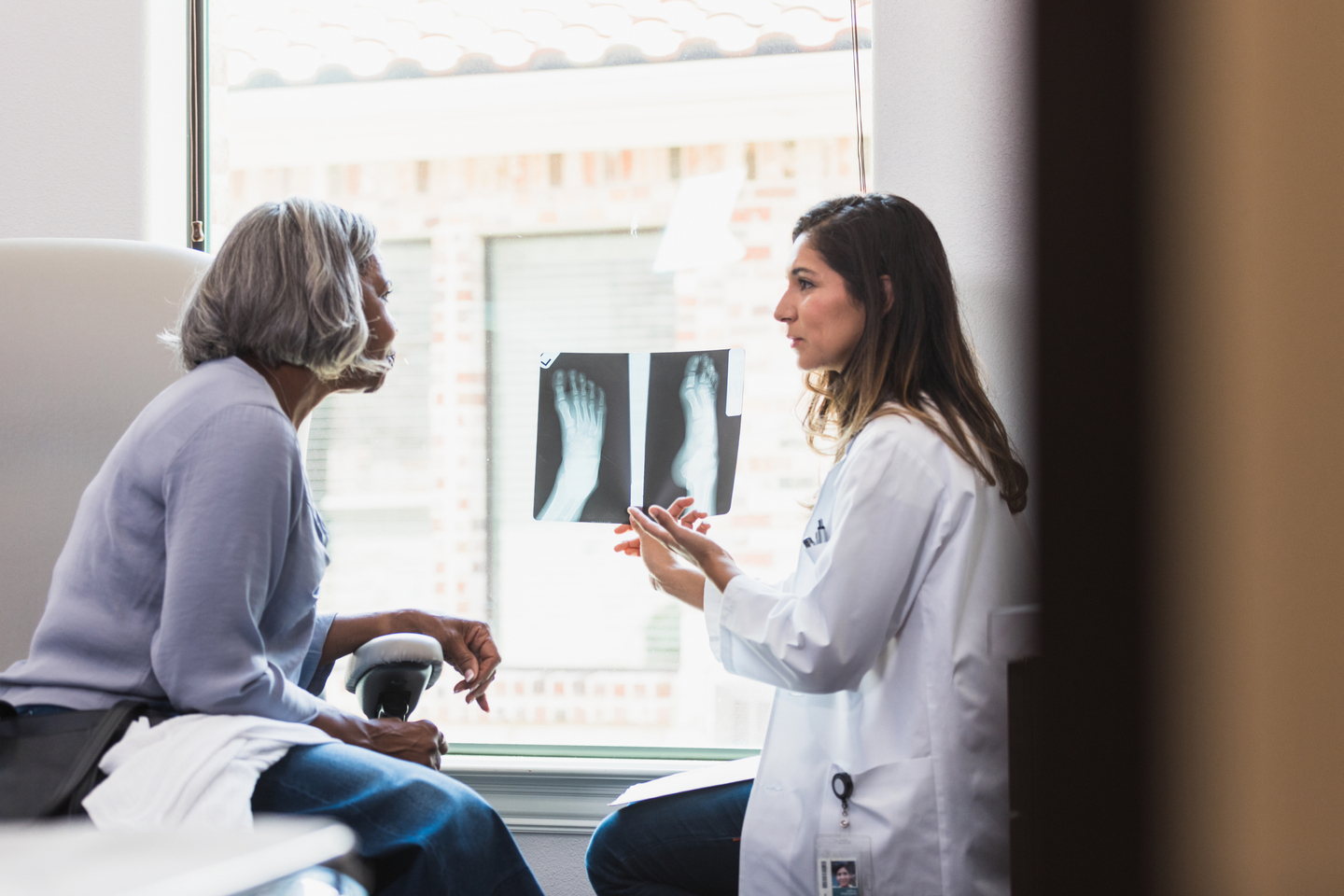 Pain management center in West Palm Beach, Florida
The Center for Pain Care at HCA Florida JFK North Hospital provides compassionate and respectful treatment for patients who have acute and chronic pain.
We take pride in our professional treatment methods. This includes an accurate assessment and diagnosis and offering effective and appropriate rehabilitation. Our goal is to provide comprehensive treatment for patients suffering from various types of acute and chronic pain. As part of this, we work with you to learn how to function productively while increasing your endurance, strength and flexibility.
Looking for a location?
We also offer quality care at these other locations in our extended network.
Pain disorders we treat
We strive to reduce or completely relieve your pain. Among the types of pain and painful conditions we treat include:
Cancer pain
Cervical (neck) strain
Complex regional pain syndrome (CRPS)
Low back pain
Myofascial syndrome
Neuropathic pain
Pancreatic pain
Post-herpetic neuralgia
Reflex sympathetic dystrophy
Sciatica
Our pain treatment and management services
Our physicians are dedicated to helping you find relief via the following treatments:
Treatment for chronic back pain
We can help you recover from chronic back pain using various management and treatment programs.
Our surgical options for back pain relieve include minimally invasive disc surgery as well as:
Fluoroscopic-guided epidural injections — a procedure that uses fluoroscopy to deliver medication to the cervical, thoracic or lumbar areas for spinal pain
Implantable therapies — pain management techniques, including dorsal column stimulators and subarachnoid pumps, used to manage chronic pain symptoms
Neurolytic blocks — a nerve block, which involves the application of heat, ice or chemicals to relieve pain in cancer patients
Neurolytic splanchnic blocks — a nerve block used to manage internal organ pain, such as pancreatitis
Radiofrequency ablation (RFA) — a treatment using radio waves to reduce pain in the head, neck and face
Sympathetic blocks — an injection of a local anesthetic to alleviate pain from sympathetic dystrophy
Vertebroplasty — a procedure used to treat vertical compression fractures
Pain management specialists
Dedication and teamwork help us provide effective reduction of pain at its source. That is why our pain management team of specialists includes:
Neurologists
Anesthesiologists
Orthopedic surgeons
Occupational therapists
Physical therapists
Nurses
Psychologists
---