Wound care
Wound care involves medical intervention to heal a wound after injury. Specialized treatment is provided for wounds that are non-healing or refuse to heal on their own. To promote healing, learning how to properly dress and care for wounds is vital.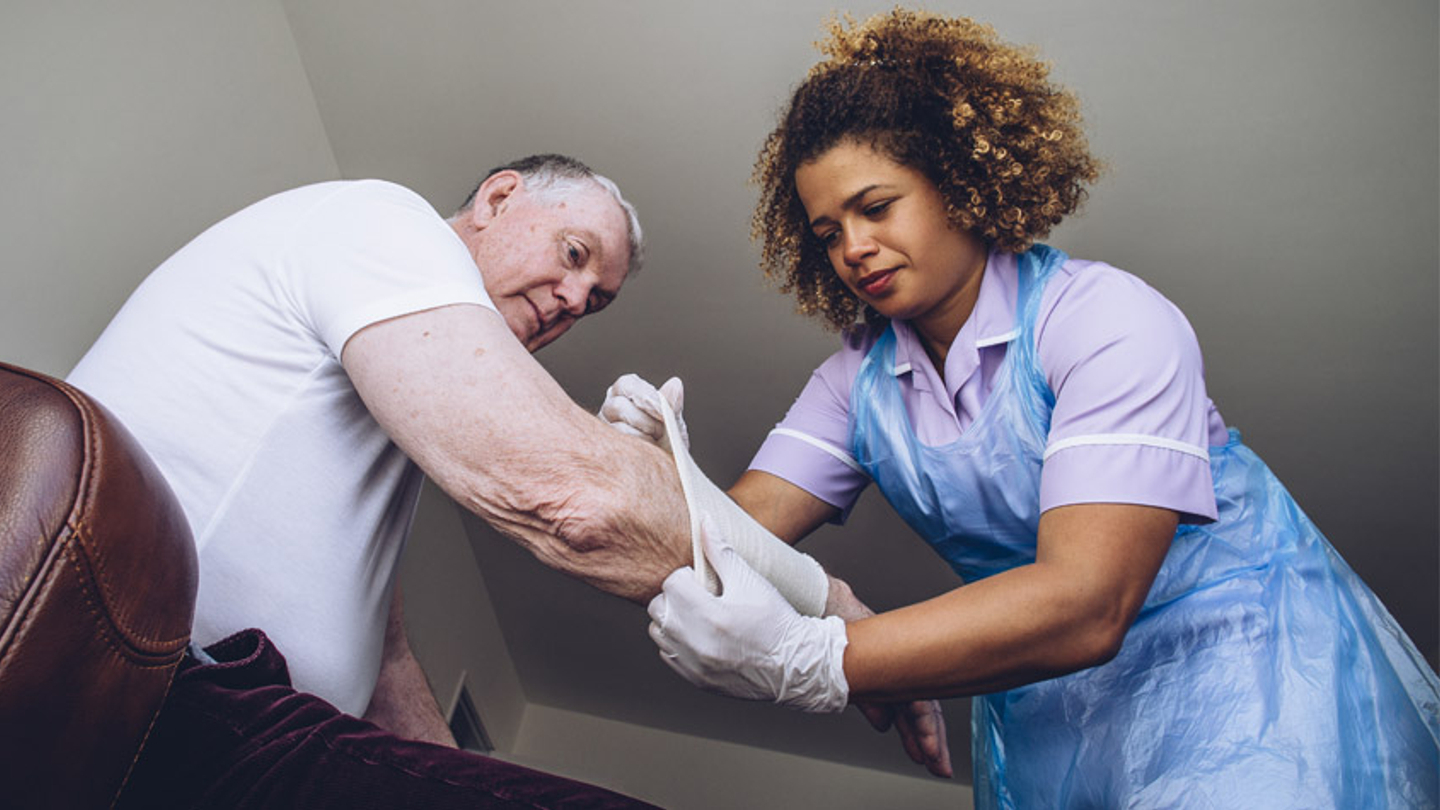 Wound care in Tallahassee, Florida
Our burn center provides high-quality care for minor to severe burns, as well as treatment for extremity injuries and skin disorders, among others.
At HCA Florida Capital Hospital, our specialized wound care team — comprised of surgeons, nurse practitioners and physician's assistants — provides outpatient care for many types of burns ranging in severity. Our comfortable clinic offers advanced medical treatments, including hyperbaric oxygen therapy (HBOT), helping you heal fully and as efficiently as possible.
Looking for another location?
We also offer quality care at these other locations in our extended network.
Our wound care services
As the only outpatient burn clinic in Florida Panhandle region, we deliver excellence in treatments for chronic and non-healing wounds, skin disorders and injuries.
Our burn care program
If you are experiencing a first, second, third or fourth-degree burn, we offer treatments that will help you heal and return to daily life. We treat various types of burns such as those from radiation, chemical contact and frostbite.
Additional wound care services
Our wound care clinic can also treat skin and soft tissue disorders as well as injuries to your hands and other extremities. We offer hyperbaric oxygen therapy (HBOT) for chronic and non-healing wounds, as well as plastic and reconstructive surgery for those who have suffered an injury or burn.