Addiction treatment
Help is available for people struggling with drug or alcohol addiction. Treatment is different for each person but may include inpatient and outpatient rehab, therapy and support groups.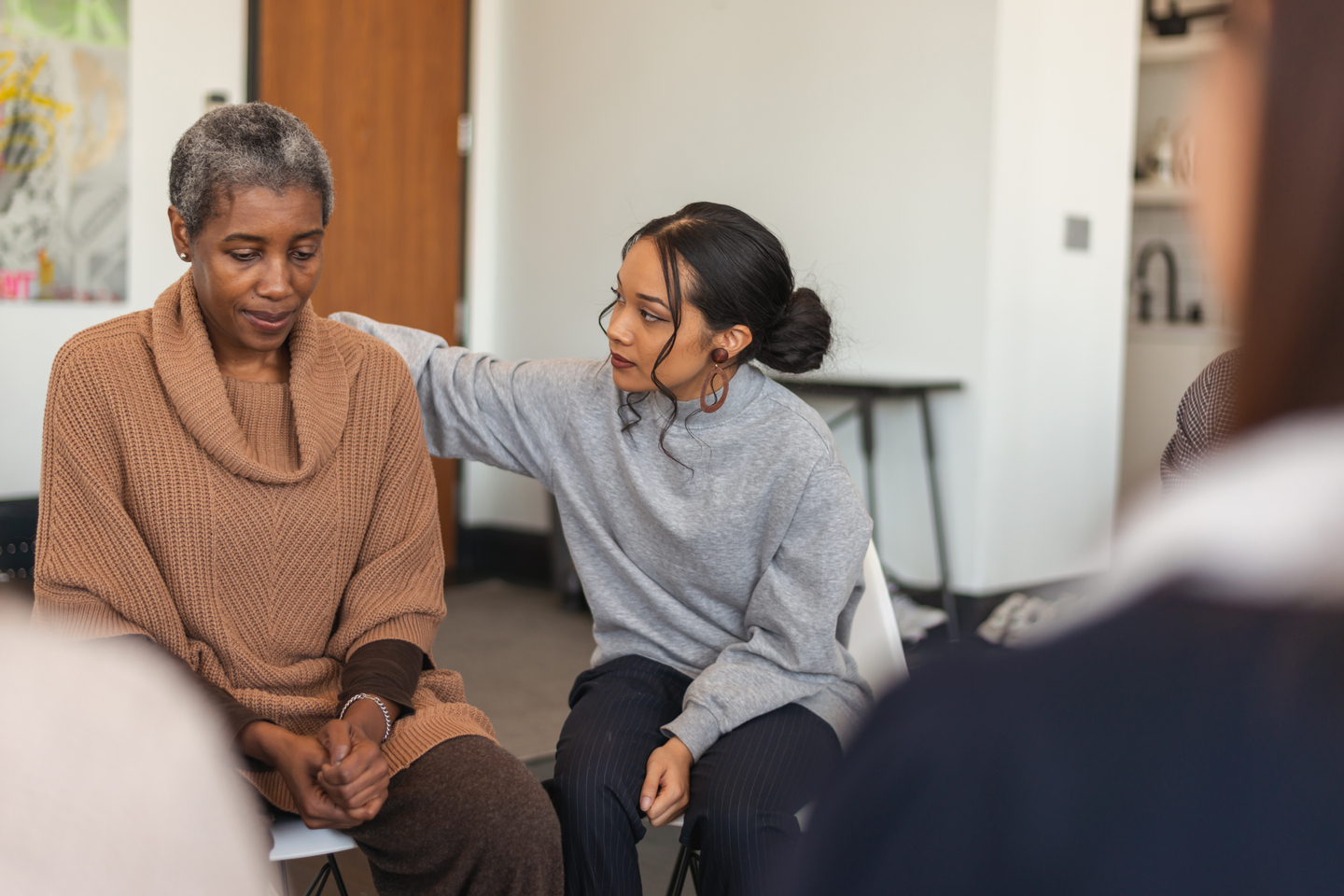 Substance abuse rehabilitation center in Tampa, Florida
No matter what type of addiction you suffer from — whether it's drugs, alcohol or other substances — we welcome everyone to begin the healing process at The Oasis.
The Oasis is HCA Florida South Tampa Hospital's dedicated substance abuse recovery center. It is located on the campus of HCA Florida West Tampa Hospital. We are proud to be Hillsborough County's leading hospital-based detoxification (detox) unit. Our staff is dedicated to providing the behavioral health care and skills you need to get sober and stay sober.
Hospital-based addiction treatment
If you need mental health help and support, we are here for you — call us for preadmission screenings, insurance verification and start the journey to recovery.
If you need mental health help and support, we are here for you — call us for preadmission screenings, insurance verification and start the journey to recovery.
Related specialties
Learn more about our related specialties
Our drug and alcohol addiction treatment services
As part of how we promote sobriety, we prioritize helping each person regain their life through a variety of therapy programs and appropriate medical care.
How do we treat?
People suffering with addiction will give up their family, career, even their life for drugs or alcohol, all while feeling guilt and remorse for their actions. As one of the few medically supervised detox programs in the region, we help break this pattern and restore lives.
The Oasis provides patients with many treatment modalities and interventions tailored to the individual and their needs. Addictions are more than biochemical in nature. They are physical, mental, social and spiritual, often requiring a multi-faceted team approach to facilitate recovery. At the Oasis, our ability to address each of these areas in one affordable inpatient setting removes barriers people often encounter to get the help they need. Because we are a medically based unit, we can accept people with the most severe addictions, including patients other programs will not admit due to associated medical conditions.
Inpatient detoxification
Detox is one of the most difficult obstacles for patients seeking help for their addiction. It is one of the first and most important steps for many who are seeking relief from the crippling effects of drugs and alcohol. Our detox is an inpatient service provided to assist patients with the dangerous, sometimes life-threatening symptoms of withdrawal from certain drugs and/or alcohol. Patients are monitored 24 hours a day by our medical team to ensure safe and effective treatment of withdrawal and symptoms. While there is no set duration of detox, we typically see patients detox within one to three days. The amount of time the patient spends in detox is determined in consultation with the medical team.
All patients meet with a team of professionals. The psychiatrist rounds daily, social workers, discharge planners and nurses are available, with nurses available 24/7. The unit has a daily activity schedule, including group therapy and various activities. Individual therapy is also available if needed.
The average length of stay is five to seven days, but this varies based on each individual's needs and the substances used.
While detox is an important step in recovery for most people, it is often not enough. Therapy treatment is often critical after detoxification for a successful recovery. During inpatient treatment, our discharge planners work to ensure patients receive an after care plan tailored to their specific needs. This may include residential or outpatient care services.
Additional services and amenities
Through our behavioral health care, we provide services and amenities, such as:
Evaluation and intervention services for an initial assessment and treatment plan
Three to seven-day detox program — to detox from alcohol, opiates, benzodiazepines and other addictive substances — in a medically safe and monitored environment
On-staff certified addictionologists (physicians specializing in the medical care of patients who have substance use disorders)
Access to support groups, including Alcoholics Anonymous (AA) meetings that are held at our hospital
Connections to community resources, such as outpatient psychiatry and housing support
Family support through aftercare planning and connection to Al-Anon (program offering support for friends and family members with a loved one who is an alcoholic)
Personalized rehabilitation
The specialists at our hospital recognize the importance of an individualized treatment plan. That's why when you're in our program, you're assigned a primary counselor who is responsible for providing your dedicated care.
Following detox, you may continue with education and outpatient group therapies with our highly trained staff. We will help you do this while enabling you to maintain a healthy family and work-life balance.
Family support services
Your care is our top priority, but we recognize the important role family and friends play in supporting you. The staff at our treatment center provides a program for your friends and family. It emphasizes education within the context of family dynamics and will help them be part of your treatment plan.
Caring for a loved one with an addiction or substance abuse problem can be both mentally and physically exhausting. For this reason, The Oasis also provides support services for friends and family of our patients.
What to expect at The Oasis
When you receive care at The Oasis, your health and well-being are our top priority. Our staff will do everything they can to make sure you have all the continued care and support you need to achieve and maintain your sobriety.
Admissions
Upon admission, you receive a thorough physical examination and evaluation to determine the need for further treatment.
---
Hospital-based detox program
All of our patients are medically supervised through a safe detox and withdrawal process. This includes receiving 24/7 care from our medical staff who are trained in addictionology.
---
Daily support and care
You will participate in daily conferences with your physician to review diagnostic reports, progress, discharge status and future recovery plans. We also ensure you eat a healthy diet, so your body and mind are equally strong.
---
Certified addiction treatment
We are proud that we are certified by LegitScript, a third-party certification company, for in-person addiction treatments. This recognition indicates that we continuously meet high standards of "legality, safety and transparency."
Any time is the right time to seek the help you need. Just call us at The Oasis at (866) 933-3869 or (866) WE-DETOX.
---
Hospital-based detox program
Certified addiction treatment
Learn about addiction recovery at The Oasis at South Tampa Hospital
Regardless of the addiction, whether it is drugs, alcohol or other substances, all patients are provided with a safe environment to begin the healing process, and the skills to put their lives back together again.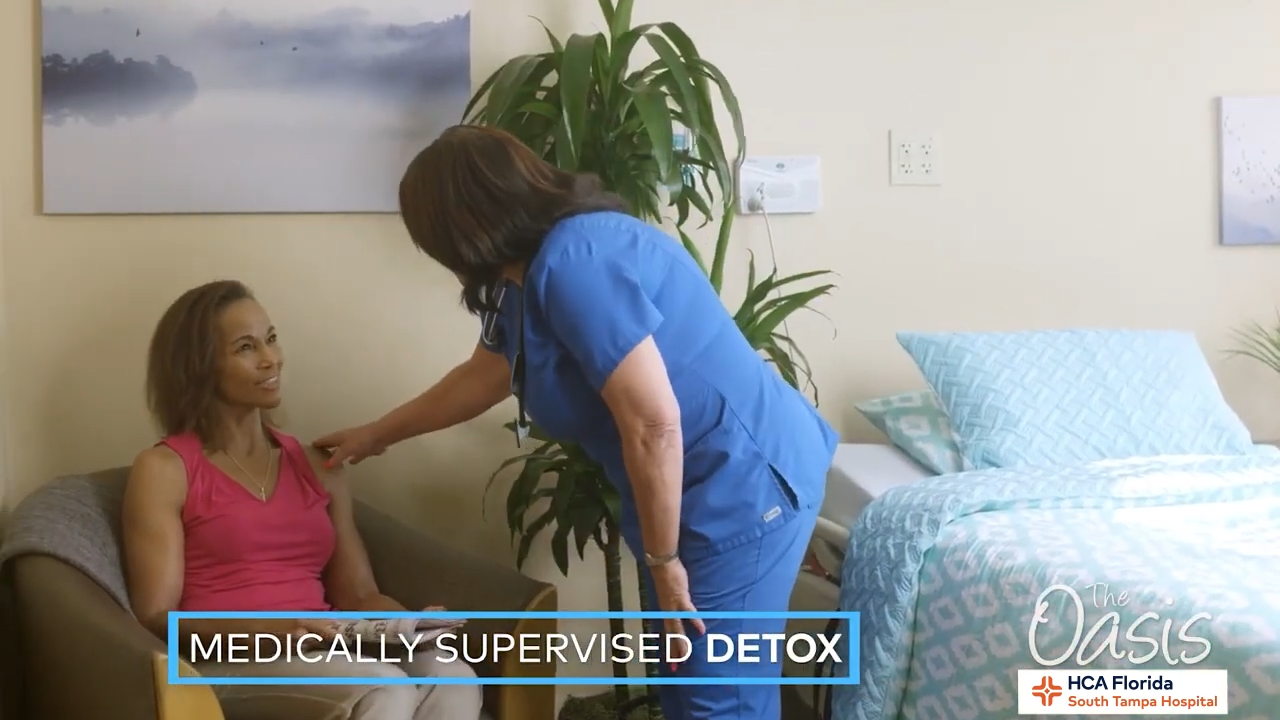 Looking for a location?
We also offer quality care at these other locations in our extended network.
The Healthy Living Blog
Fresh knowledge and insights in and around healthcare industry.