Register for an Appointment Online
You may register for surgery, tests or treatment at Oviedo Medical Center by phone: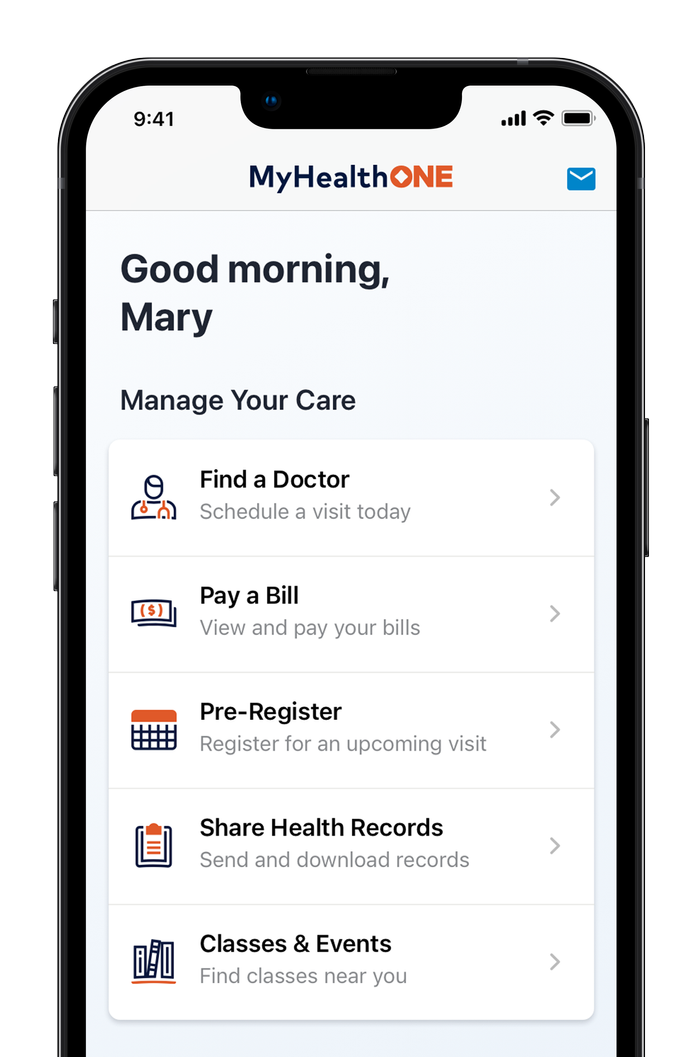 MyHealthONE allows you to manage all parts of your healthcare easily and securely
View health records - lab results, physician notes, imaging reports and more
View your post-visit summary
Schedule a follow-up appointment
Share your health records with a physician or caregiver
And more
Create an account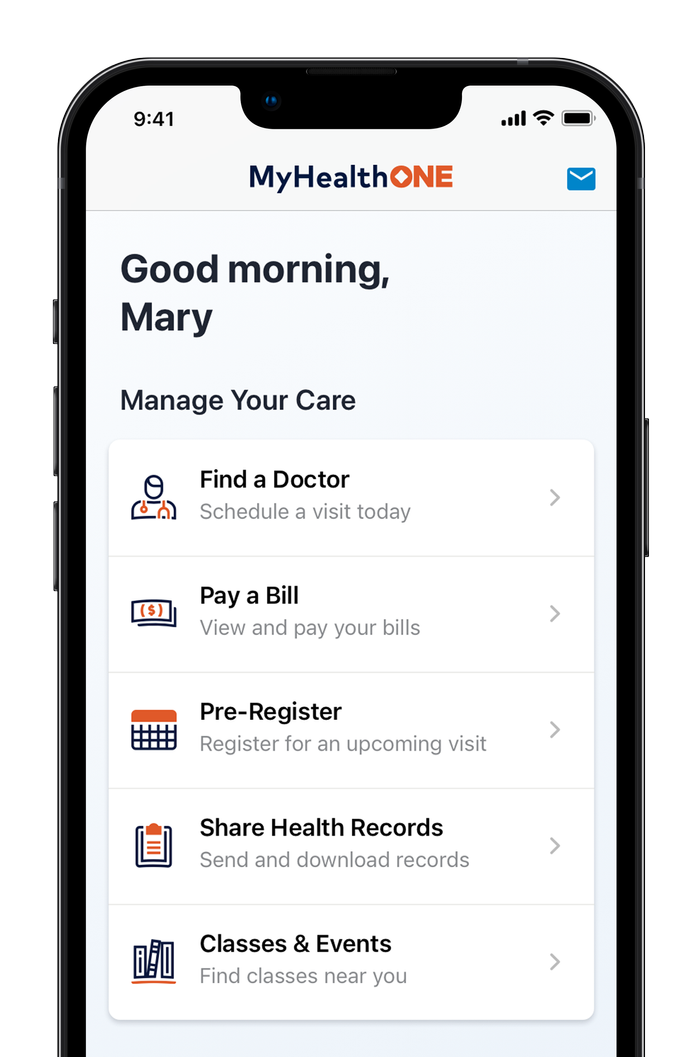 ---
Download the MyHealthONE app on the App Store® or Google Play
Having trouble? Please contact us at:
---
Hours
Mon - Fri 9:00am - 6:00pm
---
To avoid delays at check-in, please bring the following with you on the day of your appointment:
Your picture ID or driver's license
All insurance cards
Prescription for services from your physician's office
List of current medications and allergies
When appropriate, please bring with you copies of any medical notes, lab results, biopsies, X-ray results, etc.
Your authorization or referral from your physician's office
If you arrive without your necessary authorization and/or referral, you will be expected to pay for your visit prior to receiving services or opt to reschedule your appointment.
Anticipate a call from the registration area to collect your required estimated financial responsibility. Unpaid co-payments and deductibles are expected to be paid at the time of your visit.
---