Labor and delivery
Just as every baby is unique, so is every delivery. As your partner in care, we provide a customized birthing experience that begins long before your first contraction and continues well after delivery.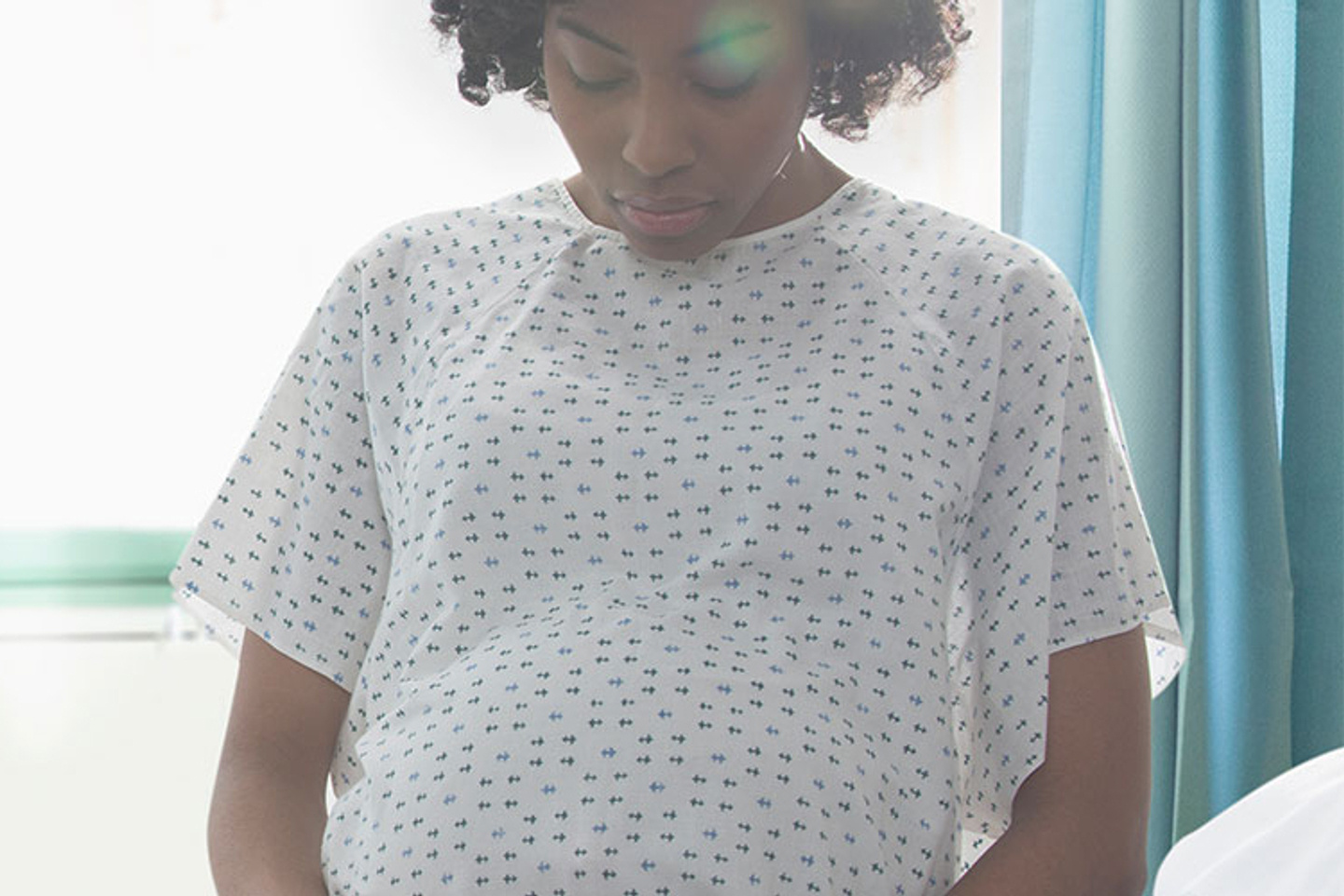 Birthing center in Orange Park
When you find out you are pregnant, we are here to help you along your journey to parenthood.
In addition to our private labor, delivery and recovery rooms, we provide neonatal support in our special care nursery if your child requires extra attention following birth. We offer a complete range of services to help you stay healthy and prepare for your baby's arrival. Some of these services include special prenatal testing, diagnostic services and parenting/childbirth educational programs.
Pregnancy and childbirth classes
We help your entire family adjust to your baby's upcoming birth by offering tours and classes for siblings as well as parents — new and experienced. Classes cover topics such as pregnancy, breastfeeding, prepared childbirth and baby care.
We help your entire family adjust to your baby's upcoming birth by offering tours and classes for siblings as well as parents — new and experienced. Classes cover topics such as pregnancy, breastfeeding, prepared childbirth and baby care.
Related specialties
Learn more about our related specialties.
Our maternity care program
At HCA Florida Orange Park Hospital, we offer expectant parents and their growing families a safe and personalized birth experience when welcoming their newborn into the world.
Family-centered birthing experience
Women in Jacksonville and Orange Park trust our team to provide the high-quality, compassionate maternity care they deserve when delivering their babies. Mothers who choose us benefit from comfortable rooms and flexibility in childbirth to create a personalized experience.
Our maternity ward uses the latest medical equipment to monitor the health of mom and baby throughout the labor and delivery process. If the need for a Cesarean section (C-section) arises during labor, we can easily transport moms to an operating room. Our staff is experienced in vaginal and C-section deliveries and includes some of the region's most experienced doctors, nurses and nurse midwives.
We have a five-bed triage and treatment room where we assess expectant mothers for emergent and non-emergent conditions. We have three operating rooms available for Cesarean deliveries on the unit.
Our birthing suites
Whether you are a first time mom or an experienced one, pregnancy is one of the most important times of your life. With this in mind, we designed our birthing suites to offer a home-like atmosphere that emphasizes comfort and safety. Our maternity ward offers:
30 private mother/baby rooms
Nine private labor, delivery and recovery (LDR) rooms, so all phases of childbirth take place in the same room
Large, private spaces designed to accommodate labor, delivery and immediate postpartum recovery for you and your family
Soothing setting with the latest medical equipment
Neonatal specialty care
We have an on-site special care nursery, our Level II Neonatal Intensive Care Unit (NICU), for infants who require additional medical care following birth. This lets us offer both you and your baby access to high-level advanced care in one facility, so you can stay together as much as possible.
Newborn photos
To help introduce your new arrival to friends and family members, photos of infants recently born at our hospital are available on Mom365. Images are password-protected.
Breastfeeding and lactation support
The Lactation Corner at our hospital is dedicated to facilitating breastfeeding for new moms and newborns and is led by board-certified lactation consultants.
Features of our lactation department
We are here to provide the help and support many new mothers need during the early days of breastfeeding. Our lactation department provides personalized care for you and your baby, which includes:
Breastfeeding support group
Educational materials
Follow-up calls after delivery
In-hospital visits and support
Prenatal breastfeeding classes
Telephone help-line to answer questions about breastfeeding
Breast milk donation
Our hospital is proud to be the area's first Human Milk Donation and Outreach Center. We joined the network of Mother's Milk Bank (MMB), a non-profit organization benefiting women and babies nationwide. The MMB is the largest non-profit milk bank in North America and has been providing lifesaving donor milk for more than 30 years.
A single ounce of human breast milk can feed a premature baby for an entire day. Babies in need of neonatal intensive care depend on the nourishment provided in human donor breast milk when their own mother's milk is unavailable. Breast milk offers many benefits, including protecting babies from illness and infection.
Breast milk is essential for any baby with a weakened immune system or special dietary needs. Donor breast milk can be used in cases of adoption, surrogacy and multiple birth (twins, triplets, etc.), or when a mother's milk cannot be used due to illness or certain medications.
How to donate breast milk
If you are interested in becoming a donor of human breast milk, please call our lactation department at (904) 639-3515 or visit Mother's Milk Bank. Prospective donors will be asked to:
Complete a blood test, at no cost
Complete an online, comprehensive screening form
Provide information to a lactation consultant during a pre-screening phone call
Submit medical consent forms
Once these steps are completed and you are approved, the MMB will provide containers, shipping materials and no-cost shipping.
Receiving safe, free donated breast milk
To preserve the original value of breast milk donated to the Human Milk Donation and Outreach Center, we ensure it is tested and processed before given to babies to drink. The MMB does not compensate women for their breast milk. It is strictly provided on a donation basis. This allows us to provide safe, contaminant-free nourishment for babies and minimal processing fees for hospitals.
The cost of a hospital stay typically includes required nutrition. Because of this, families do not incur any additional cost for using human donor milk while in the hospital.
Breastfeeding course from Orange Park Hospital
Orange Park Hospital's Lactation Consultants give an online breastfeeding course for moms unable to attend in-person classes, due to Coronavirus.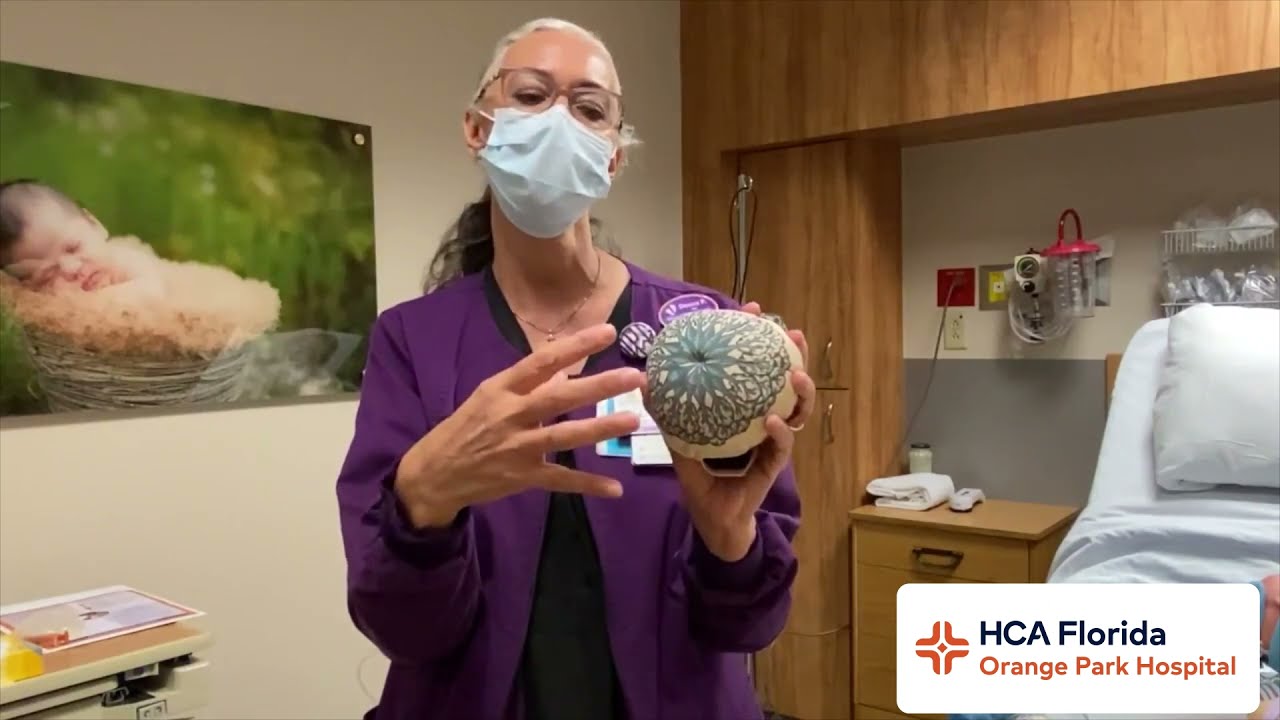 Dr. Nikki Rowan talks about the birthing experience at Orange Park Hospital
Dr. Nikki Rowan, OBGYN at Orange Park Hospital talks about what to expect when delivering your baby at Orange Park Hospital.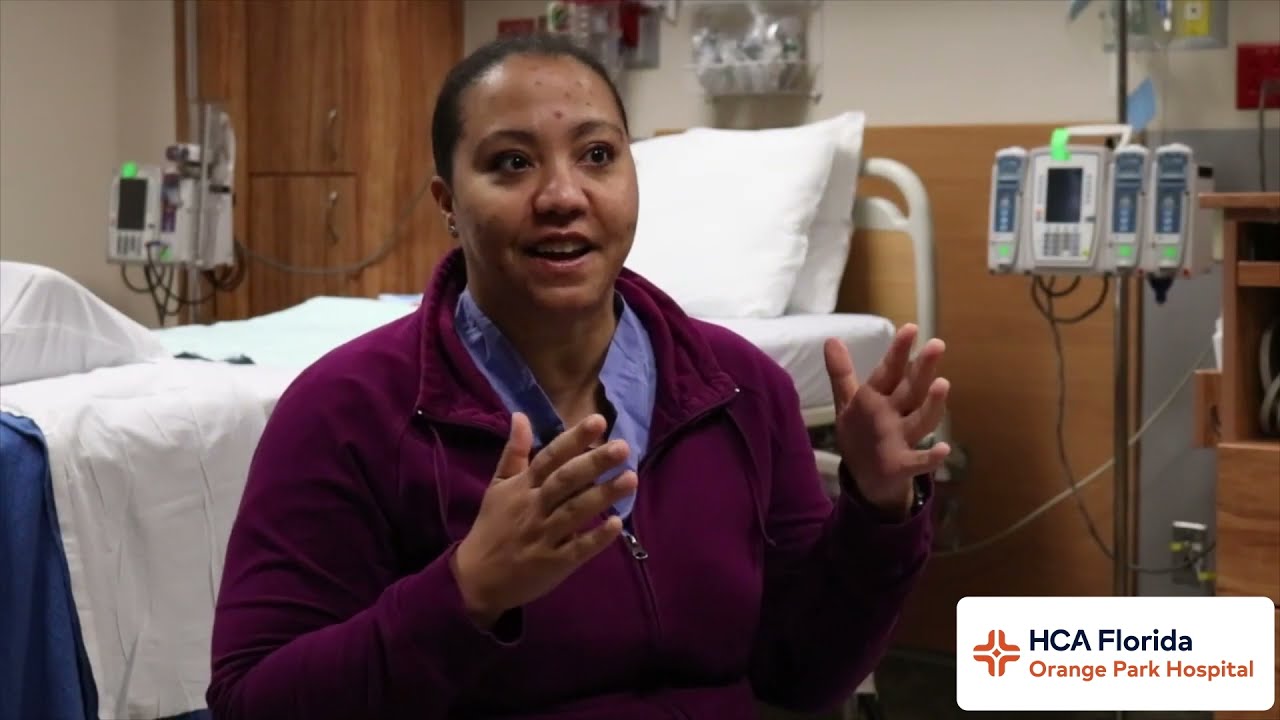 Looking for a location?
We also offer quality care at these other locations in our extended network.
The Healthy Living Blog
Fresh knowledge and insights in and around healthcare industry.
How to choose where to give birth  
When you're expecting a baby, the key isn't just finding the best OBGYN and hospital – it's finding the best OBGYN and hospital for you.