Physical therapy and rehabilitation
Rehabilitation refers to the process of helping a patient recover from a serious injury or illness. Patients often have to regain strength and learn new ways of completing normal, daily activities. Physical therapy, a branch of rehabilitation, focuses on building strength and mobility after disease, injury or surgery.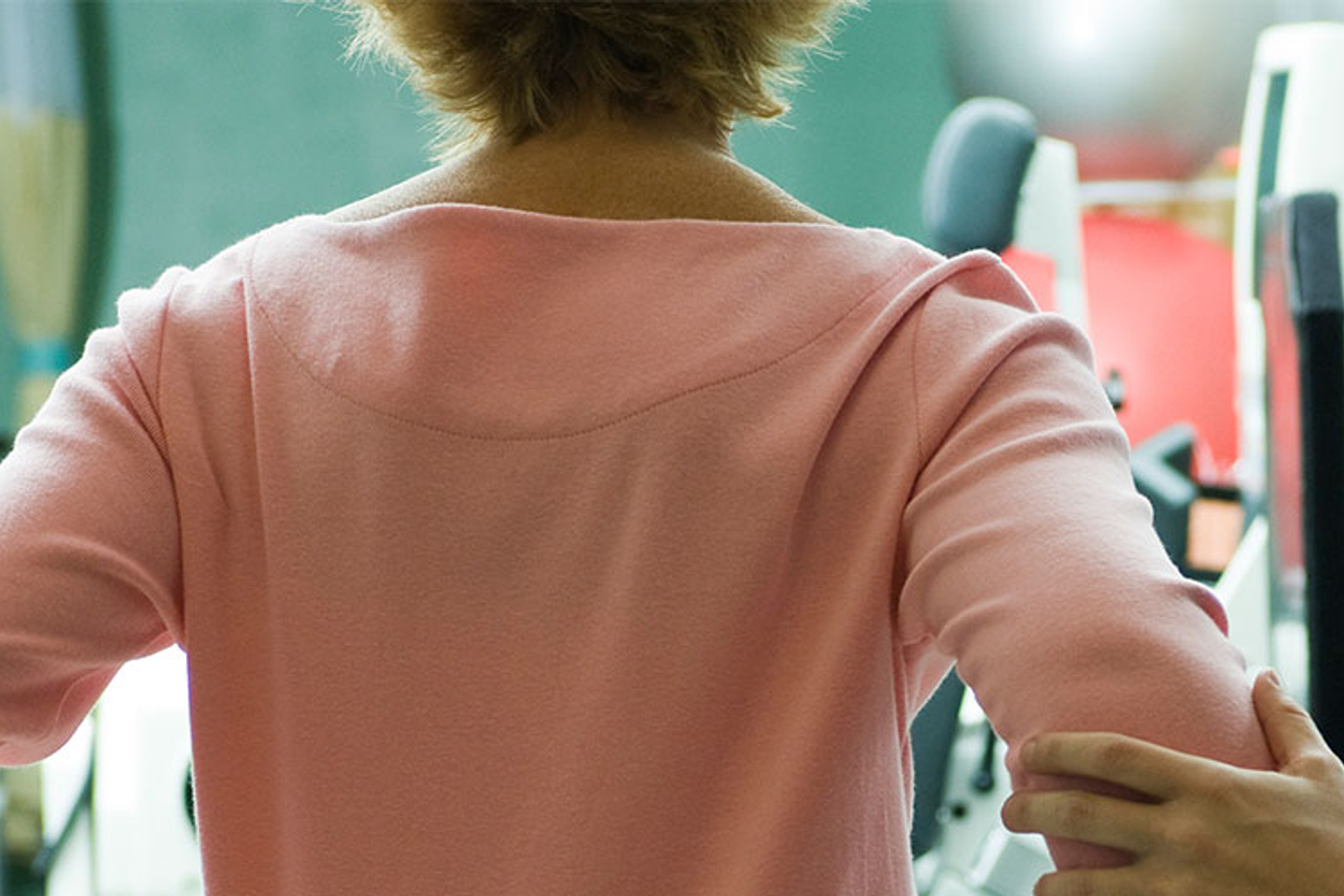 Physical therapy services in Lake City
The purpose of rehabilitation is to improve the patient's functionality and maximize their potential to return to home, work and the community.
Many of our patients have experienced physical challenges as a result of accidents or diseases. We strive to help our patients reach their highest level of independence. HCA Florida Lake City Hospital Rehabilitation offers inpatient and outpatient therapies and access to therapists providing individualized treatment plans for physical, occupational and speech rehabilitative care needs. 
Our physical therapy and rehabilitation services
Located across from the emergency room entrance, our physical therapy team designs personalized plans for patients with various conditions.
Our rehabilitation team
The physical medicine and rehabilitation team is made up of licensed professionals experienced in rehabilitating a variety of conditions. Our team has expertise in:
Orthopedic care
Neurological care
Pain management
Pediatrics
Wound care
Physical therapy
Physical therapy aims to help patients regain movement and flexibility, using various exercises to test muscular strength, endurance, balance and joint mobility. Manual therapy may also be performed, such as joint mobilization and therapeutic massage.
Speech therapy
Speech therapists work with people of all ages to help them regain or develop language and communication skills. Speech therapy helps patients with speech and language disorders or to help those with illnesses or injuries affecting language or swallowing ability. Patients with hearing loss, physical disabilities or voice disorders can also benefit from working with a speech therapist.
Occupational therapy
Occupational therapy allows people to return to their daily activities. This type of therapy incorporates therapeutic exercise, daily living activities and cognitive training. Whether it is helping children with disabilities or empowering adults to regain independence, our team can provide a full range of occupational therapy care.
Looking for another location?
We also offer quality care at these other locations in our extended network.
The Healthy Living Blog
Fresh knowledge and insights in and around healthcare industry.
Did you know that exercise not only boosts your mental and physical health, but also combats chronic health conditions? Learn more about the benefits of exercising and get moving!