Breast health
From regular checkups and screenings to the latest imaging technologies and treatments, you can access all our expert breast care services at our convenient location.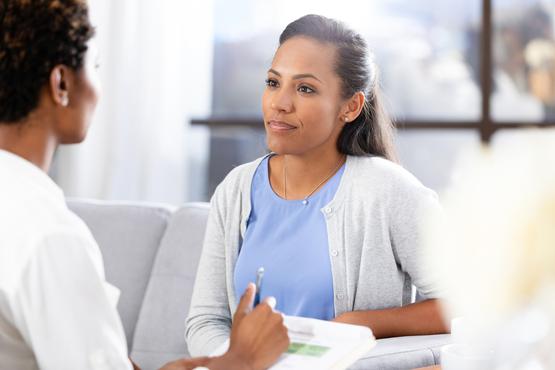 Breast care center in St. Petersburg, Florida
Breast cancer screening is an essential component to women's health care.
That's why HCA Florida Pasadena Hospital is dedicated to providing women with easy access to breast care and imaging services in Pinellas County. Through breast health education and screenings, we are here to help detect breast cancer early, when it is more easily treated.
Screening mammogram
You can now schedule a screening mammogram online.
You can now schedule a screening mammogram online.
Breast health conditions we treat
Some of the most common breast conditions we diagnose and treat include:
Benign (noncancerous) breast tissue
Breast cancer
Fibrocystic breast disease (condition in which the breasts feel lumpy)
Treatment options for breast health
We offer a wide range of breast health services and treatments.
Early detection of breast cancer
The breast cancer screening guidelines of the American Cancer Society state that women should begin receiving annual mammogram screenings between 40 and 44 years old. Women at increased risk of breast cancer may need to begin screenings sooner or have supplemental screenings.
There are also additional steps you can take to stay aware of your breast health and to help detect abnormalities as soon as possible, including:
Performing breast self-exams every month beginning at 20 years old
Receiving clinical exams by a healthcare professional every year
Seeing your doctor immediately if you identify a warning sign, such as a lump, pain or nipple discharge
Talking with your doctor about reducing your risk
We offer screening and diagnostic mammograms and breast biopsies to aid in the early detection of breast cancer. Talk with your healthcare provider about the appropriate screening schedule and technique for you.
Risk factors for breast cancer
There are several common risk factors associated with breast cancer, including:
Alcohol consumption of two or more drinks per day
Early menstrual onset
Family or personal history of breast cancer
Late menopause onset
Use of hormone replacement therapy
Use of oral contraceptives
Our breast imaging and diagnostic services
When you come to our hospital for breast imaging or diagnostic services, we do everything we can to make your appointment comfortable and convenient.
Digital mammograms
Our imaging department performs full-field digital mammograms. Mammograms are safe procedures that use low doses of radiation to create high-quality, detailed X-rays. These exams are able to detect an abnormal breast mass up to two years before it can be felt in a physical exam.
Our hospital's mammography services are accredited by the American College of Radiology. This recognition reflects our commitment to providing high-quality mammogram services to our patients.
Screening mammogram
A screening mammogram is a preventive examination for women who are exhibiting no symptoms of breast disease. Screening mammograms typically provide two views of each breast.
Diagnostic mammogram
A diagnostic mammogram is performed when an abnormality is identified on a screening mammogram. One may also be performed when you are experiencing symptoms, such as a breast mass, nipple discharge, breast pain or skin irritation.
Benefits of digital mammography
The breast is composed primarily of soft tissue that, when X-rayed, can create a smoky, hazy image. This can make it difficult to see microcalcifications — tiny "spots" — and other subtle signs of early breast cancer.
Being able to manipulate breast images is a primary benefit of digital mammography. It uses high-resolution monitors that allow physicians to adjust the brightness, change the contrast and magnify areas of interest or concern.
Digital mammograms also significantly reduce the need to retake images, which is more common with screen-film mammograms. This not only saves you valuable time, but it reduces exposure to more X-rays.
Additionally, digital mammograms are electronic, meaning images can be transmitted easily and quickly. Images are stored, copied and transmitted without risk of lost information.
Breast biopsy
If an abnormality in your mammogram is detected, our physicians will probably conduct a breast biopsy. This involves removing a small sample of breast tissue for analysis to determine if breast cancer is present.
Many biopsies do not result in a cancer diagnosis, but it is the best method to identify if cells are cancerous.
Frequently asked questions (FAQs) about mammograms
We want you to feel confident about the breast screening process when you come to our hospital for breast care. As part of that, we are happy to answer any questions you may have. For your convenience, we have also answered several of our patients' FAQs below.
How do I prepare for a mammogram?
If you have received mammograms at a different facility, please arrange to have previous mammograms, reports and any treatment information forwarded to our facility.
On the day of your mammogram, do not wear deodorant, powder or cream under your arms. These substances may interfere with the image quality of your mammogram.
---
How is a mammogram performed?
Prior to your exam, you will undress above the waist. A wrap will be provided to wear during your mammogram. You and a breast imaging technologist will be the only people present during the exam. The technologist will position each breast, one at a time. The breast is then compressed, and the X-ray is taken.
During a digital mammogram, X-rays will appear on the technologist's computer screen. The technologists will ensure image quality and correct positioning before performing the next X-ray.
A mammogram typically lasts 20 minutes.
---
Are mammograms painful?
Mammograms may cause discomfort during compression of the breast. However, compression is necessary to obtain better quality X-rays through:
Flattening the breast to examine the maximum amount of tissue
Using a lower X-ray dose, as X-ray beams pass through a thinner amount of breast tissue
Holding the breast in place to prevent blurring caused by motion
If you have sensitive breasts, it is recommended to schedule your mammogram at a time of the month when your breasts are less tender⁠ — which is generally the week after your period.
---
How do I prepare for a mammogram?
How is a mammogram performed?
The Healthy Living Blog
Fresh knowledge and insights in and around healthcare industry.
How to choose where to give birth  
When you're expecting a baby, the key isn't just finding the best OBGYN and hospital – it's finding the best OBGYN and hospital for you.